Your Life
Enjoy Dining and Entertaining
Hospitality giants tell us why change is welcome in the industry
By
Mariah Summers
Posted: 07/28/17
Updated: 05/23/19
Conflict and Change was the theme of this year's Welcome Conference, a premiere hospitality event in New York City, hosted by and featuring some of the dining industry's biggest names.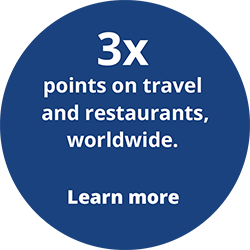 The 2017 event, presented by Chase Sapphire, was held June 5 at Lincoln Center's Alice Tully Hall, and included Husk's Sean Brock, Jordyn Lexton of Drive Change and Blackberry Farm proprietor Mary Celeste Beall, among other industry stars.
The conference was hosted by co-founders Anthony Rudolf of Journee and Will Guidara, co-owner of the Make It Nice hospitality group, which includes The NoMad and the reigning best restaurant in the world, Eleven Madison Park. They introduced the event's impressive roster of hospitality greats throughout the day.
We sat down with three of them for a look at how they do what they do.
Mary Celeste Beall
Running the world-renowned East Tennessee luxury lodge Blackberry Farm was never something Mary Celeste Beall signed up for. But in February 2016, her high school sweetheart, husband of 18 years, and Blackberry's beloved leader Sam Beall died in a ski accident in Colorado.
In the intervening 16 months, Mary Celeste took the helm of Blackberry Farm, and relies on her staff—as well as help from her five children—to continue Blackberry's tradition of farm-to-table excellence.
"I have definitely learned the power of a team," Beall said. "When Sam was alive, I knew how amazing the team was, but I didn't know exactly how incredible they were until I was working with them on a day-to-day basis."
Over the years, Blackberry has grown and changed from its humble beginnings as a bed and breakfast.
"When my in-laws started Blackberry in the 70s, it just was a small B&B," Beall said. "Then when my husband took over in the early 2000s, it was really important to him to bring the farm to life. We're not in the Bahamas. We are in Tennessee. And so celebrating that region and what's so unique about it is so important to us."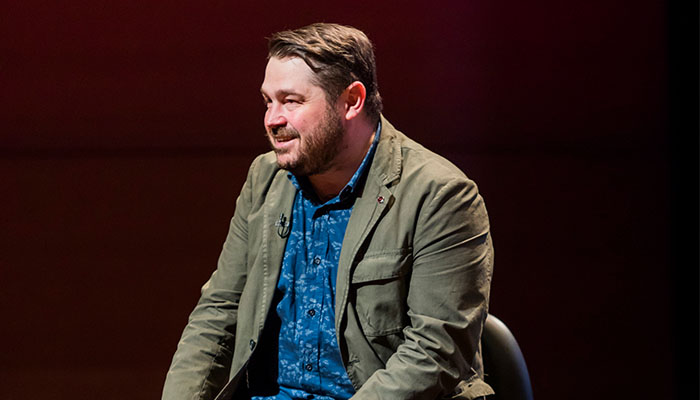 Sean Brock
"In the South, the way I grew up and where I grew up, hospitality is everything," said Chef Sean Brock, of the groundbreaking Husk restaurants, and Charleston, South Carolina's McCrady's Tavern and McCrady's Restaurant. "Feeding people, entertaining people, it's a daily practice, it's a given, it's just what you do."
Brock's Husk outposts in Charleston, Nashville, Tennessee, and soon, Savannah, Georgia, and Greenville, South Carolina, are lauded for his use of local ingredients and his ability to resurrect some of the South's most delicious traditions.
"My goal is to show the rest of the world how diverse Southern food is," Brock said. "It's not just one thing—it's not just barbecue, it's not just fried chicken. It's so much more than that. It's so many micro-regions. I love the idea of micro-cuisines. If you look at a map, the South is the size of Italy. Each micro-region has its own story, it's own dialect, it's own food, and by opening each Husk in a different city, it's the same ethos, but they're all going to be different—they're all local to that micro-region."
Recently, it's McCrady's Restaurant, Brock's nascent 21-seat, 16-course tasting menu-driven space in Charleston that is solidifying his status as one of the best and most innovative chefs in the country.
"The question that we ask is, what does it taste like to eat in the South today, right now? What does it taste like to eat Charleston on this very day? How does that make you feel?" Brock said.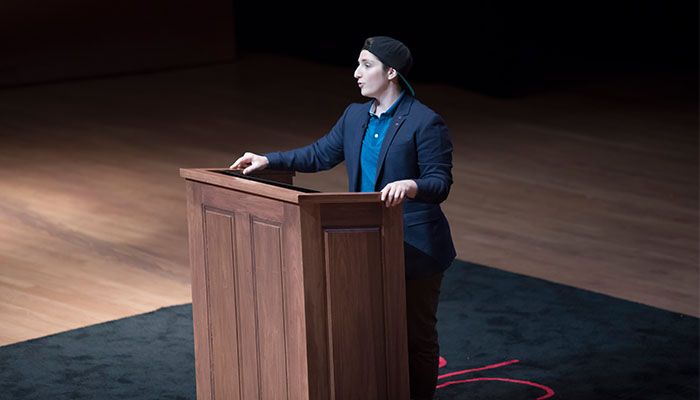 Jordyn Lexton
After three years of teaching young inmates, Jordyn Lexton saw a community in desperate need of opportunity. Upon their release from prison or jail, Lexton realized that young former inmates often come home to stigma and few professional opportunities.
Enter, Drive Change, Lexton's groundbreaking nonprofit connecting young people (ages 16 to 25) returning home from jail or prison to hospitality industry opportunities through food trucks.
"When people have access to opportunity, and are provided support in the form of confidence and self-esteem, and they have clear expectations, that allows for ownership," Lexton said. "They have the ownership of contributing positively to their community, their own health—there's a real moment that happens for people where you want to soak up more of that."
According to Lexton, one of the most unique attributes of Drive Change's employees is empathy.
"They can relate to each other and they can see that someone who might have had even more challenging environmental circumstances can still show up on time."
Lexton rejects the term 'charity'. The organization uses very deliberate language—an employee is a "Fellow"—and there's a rigorous application process.
"It's important that we create conditions that are like the real world and other workplaces," Lexton said. "The truck offers front-and back-of-house experience. We want to win because we represent this great thing—the product, the service, and the experience."
Mariah Summers is a Chase News contributor. Her work has appeared in Buzzfeed and FundFire.