Your Money
Explore Major Purchases
To prepare for homebuying, supercharge your savings
Blogger Krista Robertson shares lessons from her homebuying journey.
By
Shannon Shelton Miller
Posted: 08/03/18
Updated: 10/04/18
Adulting: Home Edition, presented by Chase Home Lending, takes a special look at first-time homebuying. Millennials are currently the largest group of homebuyers today, but many are still working hard to overcome personal barriers to buying their first home. This series features three influencers who walk us through their process from making the emotional decision to jump into homebuying, saving for a down payment and turning to the experts for advice.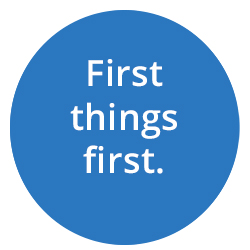 Krista Robertson's homeowning journey began with competition: when she saw that her sister's monthly mortgage payments were less than her own monthly rent, she started thinking about buying a home. Around the same time, a friend texted her a picture of a house she'd recently purchased, adding fuel to the fire. After four years, she's got a nice nest egg saved and is ready to start looking.
Worried that she was behind her peers in terms of saving, Robertson consulted with a financial adviser who told her that the mid-20s were a perfect time to get started.
"We just started putting a little bit away each month," Robertson says. "He would push me to go outside my comfort zone and I think you need to get right at the edge of your comfort zone to truly start saving."
The Expert Says…
With savings in hand, Robertson is at an advantage starting the process, says Robin Thomas, a Chase home lending manager.
"Talk to a home lending expert to get pre-qualified," Thomas says. "This will help you know what you can afford so you can find the house that is right for you and your budget. You may be further along in saving than you think, or you may decide to go back to the drawing board and save for another six months."
Robertson says she understands the importance of setting a financial goal. "I know I'll need a certain amount for the down payment, and another amount for the fees and anything else in between," she says.
Robertson's lessons
1. Build your community: Robertson's friends and family have been part of her homebuying process. She suggests telling supportive relatives about your plans, and asking them to help hold you accountable.
2. Talk to an expert: When she decided to start saving in earnest, Robertson talked to a professional to develop a plan. Together, they decided to initiate automatic withdrawals from her paycheck so she never noticed or missed the money. "Just like you go to a specialist for anything else, you want to go to one for financial planning as well," Robertson says. "Seek someone you can trust, who you can lean on and who will push you a little bit further than you can push yourself."
3. Be kind to yourself: Robertson became so dedicated to saving that she began questioning every purchase—no small feat for a fashion blogger. She adds, however, that it's ok to make mistakes during the process. "If you get off track, it's ok," she says. "If you slip up, write it down that you owe yourself this much money—don't be too hard on yourself."
Ultimately, Robertson says, the key is to remember that homebuying is a goal, not a chore. "Buying a house is a positive experience," she says. "It's really exciting to be saving for your future."
Shannon Shelton Miller is a Chase News contributor. Her work has appeared in the Huffington Post and the Detroit Free Press, among other media outlets.