Your Money
EXPLORE MAJOR PURCHASES
One key to homeownership: research, research, research
Blogger Jade Kendle shares lessons from her homebuying journey.
By
Shannon Shelton Miller
Posted: 08/03/18
Updated: 10/04/18
Adulting: Home Edition, presented by Chase Home Lending, takes a special look at first-time homebuying. Millennials are currently the largest group of homebuyers today, but many are still working hard to overcome personal barriers to buying their first home. This series features three influencers who walk us through their process from making the emotional decision to jump into homebuying, saving for a down payment and turning to the experts for advice.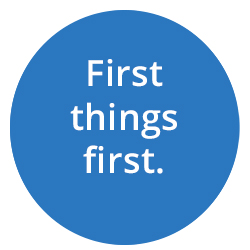 Jade Kendle is the founder of LipstickNCurls, a multimedia platform where she shares her love of beauty and personal inspiration with an online audience of millions. Because Kendle's career is in the digital space, she can work, live and travel wherever she chooses. Right now, her home base is Portland, Oregon, but she doesn't know if she wants to stay there permanently.
As a single woman in her late 20s unsure of her long-term living plans, Kendle didn't initially see herself fitting into the traditional profile of a homeowner. "I was a military brat," she says. "I kind of grew up unconsciously thinking I had to wait until I had teenagers or completely settled down somewhere for the rest of my life to buy a home."
But having her own space is appealing, and seeing her friends taking the plunge has let her know it's possible. "I know now that it's not crazy to buy a home if you're single," she says. "You don't have to be married with kids."
The Expert Says…
Kendle has already taken the first step to successful first-time homeownership: research. "It's important to take the time to educate yourself on the home buying process," says Robin Thomas, a Chase home lending manager. "When you know what to expect, it can help make the process more smooth and less stressful."
During this period, Thomas also advises potential homebuyers to start putting aside money. Kendle knows that gathering money for her down payment now can lower her monthly mortgage payments, saving her money in the long term.
Thomas adds that potential homebuyers should consider the costs involved in owning a home and reserve a portion of their savings for future expenses. "Saving for the down payment is just the first step," she says. "Once you are in the house, you will want money put away for home purchases and to help prepare for general home maintenance."
Kendle's lessons
As she learns more about homebuying, Kendle is becoming less fearful. "Now I have the confidence to go into the room and ask the right questions," she says. "I'm not saying I know everything about homebuying, but I'm open to learning." Here are a few lessons she's already learned:
1. Find an advisor: Kendle suggests that beginners like herself connect with an expert who will understand them, their lifestyle and their goals.
2. Do your research: Kendle says that those new to home buying should become familiar with the entire landscape of homeownership, which can help them become less fearful about taking that big step.
3. Take your time: There's no need to rush, Kendle says: potential home buyers should work on their own personal timeline, whatever that might entail based on their lifestyle, current financial status and personal goals.
Most of all, she says, it's important to stay open to new information. "If you have that kind of attitude about it, it's limitless," she explains. "You can actually visualize yourself in a home instead of thinking it's a far-fetched idea."
Shannon Shelton Miller is a Chase News contributor. Her work has appeared in the Huffington Post and the Detroit Free Press, among other media outlets.