Your Money
Explore Major Purchases
Key lessons, from experienced homeowners
Digital entrepreneur Anitra Pearson shares homebuying lessons.
By
Shannon Shelton Miller
Posted: 08/03/18
Updated: 10/04/18
Adulting: Home Edition, presented by Chase Home Lending, takes a special look at first-time homebuying. Millennials are currently the largest group of homebuyers today, but many are still working hard to overcome personal barriers to buying their first home. This series features three influencers who walk us through their process from making the emotional decision to jump into homebuying, saving for a down payment and turning to the experts for advice.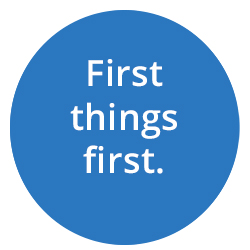 Anitra Pearson, the woman behind the Nitraa B online beauty and lifestyle brand, isn't new to the homebuying process—she and her husband, Colton, purchased their first home shortly after getting married. But buying a second home presented unique challenges—and opportunities—for Pearson and her husband.
"Right after we got married, we knew immediately that we wanted to buy a home," Pearson says. "At first it seemed like something we weren't going to be able to do, like it was a little bit out of our league. But after we spoke with experts and did our homework, we found out it was definitely something attainable for us."
Although Pearson and her husband were familiar with the homebuying process, they entered new territory when they looked to sell the first one. She consulted experts for assistance, and her advisors kept the couple "two steps ahead" during the process, she says, helping them prepare for every step—and remain patient as they worked to sell their old house.
"When we purchased our first home, I feel like we were so anxious to be homeowners, we just said, 'ok, we'll take it,'" Pearson recalls. "The second time around we knew exactly what we wanted, and decided to take our time."
Buying and selling at the same time complicated the process. While Pearson and her husband quickly found a buyer for their old home, it took a lot longer to find a new one. "It took us about six months," she says. "Luckily, the people who decided to purchase our home waited on us to find something new."
The expert says…
Before they bought their first house, Pearson and her husband saved money for their down payment, closing costs and other fees. For their new home—which happened to be an older house—they needed money for remodeling and upgrades. The proceeds from their home sale provided those funds.
"Leveraging the equity in your home is a great way to make home renovations," says Robin Thomas, a Chase home lending manager. "A Home Lending Advisor can help you find ways to tap into your equity and walk you through the process."
Pearson's first project was redoing the kitchen.
"It needed a huge remodel and I was so excited to add my personal touches to this home and make it my own," she says. "I always wanted a very huge kitchen, and this house had it." She was able to show off that remodeled kitchen in a vlog posted earlier this year to her YouTube channel, which currently boasts more than 700,000 subscribers.
Pearson's lessons
Buying her second home taught Pearson some new things about homebuying—while reminding her of some of the lessons she'd already learned. Here are a few of her most important takeaways:
1. Trust the experts: While her first and second homebuying experience were very different, one thing stayed the same, Pearson says. Both times, she benefited from listening to the experts–financial advisers, realtors, and lending companies—throughout the process.
2. Save, save, save: Pearson advises potential buyers to put saving on the front burner. In addition to a down payment, closing costs and fees, other costs often creep in. After all, as her kitchen remodel shows, it's important to save for all your new homeowning needs—even the ones you don't expect.
3. Know yourself: "The bank will tell you how much you can qualify for, but only you personally know how much home you can afford to buy," Pearson says. "You need to sit down with your spouse and figure out how much you feel comfortable with spending monthly on a mortgage. Make sure you're calculating everything and that you're ok with that number."
Most of all, she says, it's important to take time to enjoy the new space. "On top of being able to decorate your home and making it your own personal space, buying a home is also an investment," she says. "I'm investing in my family, and making sure we always have a space to call our own."
Shannon Shelton Miller is a Chase News contributor. Her work has appeared in the Huffington Post and the Detroit Free Press, among other media outlets.