Your Life
Enjoy Dining and Entertaining
7 ways to make the most of your restaurant dollar
Rewards programs, coupons offer more bang for your buck
By
Mai Nguyen
Posted: 07/31/17
Updated: 05/29/18
Dining out at restaurants is a wonderful way to connect with friends and family. It's also convenient when you're too busy or exhausted to cook at home. But let's face it: eating out adds up, and can put a dent in your wallet.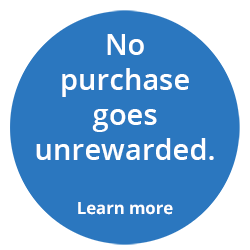 The good news is you don't have to sacrifice a meal away from home to save money. When you activate your Freedom card for quarterly bonus categories, you'll earn 5% cash back on combined purchases at restaurants through September 1, 2017. Here, we provide seven tips to further maximize dining out:
1. Sign up for a rewards program
Many restaurants will give customers food and drinks on the house for their loyalty.
Vanessa Diaz and her boyfriend spend $80 a week eating out, often at their favorite Thai restaurant in San Diego. They collected points through the free customer loyalty program FiveStars, and redeemed a free Thai iced tea more than 10 times over the last two years. "It's so easy to use. You literally give them your phone number when you're at the restaurant to collect the points," says Diaz.
Another easy way to score freebies is by making your reservations through OpenTable. After 20 bookings, you get a $20 gift card toward your favorite restaurant.
2. Buy discounted gift cards
Diaz has a Costco membership, and recently discovered that she can purchase restaurant gift cards for less than face value. For example, Costco sells gift cards to various restaurant chains worth $100 that cost only about $80. "A friend of mine told me about these gift cards and now I will definitely start getting them," says Diaz.
Discounted gift cards can also be found at other warehouse stores like Sam's Club. Restaurant.com and CardCash also sell gift cards at discounts up to as much as 50 percent off the bill. Make sure to read the fine print so there are no surprises, since some restaurants might have an expiration date or exclude certain purchases like alcoholic beverages.
3. Look for coupons
According to RetailMeNot, more than one in three diners will hunt for deals before heading to a restaurant, and even more will do so if they are eating with children. Terri Lynn, from Naples, Florida is one such diner.
She has a folder where she keeps her coupons, which she collects by signing up for newsletters, following her favorite restaurants on social media, and sifting through local entertainment books and daily deal sites known for food offers such as Groupon and Living Social. She even takes pictures of the coupons with her phone so she has them handy whenever a craving calls.
Recently, Lynn and her husband used a $10 coupon at Bokampers Sports Bar & Grill and enjoyed fajitas, baby back ribs and beverages for $23. She estimates she saved over $1,000 on restaurant meals last year. "Some people can make a life out of couponing but it really doesn't take a lot of effort. If you sign up for emails from restaurants, you'll start seeing savings right away," says Lynn.
4. Go right before the dinner rush
Most chains have special deals right before normal dinner hours where drinks, appetizers and even entrees get a price cut. Olive Garden, for example, has an early bird special from Monday to Thursday between 3 and 5 p.m., where you can pair an entree with soup or salad for about $9. At Bahama Breeze from 4 to 6 p.m., select appetizers are 50 percent off while beers and cocktails are under $5. Not all locations have happy hour, however, so call ahead to inquire.
Diaz loves taking advantage of happy hour because it's where she experiences the most significant savings—that is, if she's able to squeeze it in after work. "It can sometimes be difficult to get to a restaurant before 6 p.m., but some restaurants have happy hour during the weekends too," she says.
5. Eat lunch instead of dinner
If you missed out on a 3 - 5 p.m. pre-dinner deal, a noontime meal is another option to try. Lynn goes out to eat about three times a week with her husband, and she often aims for lunch instead of dinner because it's more affordable. "If you put the lunch menu and the dinner menu side by side, you'll see there's a big discrepancy between prices," she says. At Seasons 52, for instance, the lunch menu has significantly more selections under $20 than the dinner menu.
6. Serve yourself and save more
Restaurants that require less wait staff often charge less for food. Opt for self-service establishments such as all-you-can-eat buffets where you get more bang for your buck, depending on how much you can devour in one visit.
If you like some service, fast-casual restaurants like Chipotle Mexican Grill and Panera Bread are a happy medium. These types of establishments combine convenience and decent prices with a pleasant sit-down atmosphere. Over the last several years, fast casual chains have been one of the highest-growth segments in the industry, according to NPD Group, a market research firm.
7. Split a meal
Lastly, it's no secret that restaurant portions can be too large for one person. Save money by splitting an entree and a couple of small plates with your dining partner. You'll get to taste more options while spending only what you can afford. If you're dining solo, most appetizers are large enough to satiate your hunger and cost less than main courses.
Mai Nguyen is a Chase News contributor. Her work has appeared in Vox, Wired, and the Toronto Globe and Mail, among other media outlets.