Your Life
Explore Seasonal Trends
Easy tips to make summer entertaining more affordable
Host the perfect summer get-together with these party ideas
By
Pauline Millard
Posted: 07/31/17
Updated: 11/10/17
Presented by Chase Freedom, this story is part of 'Smart Summering,' a new series designed to inspire healthy spending and help you make the most of summer.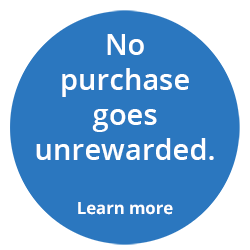 Sunny afternoons and warm nights call for entertaining, but that doesn't mean it has to cost a lot. From quick ways to spruce up your décor to hosting movie night under the stars, you'll be surprised by these exciting—and low budget—ways to host this summer:
Rethink your go-to food
We all have go-to dishes that we always prepare, but trying new twists is a great way to get out of a culinary rut. Hot dogs, hamburgers and apple pie are summer staples that can be updated without spending more.
It's also easier to eat healthy and keep down costs. Eating organic is easier than ever, thanks to stores responding to its mainstream appeal and stocking shelves accordingly. Eating foods that are fresh and in season is one of the many perks of summer.
There are also many apps that will help you comparison shop, find the best deals and even get you cash back.
Buy in bulk
Warehouse stores are key for cost-savings and buying staples like napkins and paper plates, so you always have them handy. Meat, chicken and fish are also wise buys in bulk, since they can easily be tossed on a grill or saved in the freezer.
Warehouse clubs also sell high quality patio furniture, lounge chairs and even grills at affordable prices. If you've had your eye on ways to update your outdoor entertaining space, it's a good place to check out.
Make quick updates to your home
You want your home to look your best for guests, but updates never mean a total renovation. Small changes can have big impact in appearance but low impact on your wallet. Tweaks like adding more plants or painting an accent wall can make your space more festive for the summer season and long after.
Entertain at home
There are plenty of summer concerts and festivals to check out, but entertaining at home can be a smart, cost-conscious option.
For instance, consider a movie night, where you invite friends over for a special screening in your apartment or on the lawn—no tickets or shoes required. Set up blankets or rearrange furniture for theater-like seating.
Create a concession area with homemade popcorn and classic theater candy. Hit a convenience store and stock up on ice and beer, water, or soft drinks to fill a bucket for the full experience.
Photo: iStock | Pauline Millard is a Chase News contributor. Her work has appeared in The Associated Press, LearnVest and The Muse.