Your Life
Explore Seasonal Trends
What to consider when getting ready to buy a car
Questions to ask yourself before heading to the lot
By
Brandon Castel
Posted: 07/31/17
Updated: 06/25/18
The following article is part of a broader series meant to share tips and trends around the Automobile industry presented by Chase Auto.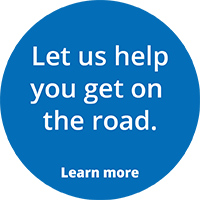 When browsing at the dealership, salespeople approach with the inevitable question: "What are you looking for today?" It's a simple question, but whether on the lot, or searching online, purchasing a new automobile can seem intimidating. To help focus the search, here are a few questions to ask:
How much should I spend?
"The first thing anyone should look at is what you can afford," says Eric Lyman, Vice President of industry insights for TrueCar, a digital automotive marketplace and partner of Chase Car Buying Service. Experts like Lyman recommend your total debt payment be no more than 36 percent of your gross income—which means your new car payment should fit into that portion of your budget after subtracting other monthly payments like mortgage, rent, and credit cards. Lyman recommends individual buyers itemize their total monthly debt payment and subtract that from the 36 percent of their gross monthly income figure. "You always want to know that before you start the process," according to Lyman.
Robert James, a 32-year-old financial analyst from Ohio, and his wife traded their 2007 Honda Civic for a new Subaru Outback earlier this year. The Outback's $29,000 base price was right in the price range that worked for their budget. "It didn't make us overextend on the monthly payment," James says. "Ultimately, with rates as low as they are, we chose a six-year term to provide additional monthly cash flow. In the event our income grows, we would simply pay it off more quickly."
How will the car be used?
"The other thing I recommend people consider is what is your usage," says Lyman. "What are your requirements for the vehicle? Not just short-term, but also your midterm and long-term outlook."
For James, the Civic had been a reliable car during his days as a single man, and even into the first few years of marriage. But with a daughter on the way and a promotion at work, he began "looking at the next five to ten years," says James. "Looking at the Subaru brand, we realized it fit our family's need for safety, high resale value, and a car that had many features we wanted—such as all-wheel drive and a traffic alert system—at an affordable price."
What is the upkeep cost?
"I chose a Camry because I did not want to spend as much on maintenance as I was spending on my Acura," says AJ Saleem, founder of Suprex Learning, a tutoring company based in Houston, Texas.
Many find themselves deciding whether to splurge on the vehicle they really want, and the features that would enhance their driving experience, or staying within their means. Saleem savored the luxury of his 10-year-old Acura, but not the strain on his budget—$8,000 over the lifetime of the car—when he needed as much expendable income as possible for his new business.
Repair costs also factored into James's decision to buy. "With a new car, and adding a factory warranty, we knew our car expense was going to be fixed for years to come," says James, whose 10-year-old Civic had 120,000 miles on it. "No sudden repairs to worry about during the years where kids provide enough unexpected expenses."
New features
In addition to those questions, there are a few other factors individuals should weigh when deciding if it's time to purchase a new vehicle.
Fuel efficiency
Long a factor in selecting a car, but combine a drop in gas prices with an increase in vehicle fuel economy—improving six miles per gallon in the last decade alone, according to the Bureau of Transportation Statistics—and suddenly cars that were previously considered gas guzzlers are now up for consideration. "2016 was the first year that compact utility vehicles were the No. 1 selling vehicles in America, passing the passenger car for the first time," says Lyman.
Safety
One of the biggest advances over the last five years is a wave of new automobile safety features. "At a minimum, vehicles should have Electronic Stability Control (ESC) and curtain air bags, insists Lyman, "but there are many other recent features that make new vehicles more attractive for consumers."
"Most cars have backup cameras now, but my old Civic didn't even have that," says James. "I'm not sure how anyone drives without that feature now, but we also felt like it was important to get a car that has blind spot assistance for changing lanes."
Connectivity
Technology across the board—not just entertainment, but also the drivability—has changed dramatically. "If someone is driving a 5-year-old car and goes to a dealership, they will be surprised with how far technology has come," Lyman notes.
Ability to connect his phone to Bluetooth, GPS vehicle tracking, auto high-beam control and LED headlights were some of the enhancements James wanted in a new car. "We actually looked a couple years ago," he says. "But there really weren't enough new features to push us over the edge. This time around, we could tell right away that the new technology was going to make a big difference for us."
The contents of this publication are for informational purposes only. Consult independent financial advisors and other trained professionals for advice on your particular situation.
Brandon Castel is a Chase News contributor. He has worked as a reporter and columnist for Yahoo, Sporting News, CBS Sports, Reuters, and the Associated Press. He is the author of the "Survival Guide for Coaching Youth Football."