Small Business
Manage Your Business
How a gym owner worked out a path to success
CrossTown Fitness founder focuses on group classes, personal training
By
Brenda Richardson
Posted: 07/25/18
Updated: 08/14/18
This story is part of The Pursuit, a series in which small business owners share insights on how they build their enterprises—and follow their dreams. It is brought to you by Chase for Business.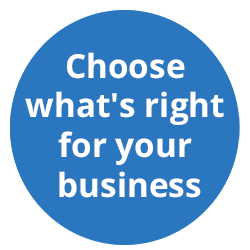 Charles Graff has worked as a teacher, a bartender, and restaurant manager. But the place he's most comfortable is inside a gym. Graff, 38, is the owner of CrossTown Fitness, a chain of three small gyms in Chicago.
While many other gyms aim to offer the maximum amount of activities and equipment, CrossTown focuses on two areas: high-intensity group classes, and personal training.
In an interview, Graff offers insights on opening three fitness centers in five years and the lessons he's learned along the way. Here are excerpts, edited and condensed for clarity: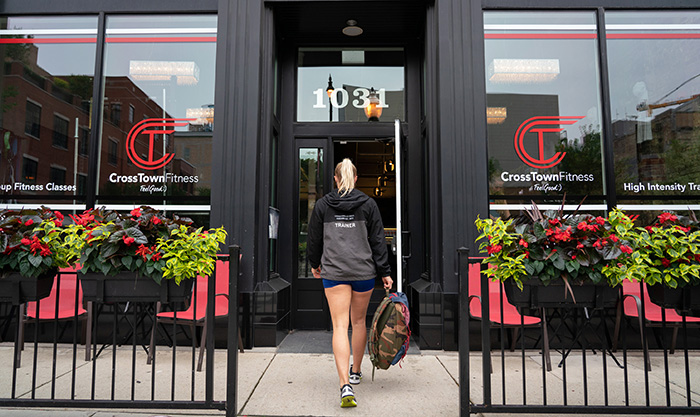 Q:| What inspired CrossTown Fitness?
In 2006, I opened a big gym called HomeTown Fitness, in a Chicago suburb. I realized that the best parts were the group classes and personal training. Those got the most results and had the highest retention.
My idea was to trim the fat off a big gym and focus on group exercise classes and personal training. In 2013, I opened the first CrossTown Fitness. Each location has a slightly different demographic, a bit of age variance, that reflects the local neighborhood. But our clients are majority female. They are social, and they like to be in group classes. We offer on-site childcare, which helps them find time to squeeze in exercise. Our motto is feel good, and that's what our goal is.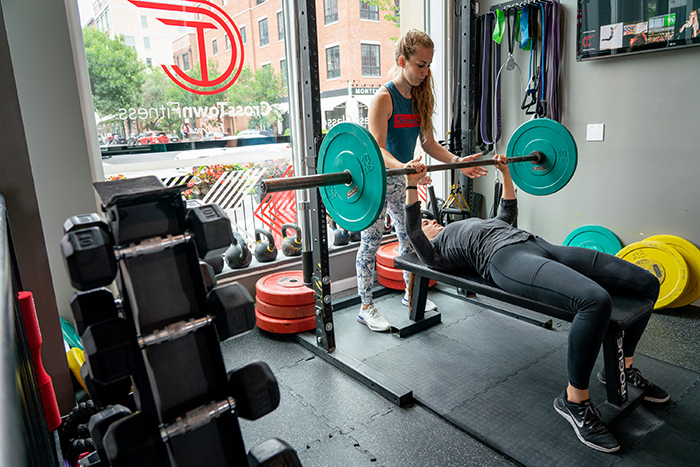 Q:| You've grown to three locations. How do you know when it's time to expand?
Once the business is up and running and staffed correctly, and cash is flowing and we've covered our debt service, it's a successful business. From there, it's going to sustain or grow. Then I feel comfortable focusing my energy and time on another location.
As the team has grown, I've been able to hire people with skill sets that are stronger than mine in specific areas. As we establish trust with each other, I can hand off more responsibility to them.
Q:| Are you planning more expansions?
Three won't be the end of the road. There is a ton of opportunity left for CrossTown Fitness to grow here in Chicago and other markets across the country.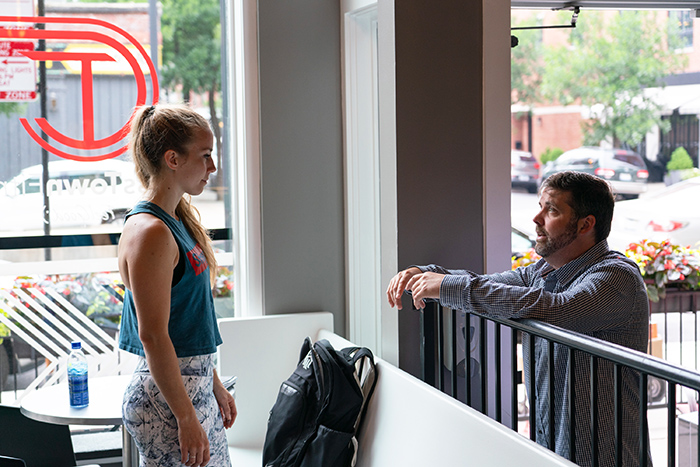 Q:| You make it sound easy. Tell us about the challenges.
Getting money through a loan is a big challenge. It's hard to get approved if you don't have the operations, the protections, the collateral and all those pieces in place. Another is finding the right location. For every spot that we're in now, we had to walk away from two other deals that just weren't right financially.
Once the facility is up and running, both retention and attracting new members are important. There's a lot of competition out there. We can never take our foot off the gas as far as trying to bring new people through the doors.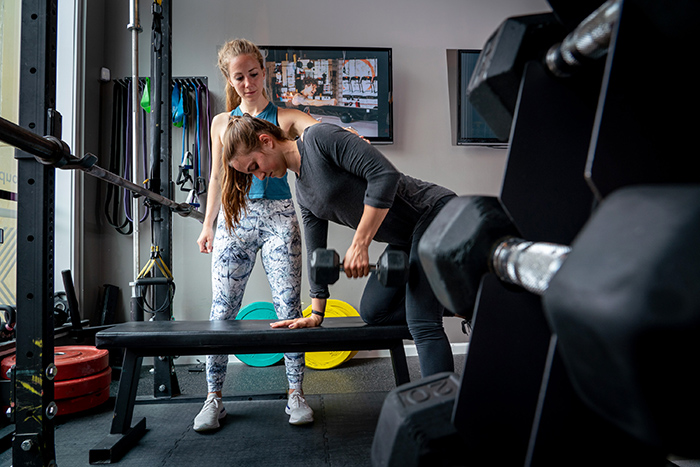 Q:| What advice do you have for aspiring business owners?
Surround yourself with good people. Even though entrepreneurs are like a one-man ship, you have to make sure you have people you trust to help you make decisions, set the business up the right way and then monitor it, and eventually exit by selling or retiring. We wouldn't be where we are today if we didn't have a contingent of people to help us watch out for pitfalls and steer clear of bad decisions.
The fear of failure can be healthy as long as it's not paralyzing you. It motivates you to put everything into your business to succeed. There's never a right time to open your own business. You have to do as much due diligence as you can. Then eventually you have to take the leap.
Photo: Alex Garcia | Brenda Richardson is a Chase News contributor. Her work has appeared in the Chicago Tribune and Washington Post.