Your Money
Planning Your Future
Setting Up Recent Grads for Financial Freedom
Education and Tough Love Can Point Kids Toward Long-Term Success
By
Ilana Polyak
Posted: 07/22/15
Updated: 02/06/19
Chase is celebrating National Savings Week January 22nd through January 28th. Our series aims to provide tips and insights for saving today, tomorrow, and in-between.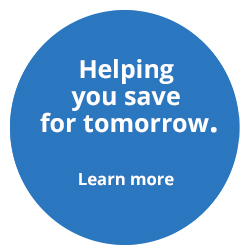 As recent college graduates head off to new careers or advanced studies, parents hope a diploma signals the end of two decades of financial support. What you do as a parent in the coming months and years may have a great deal to do with how successfully their young adult children achieve financial independence.
Just ask David Hamra, the principal of Gordian Advisors, a financial planning firm based in Tucson, Ariz., who has coached many parents through this challenging transition. When his own child came of age, he realized it wasn't so easy. After years of supporting and protecting your children, he says, the tough love of making them stand on their own two feet may feel unnatural. This attitude can cause some parents to send inconsistent messages, lecturing these young adults on the importance of self-reliance one day and then writing a big check the next.
Here's some advice on how to help your kids understand their financial obligations.
Student Loans: Who's Paying, and For How Long
Many graduates walk across the stage with a heavy burden of debt. Nationwide, student loans have surpassed home equity loans, automobile loans and bank card debt to become the largest household debt other than mortgages, according to 2012 data from the Federal Reserve.
Some parents will pay a portion of their kid's student loan balances as a graduation gift, says Kimberly Foss, a certified financial planner and founder of Empyrion Wealth Management in Sacramento, Calif. She adds that it is important to be clear about how much parents are going to help with loan repayment, and when the graduates will need to handle these payments entirely on their own.
Don't Dread the First of the Month
Another way parents can set their kids up for success is by making sure they establish good bill-paying habits. Even if your children have landed jobs that pay well, they might still need a push to get into the habit of paying monthly bills. To assure they don't fall behind, help them set up automatic bill payment for recurring bills, such as utilities and car insurance. Establishing an on-time payment habit now may help them build solid credit histories.
Perhaps the best way to teach your kids about managing a monthly household budget is to walk them through an actual budget—your own. "Show them what it takes to run a household," says Katie Brewer, the founder of Your Richest Life, a financial planning firm in Dallas that focuses on Gen X and Y clients.
Think Twice About Co-Signing
It might be hard for a young person without much credit history to obtain a credit card. Hamra says he advises clients against co-signing for a credit card or a loan. "It completely eliminates any incentive for the kids to make it their own way," he says. Your children should be able to qualify on their own merits after a period of diligent savings and good bill-payment habits.
Saving for the Really Long Term
Typically, young adults aren't focused on saving for retirement. Forty years can seem like an eternity at their age. But putting money aside now in a retirement fund, such as an Individual Retirement Account, increases the chances they'll benefit from decades of compounding interest and dividends.
To encourage them to start saving for retirement, you might offer to match any IRA contributions they make. Here again, be clear on the rules. How much are you willing to contribute, and for how many years? Brewer recommends a match rather than making the full contribution yourself, even if your kids can't afford to save much money yet. "You want them to have skin in the game," she says.
Photo: Cavan Images/Offset | Ilana Polyak has been a staff writer at Money Magazine, TheStreet.com and InvestmentNews. Her work has appeared in The New York Times, Barron's, Kiplinger's Personal Finance, Bloomberg BusinessWeek and CNBC.com, where she is a frequent contributor.