Your Life
Discover New Destinations
Adventure in the Moab Desert
Two friends have a memorable trip to Utah together
By
Ines Tamaddon
Posted: 08/04/17
Updated: 11/10/17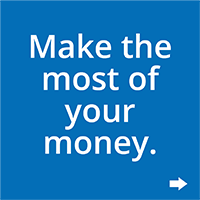 Photographer and director Chris Burkard is best known for documenting his extreme interactions with nature—like surfing the Arctic Ocean. His work has taken him all over the world, photographing his adventures, hoping to inspire humans to interact with nature. Some of his most memorable trips, though, are not his daring solo expeditions—they're the journeys he tackles with friends, usually involving a steep cliff.
Watch Burkard's reunion with Jeff Johnson—an award-winning photographer, avid rock-climber, and longtime buddy—as they tackle the red rocks of Moab and discuss their love of travel.
Looking to have your own adventure in Moab? These noteworthy spots to chow down and get climbing listed below can't be missed. For a full list of recommendations see here.
1. Love Muffin Cafe
If the cute name isn't enough to tempt you, Love Muffin Cafe's locavore menu might do the trick. Breakfast is served at 6:30 every morning (perfect timing before hitting the arches early), and the menu has all your hiker favorites: breakfast paninis, the Farmer's Omelette, the Shaka Bowl (eggs over legumes), and housemade granola.
2. Moab Diner
If you're road-tripping to Moab and seeking that quintessential diner experience, Moab Diner is the place for that. Enjoy comfort food favorites with a local twist, like the Rapid Rafters Breakfast that promises to feed you before you head out to the "chutes and runs" of Moab. For some real local flavor, sit yourself down in a red booth and order Vern's Special, Moab's take on biscuits and gravy.
3. Gearheads Outdoor Store
For your gear needs, head to Gearheads. They've got you covered on all things climbing and camping, including daypacks and, most importantly, maps. Even if you don't need to buy anything, it's fun to peruse this packed shop and refill your water bottle at the filtered water station. Who knows, you might stumble upon a new hobby.
Ines Tamaddon is a Chase News contributor.