Your Money
Explore Major Purchases
How to use your home's equity to buy your dream home
By
Brenda Richardson
Posted: 07/17/18
Updated: 08/07/18
Presented by Chase Home Lending, this article is part of "The Evolution of Homebuying," a Chase series that showcases industry insights and evolving trends to support your home buying and home ownership experience.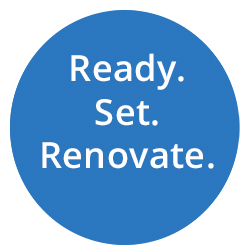 Getting a home ready for the market can be a struggle: wear and tear can make it hard to get top dollar, and repairs and renovations can be expensive. But a home equity line of credit, or HELOC, could be a good first step. "With a flexible repayment schedule and lower interest rates, they're often a cheaper option than credit cards or personal loans," says David Campbell, a Chase vice president in home lending.
There are some restrictions, Campbell says: homeowners cannot apply for a HELOC if their home is listed for sale, and any balance on the line of credit must be paid in full before they move out. Even so, if you're thinking about selling in the near future, a HELOC could be a way to make the necessary improvements to enhance the home's "curb appeal" [or to ensure the home shows well] and therefore, draw more prospective buyers when the time comes to sell. Here are five ways it could help get you ready to plant that for-sale sign in your front yard.
1. Consult with a professional
Most people go to real estate agents when they're ready to sell, but it pays to meet with one before you begin renovations. Real estate agents can analyze comparable homes that have sold in your neighborhood to show you the best ways to make yours competitive. Michaela Burks, a real estate agent in Tyler, Texas, says that many sellers invest in renovations that make their home too pricey for the neighborhood.
"Let's say that you have a three-bedroom, two-bath home, and you're in a neighborhood where other homes are all relatively the same," Burks explains. "If you decide to put a swimming pool in the backyard, you're going to overdo it for that area."
2. Get a pre-inspection
Buyers typically pay for a home inspection to uncover a home's serious issues. Sellers can do the same: a pre-inspection can make it easier to justify a home's listing price—and can give an early warning about items that buyers will likely want repaired.
For example, Burks says, "a leaking roof or poor drainage have to be disclosed, and are going to be red flags for buyers." A home inspection can give you a checklist of potential pitfalls, so you can factor the repair expenses into your budget.
3. Refresh the interior
Prospective buyers often focus on a home's cosmetic flaws, like carpet stains and dings on walls, Burks says. Luckily, many of these problems are easy to fix. A few gallons of paint can work wonders, and laminate flooring—which has the look and feel of hardwood or natural stone—is a durable and cost-effective choice to replace worn carpeting.
The same goes for aging fixtures, which can make a house look dated. Updated cabinet hardware can freshen up the look of a kitchen, and new lighting fixtures can give a room a brighter, more contemporary look, says Burks.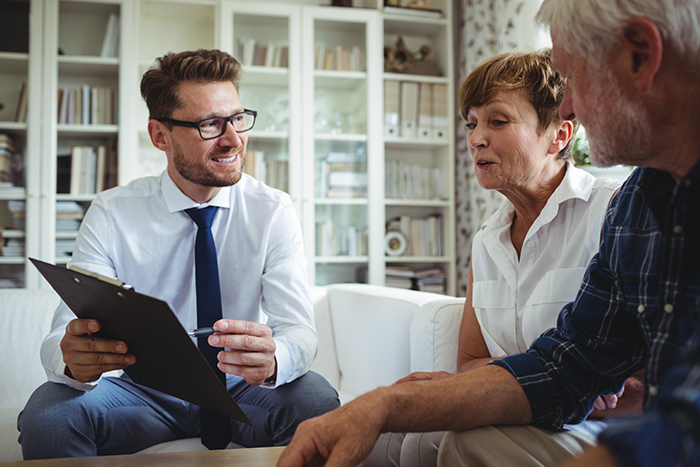 4. Hire a professional move manager
The moving process is daunting, especially if your house needs a lot of work, but move managers can help with every step of the process, from decluttering to packing to setting up your new home. They can also manage the home stagers, painters, carpet layers, landscapers and other contractors that you may need to get your house in shape.
Jennifer Prell, a senior move manager in Chicago, says that home staging makes it easier for potential buyers to visualize your house as their home. According to real estate agents, the effort pays off: 77 percent agree that home staging makes it easier for a buyer to visualize the property as a future home, and 33 percent say that staging increases a home's selling price by 1 to 5 percent.
5. Keep good remodeling records
If you profit from the sale of your home, you will probably have to pay capital gains taxes. Luckily, there may be ways to offset some of those expenses: you may qualify to exclude up to $250,000 of that gain from your income, or up to $500,000 if you file a joint return with your spouse.
Also, some of your selling and home repair expenses could be used to reduce your net profit—and your tax liability. Keep track of all your selling and home improvement expenses, including purchase orders, receipts and cancelled checks, and consult with a financial adviser for guidance.
In the meantime, if you're starting to think about selling, think about talking to your bank about ways to tap into your home's equity. It could be the first step toward getting you into the home of your dreams!
Brenda Richardson is a Chase News contributor. Her work has appeared in the Chicago Tribune and The Washington Post.