Your Money
Understand Your Finances
Savings Diaries: Saving helped me save my family
By
Kate Chapman
Posted: 07/12/18
Updated: 08/09/18
This is part of Savings Diaries, an original series in which people share how they try to reach key savings goals during 2018. It is part of a broader Chase initiative to encourage more Americans to save money.
Life has a funny way of sneakin' up on you when you think everything's OK, and everything's going right… – Alanis Morrisette from "Jagged Little Pill"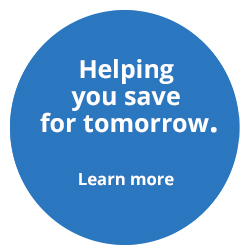 My plan to accumulate money was set: I was excited, focused and ready to add up those dollars. And then life snuck up on me...
My bachelor uncle has had Parkinson's disease since the mid-90s, and we've known for years that he would eventually need elder care. We've often spoken about the future, but he was never ready to make firm plans, so I prepared myself to be in a position to help him when he needed it. This winter, suddenly, it was time: he had fallen—again—and had badly injured his dominant arm. He could no longer care for himself.
I quickly cancelled my corporate work, singing gigs and voice lessons, and notified my agents that I would be unavailable for auditions. I looked at my finances and decided that I could take up to eight weeks off work to care for him. But on the way to his home in Ohio, I got an offer for a great theater job that began in six weeks. I decided that I would stay that long.
Jumping in to help
When I got to Ohio, there was a lot to address. My uncle knew he couldn't afford in-home care for very long, and he didn't have time to find trustworthy people. His disease causes extreme exhaustion, and he had no energy to make difficult decisions. He told me that he was resigned to moving into an assisted living facility immediately, even though that wasn't what he wanted.
On paper, the whole thing got very scary, very quickly: an assisted care facility would cost my uncle $3600 a month for baseline services, and he'd still have to maintain his home, as he has no intention of selling it. All told, he was looking at up to $7000 per month in new expenses, with no guarantees of who his caretakers would be.
Reaching out for support
For weeks I discussed the situation with everyone around me: my uncle, my family, doctors, lawyers, and adult protective services, all without coming to a solution. Then a miracle happened: some members of my family offered to move in and care for our uncle. Soon, other family members agreed to pitch in. It was amazing watching my family step up!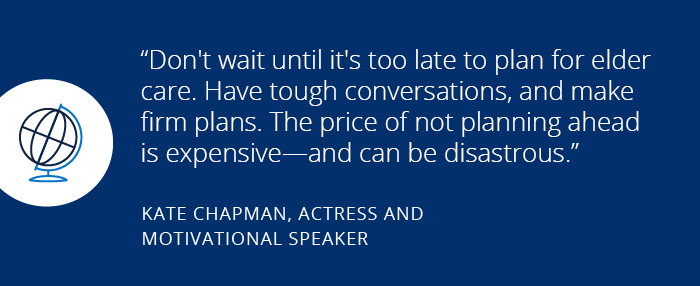 All in all, I got a little further from my financial goals, but I learned some very valuable life lessons:
Don't wait until it's too late to plan for elder care. Have tough conversations, and make firm plans. The price of not planning ahead is expensive—and could be disastrous for the elder.
Cash on hand is not as valuable as loved ones by your side. Invest in family and community now. Invest in love always.
Having savings helps immensely when navigating the unexpected. Planning ahead served me well. I'm proud of myself and motivated to keep moving forward.
I may not achieve the exact savings goals that I've set for myself this year. And that's ok. I'm remaining patient and focused on the future.
Being a freelancer rocks! My work flexibility allows me to dedicate chunks of time to whatever I want. That's priceless.
Be kind and show gratitude. My uncle thanked me at least once every day. His attention to that one action "paid" me more than he will ever know.
When I got back to New York, I was a little behind on my savings, but spiritually rejuvenated. I jumped into a splashy gig and quickly booked 11 more weeks of acting work that will cover my bills and provide health insurance for six months. All in all, I'd say I received more return on my investment than I ever could have imagined.
Kate Chapman is a Chase News contributor.