Bold Leaders
Sports and Entertainment
Soaking up career advice in style
Lessons from the fashion elite & their career paths
By
Katie Sherman
Posted: 05/27/16
Updated: 11/10/17
College classes are important, but they're just the beginning for young people starting their careers and asking themselves "What's next?"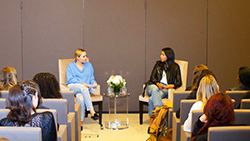 That's why Rachel Zydyk traveled from the campus of Temple University in Philadelphia to JPMorgan Chase's headquarters in Manhattan to hear from the experts. She snagged a front-row seat and listened – not to bankers, but to women who have shaped successful careers in fashion and beyond.
Zydyk and others soaked up advice about how millennials can jumpstart their careers by thinking ahead and diversifying their skill sets.
"You can't just be a fashion girl or just write—especially now," said Amy Levin, CEO of CollegeFashionista.com at their Annual Commencement Celebration. "Have a business skill set. It's imperative."
Levin founded CollegeFashionista.com as a platform for those who are passionate about the latest styles on campuses around the world. She learned about business far earlier -- at age 13 walking around her neighborhood and talking about money with her dad.
She and the two other commencement speakers shared career advice that is always in style: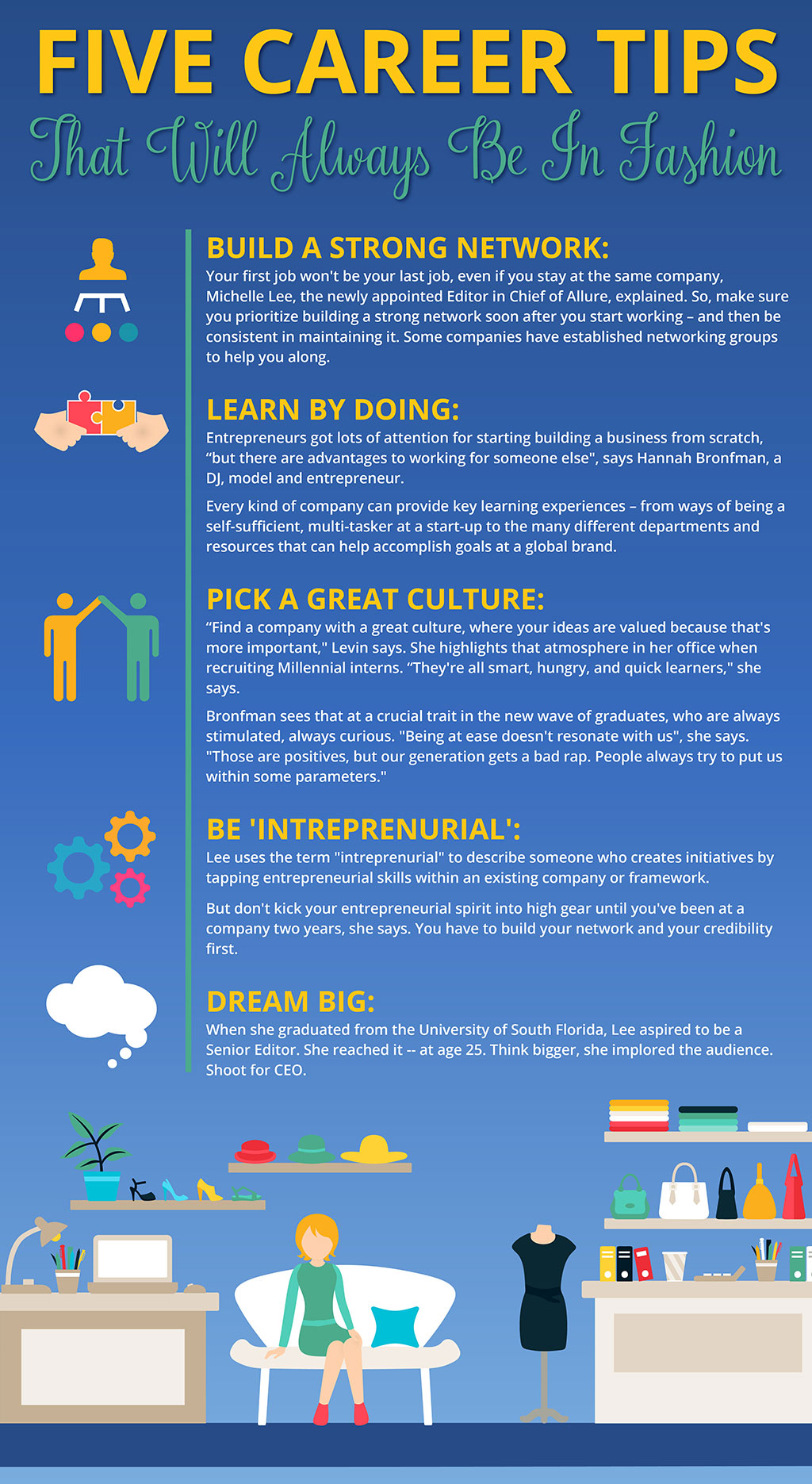 "You can always learn," Lee says. "Business is core to everything no matter what you do—personal economics, how to market yourself."
Visit www.jpmorganchase.com/careers to learn more about how you can build your career.
Katie Sherman is a Brooklyn based freelance writer. She has written about beauty and fashion for Vogue and Vanity Fair, among other publications.