Small Business
Success Stories
Gamechangers: Finding Creative Solutions
Clearing Roadblocks Brings Entrepreneurial Success
By
Amy Buttell and Kate Ashford
Posted: 07/10/15
Updated: 11/10/17
Small business owners are finding new ways to tackle common dilemmas. We call them gamechangers.
Meet three entrepreneurs who each developed innovative solutions: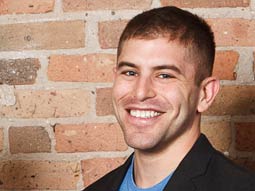 Jeremy Smith, Co-Founder of SpotHero: Helping Drivers Find the Perfect Spot
Home Base: Chicago
Background: A homegrown Chicago entrepreneur, Jeremy Smith grew up in suburban Skokie and graduated from the University of Illinois at Urbana-Champaign with a degree in business. "As a kid I always worked odd jobs to hustle money, and I always loved selling," Smith says. Chicago is often pelted with more than three feet of snow during a winter, and he would knock on his neighbors' doors seeking snow-shoveling gigs. "It worked like a charm," says Smith, now 28.
His Inspiration: Frustrated by a raft of parking tickets and towing fines he incurred while working a pizza-delivery job in Chicago's crowded Wrigleyville neighborhood, Smith wondered why the parking process was so inefficient. "It seemed to me that there should be a way to purchase a parking spot online and avoid the expensive, time-consuming hunt for a spot," he says. He and his roommate created a plan to solve that problem for Chicago residents.
Parking on the Go: In 2011, they launched SpotHero.com to help parking lot owners fill vacant spaces while drivers find cut-rate spots near their destinations. In 2012, the company launched a mobile app so drivers can find – and pay for – parking spots on the go, eliminating the need for cash or tickets. Today, SpotHero has affiliations with more than 700 parking garages and valets in 11 cities where drivers pay, on average, half of typical market rates, Smith says.
With a staff of 30, SpotHero raised $4.5 million in funding in July 2013. The company plans to double the number of cities it serves during the next year. "The U.S. has a $30 billion parking market, and our goal is to be the ubiquitous solution to parking throughout the country," Smith says. He sees a potential $100 billion opportunity overseas.
Next Move: SpotHero plans to cater to upscale drivers with a pilot program for a valet service in New York City. Drivers can make a reservation to meet a valet at a specific location to drop off their automobiles, and later notify the valet when and where they'd like to pick up their vehicles. Smith hopes to roll out the service in other cities over the next few years. "By providing a VIP experience," he says, "we hope to put enjoyment back into driving."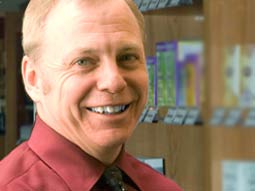 Mark McAuliffe, Managing Principal of Apothecary by Design: Pharmacy Solutions With a Personal Touch
Home Base: Portland, Maine
Background: In just seven years, Apothecary by Design has blossomed from a small startup in downtown Portland, Maine, to reach $90 million in annual sales and 75 employees. It has three major lines of business: a traditional retail pharmacy, a compounding pharmacy and a specialty pharmacy. The compounding business makes drugs in strengths that are not commercially available and prepares allergen-free medications. The specialty business caters to the 2 percent of the population battling complex medical conditions, such as AIDS or Hepatitis C, who account for 33 percent of the roughly $300 billion that is spent globally on prescription drugs each year.
The Inspiration: Disappointed by the impersonal way many pharmacies are run, the founders of Apothecary by Design formed the company in 2008. In addition to selling prescription medications, the partners committed to providing customers with the personal touch. So, for example, they decided to advise patients about which nutritional supplements can help reduce the mineral depletion that may result from taking certain drugs.
Mixing Up Solutions: Many patients could not afford the cost of some specialty treatments if not for the pharmacy's efforts, says McAuliffe, the company's managing principal. While a retail prescription averages $70, a specialty prescription averages $2,000, and can go much higher. For example, it typically costs $84,000 for a full course of Hepatitis C medications. If patients can't afford a specialty treatment, the staff will seek alternative funding. In 2014, the company helped patients obtain $4 million in financial assistance from drug manufacturers and nonprofits. "The level of patient care here is unusual," McAuliffe says, and that's by design.
Next Move: The company plans to improve its technology platforms, add six to 10 new employees and open a new location elsewhere in New England.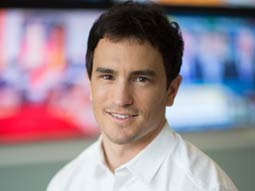 Jeremy Bloom, Founder of Integrate: Applying a Pro Athlete's Determination to Software Creation
Home Base: San Francisco
Background: Jeremy Bloom says he grew up in a family that craved the outdoors, spending many weekends hiking, water skiing or camping together near their hometown of Loveland, Colorado. And in the winter, they skied.
Later, Bloom skied in international competitions, ultimately becoming the top-ranked freestyle skier in the world in 2005. He also played football for the University of Colorado, and then professionally in both Philadelphia and Pittsburgh.
In 2008, motivated by his affection for his grandmother, he founded Wish of a Lifetime, a nonprofit that helps senior citizens achieve wishes such as attending veterans' events or traveling to spread the ashes of loved ones in significant locations. "I just felt like, in our country, we don't do a good enough job of supporting, respecting and helping the oldest people," says Bloom, who is now 33.
His Inspiration: Later, while taking classes at the Wharton School of Business, Bloom was encouraged by a professor to try his hand – and direct his passion – at entrepreneurship. He joined a startup, where he ran customer acquisition marketing, but found the experience frustrating.
Solving the Marketing Challenge: After a year and a half, he left to start his own business, Integrate, to create software to automate the marketing processes that he had found so disjointed and archaic. "When our software makes our customers more successful," he says, "that's what we all take pride in."
Next Move: What started as a two-person operation now has nearly 100 employees, with offices in San Francisco, Scottsdale, Denver and Boston. Integrate has raised almost $40 million in venture capital funding, and counts Dell, DocuSign and Zulily among its clients. Looking ahead, Bloom says he plans to keep growing the business. Marketing technology represents a $20 billion opportunity now, up from $5 billion in 2006, Bloom says. "We're servicing a big gap in that market."
Amy Buttell is a financial journalist and marketing strategist based in Greenville, South Carolina. Kate Ashford has worked at both Money and Good Housekeeping magazines and appeared on CNN, ABC and CBS as a money expert.