Your Life
Explore Seasonal Trends
Are you a glamper or backpacker?
How to the manage the costs of summer camping
By
L.E. Walcutt
Posted: 07/07/17
Updated: 04/16/18
This article is part of a series about managing the costs of summer.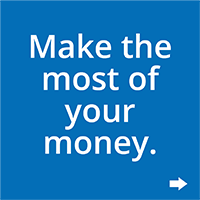 Andi Eaton and her friends recently took a seven hour road trip from Austin, Texas to Marfa, a small town near Big Bend National Park. Instead of staying in pit stop motels, the group decided on a more scenic and comfortable option: glamorous camping, otherwise know as "glamping".
"Marfa's status as a destination for the arts has increased in recent years and the glamping options have grown as more transient artists and art aficionados arrive into town," says Andi, an author and creative director. While the 21-acre camp area offers tents, teepees, and yurts, she and her friends opted to stay in "Little Pinky," a 1960s era RV, including a full bed, kitchenette and a shared toilet and shower.
The trailer rental per night was $150, in addition to extra costs including a reservation fee for a wood fired Dutch tub ($85 per session).
"The more remote the destination, the less expensive is the general rule," says Andi.
Here are three camping options for first-timers to consider: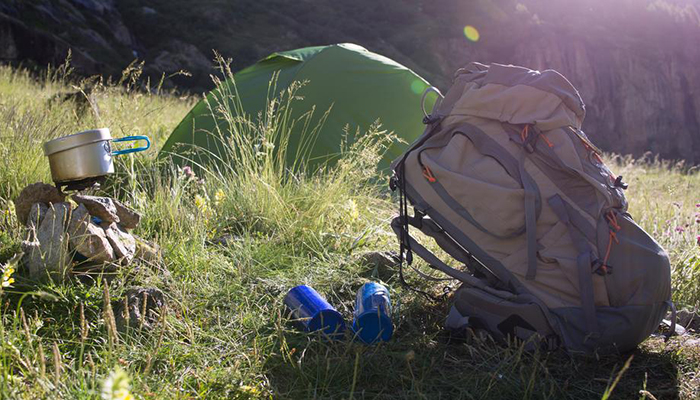 Backpack your self to save
Andrew Eaton (no relation to Andi), from Charlottesville, Virginia, has spent more than 200 nights in the backcountry on overnight hiking trips. He runs Green Stone Adventures, which offers backpacking excursions for teenagers.
"One of the biggest myths is that you need a lot of equipment to get into backpacking," says Andrew. "All you need is a backpack, shelter, boots, and a map." A reasonable pack goes for $100-150, and high-end/technical versions range up to $500. Andrew says that choosing the right bag depends on the season and area where you backpack.
Tents also vary—the less weight the better for backpacking. A two-person tent can range from $250- $300. Shelter doesn't have to be complicated either: Andrew spent nine weeks hiking the Appalachian Trail with just a tent pole and tarp.
"Kind of like a teepee," he says. One of the most essential hiking items, a quality pair of footwear can range between $100-$200. Sleeping bags vary on quality and temperature grade ($100-$150), and Andrew says that while one could go high-end for a sleeping pad, he finds the most reliable option is a $35 foldable foam mat.
Andrew says that for a three-day camping trip he usually spends about $30 per person on food. Camping stoves cost about $65. Many backpackers opt to use a dehydrator, about $50, to prepare meals before a trip. Pouring boiling water into the package instantly creates a warm meal for the trail.
"Don't be too proud for used gear," says Andrew. Along with secondhand sites like Craigslist and discount retailers such as geartrade.com, options to rent equipment for nominal fees are available at outdoor stores like REI and EMS.
Glamp your way to a different trip
Andi, who writes a weekly travel blog Oui We, says a glamping site's price is determined by whether it is connected to a hotel property and the amenities offered. For example, Paws Up, a resort in Montana, offers a riverside luxury tent that comes with a butler, which will cost you $2,000 per night.
"If you're the type of person that doesn't want to have to pitch a tent, build a fire and sleep on the ground it's a fantastic alternative," says Andi.
Checking Airbnb, especially off-season, will give a good selection of glamping options outside of the major resorts.
Use your car to camp
If you're looking for a comfortable and affordable option, consider one of the great American summer pastimes: car camping.
Parks usually have entrance and campsite fees. Buying an $80 annual pass for the National Parks system gives you access to 2,000 locations and will save money if you plan on making several trips during the summer.
For example, a seven-day pass at Yellowstone and Grand Teton National Parks costs $50. The entrance fee doesn't include campsite rental, which is $15 per night.
The good thing about car camping, as opposed to backpacking, is that you have more room to carry supplies. This means that you can bring an air mattress from home, adding more comfort for the family, and prepare meals before the trip.
L.E. Walcutt is a Chase News contributor. He has written for Forbes and the World Economic Forum.