Your Life
Enjoy Dining and Entertaining
Destination: Austin 2019
Check out these Sapphire Six spots on your next adventure.
By
Becca Hensley
Posted: 08/06/18
Updated: 05/03/19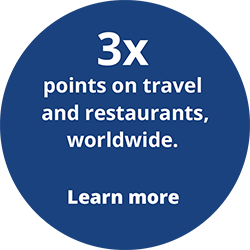 We know our Chase Sapphire Reserve cardmembers are pretty savvy when it comes to knowing great places to grab a bite, have some fun, or enjoy a drink…or two. So we took a cue from where our Sapphire Reserve cardmembers visit to develop our Sapphire Six Lists. The best part? You earn 3X points when you use your Sapphire Reserve card on travel and restaurants. Check, please!
No wonder why everyone loves Austin.
With the unofficial slogan, "Keep Austin weird," the Texas city is home to a hip bunch of artists, musicians, entrepreneurs, and fitness fanatics who can be found biking, jogging, or paddle-boarding year-round.
Austin's eclectic, creative spirit is also woven into its dining scene, as famed Rainey Street bars and award-winning chefs offer their own spin on southern hospitality.
Whether you're craving tacos, savory cocktails, or lip-smackin' barbecue, you won't want to miss these six spots Sapphire Reserve cardmembers love: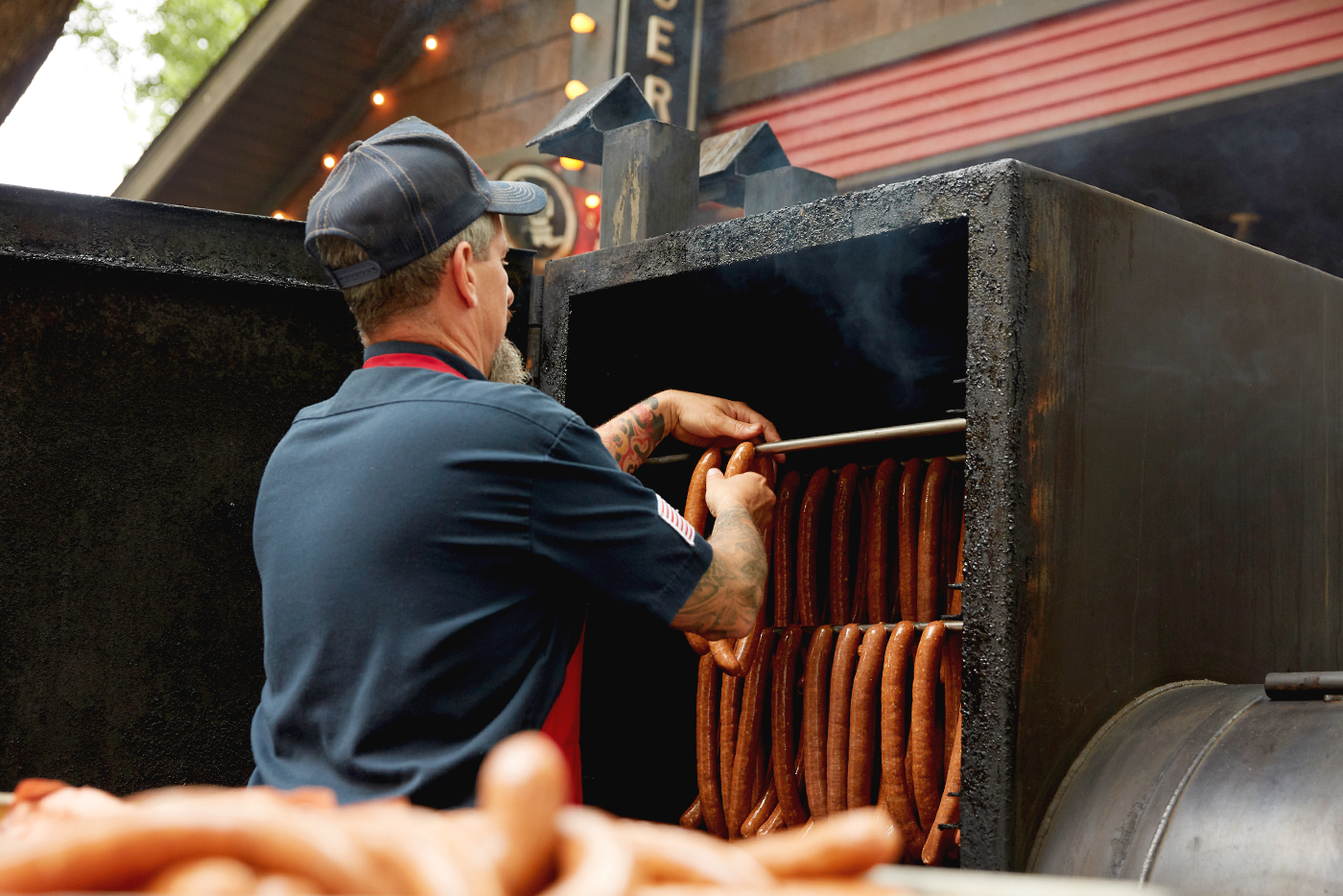 Banger's Sausage House & Beer Garden
Owner Ben Siegel firmly believes the only thing that makes sausage better is beer — and vice versa — so it makes sense this one-time real estate broker opened a buzzy place that celebrates both.
With over 100 beers on draft and a clever assortment of house-made sausages, this beer garden extravaganza is the heartbeat of the lively Rainey Street, an entertainment area composed of reimagined historic cottages just steps from downtown. Banger's boasts an al fresco center complete with communal tables and a dog park. Don't want to play with the pups? There's plenty of seating indoors, too.
Everything's bigger in Texas — and its restaurants are no exception. As Banger's expands into an adjacent lot, it will add a smokehouse, pickling room, and standalone, whole-hog barbecue concept.
Menu Must-Have: While Banger's has mouth-watering hot dogs, you can't go wrong with the bratwurst. The Austin hotspot makes this German classic with homemade sauerkraut and condiments.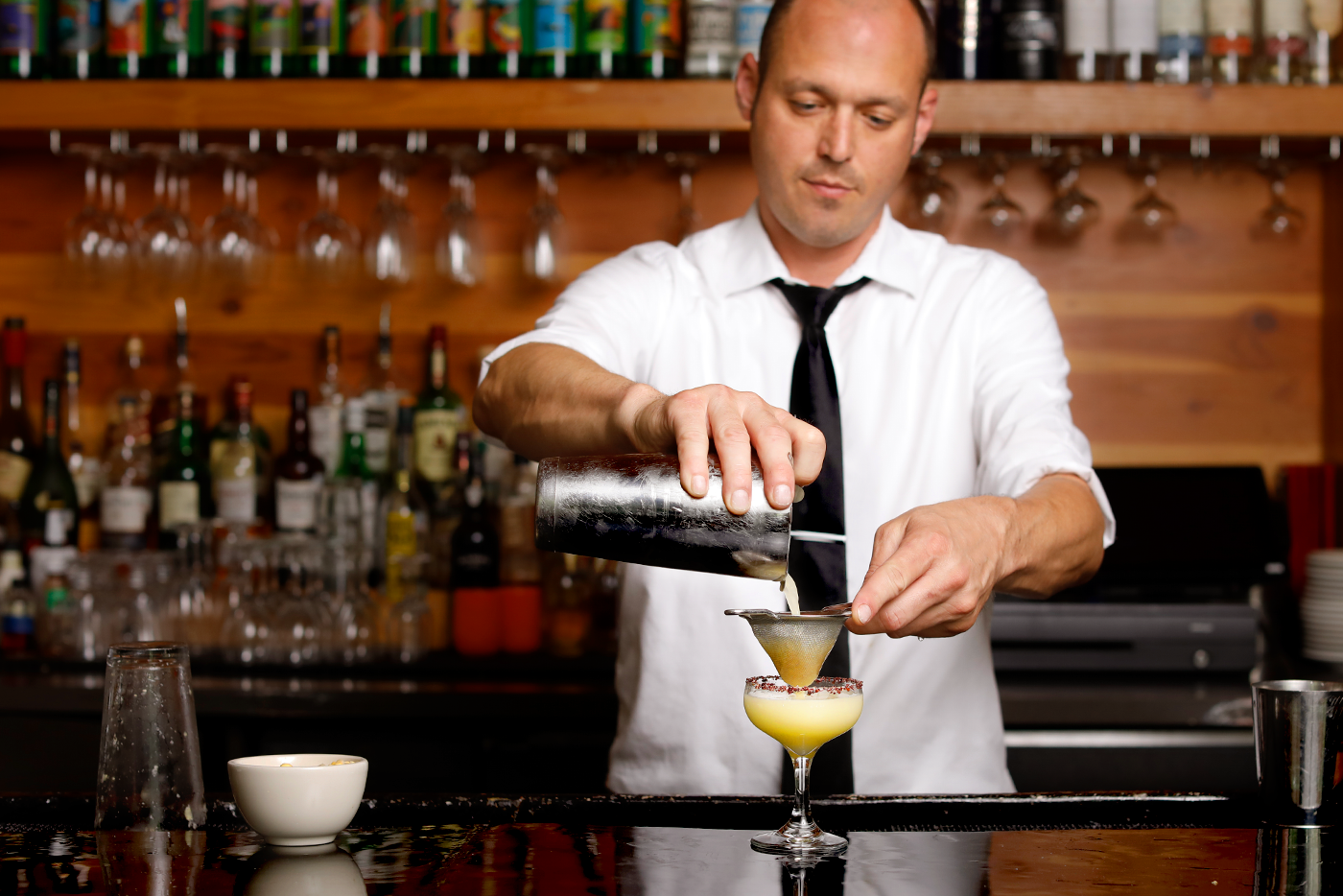 La Condesa
A guitar rift away from Austin City Limit's Moody Theater, La Condesa is a must for anyone craving Mexican cuisine. With chic interiors by Joel Mozersky and contemporary architectural pizzazz by Michael Hsu, the festive space matches the unconventional spirit of the fare. Inspired by a trip to Mexico City's La Condesa neighborhood, the restaurant mirrors its namesake's elegance and style. Whether Mexican street corn topped with aleppo chile, classic Peruvian tiradito or guacamole with jumbo lump crab and apples, Chef Rick Lopez's gourmet touch hits the mark.
Menu Must-Have: Come for the tacos, but stay for Zanahoria salad, a seasonal dish made with carrots, pickled currant, and crispy quinoa. Want to turn up the heat? Order a round of Alma Blancos, La Condesa's one-of-a-kind libation with infused-habanero.
Café No Sé
Hepcat-worthy South Congress Hotel manages to feel an extension of South Congress Avenue's storied atmosphere; however, its popular all-day restaurant, Café No Sé draws a crowd at every hour. The bright and airy ambiance lures visitors to sit down and stay awhile, further tempting with its light, modern menu.
"Whatever you do, order the cheeseburger," says Delfo Trombetta, one of the owners, who claims its goodness stems from quality ingredients like homemade pickles and nueske bacon.
He also recommends the kale salad, which is served with crispy rice and cauliflower. While people love this spot for its sunrise-to-sunset rosé discounts, Café No Sé has great big breakfasts and clever desserts, too.
Menu Must-Have: Everyone agrees the cheeseburger is a no-brainer. "It's a great classic with good ingredients," says Sarah mar-Chuan, Café No Sé's sous chef. "One of my favorite burgers in town."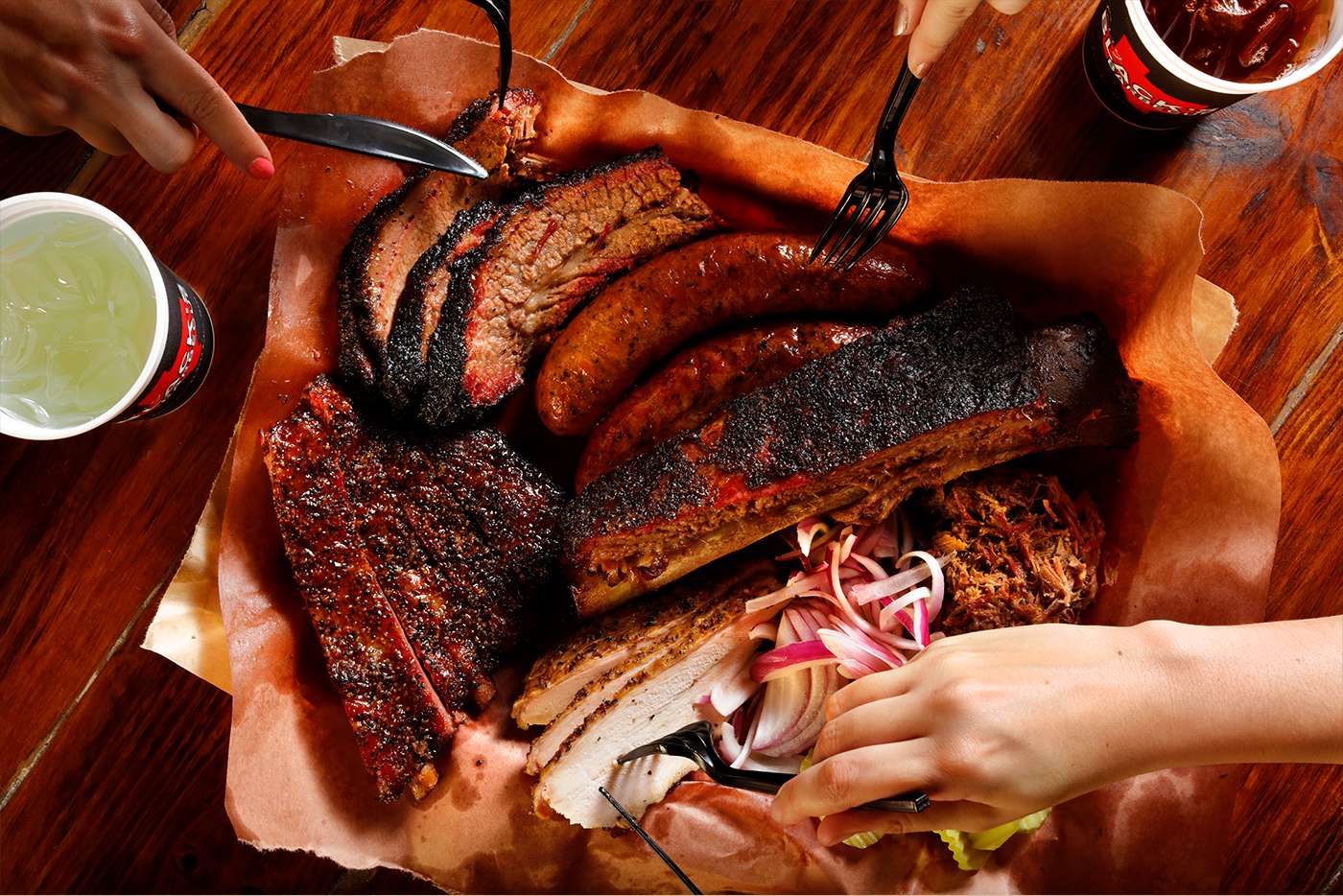 Terry Black's Barbecue
In the Texas barbecue scene, the Black family from Lockhart, Texas need no introduction. Their connection to meat and fire-powered grills dates back to 1932—and they haven't changed how they cook barbecue since. Casual on the inside with long tables, the restaurant sets a mood with outdoor barbecue pits that are lit up and smoking at all hours.
"We wanted to bring that real small town barbecue experience to Austin," says Mark Black, one of the twin adult sons who help run the joint today. "We're old school and proud of that."
Expect to wait in line—because all good barbecue involves a line—but luckily, it moves fast. It's been voted as one of the 50 best barbecue restaurants in Texas. After one visit, you'll know why.
Menu Must-Have: Texas is known for its amazing barbecue, so go big with Terry Black's beef rib.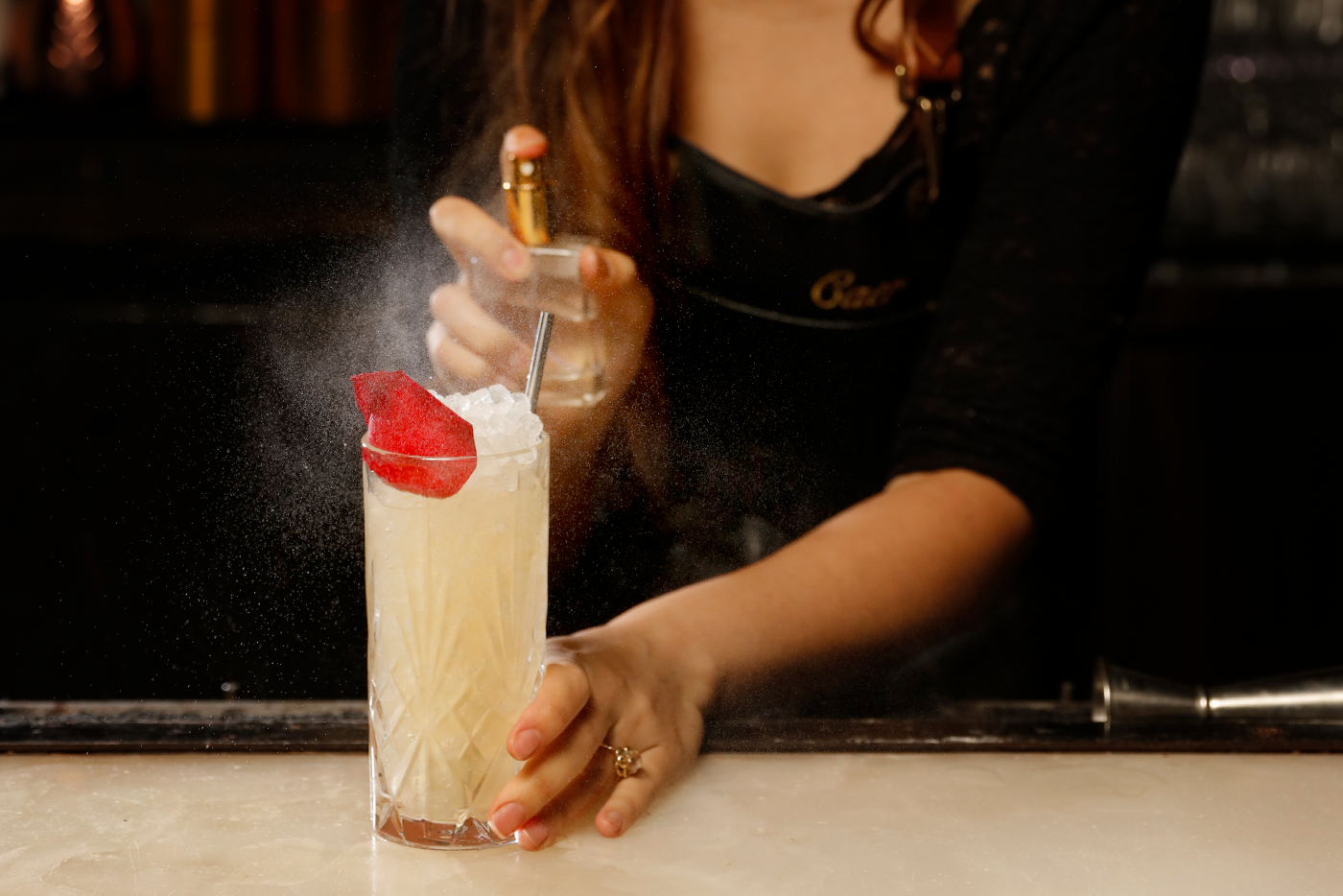 The Roosevelt Room
Some people call it a speakeasy, but this brilliant bar in the downtown's Warehouse District is a far cry from a secret. In fact, you'll likely need a reservation when you plan to throw a stiff one back. Opened by two acclaimed bartenders, this drinking hole reflects the owners' passion for the history of cocktails and the elevation of mixology as an art in itself. Libations range from the classics (with the Roosevelt's spin, of course) to award-winning creations like the gin-based Poet's Muse.
"It's not a rowdy kind of place," says co-owner Dennis Gobis. "We like to focus on the customer, and just make them a good drink."
Menu Must-Have: Feeling festive? Ditch the margarita for the Roosevelt Room's Lonesome Dove, which is a cool take on the paloma.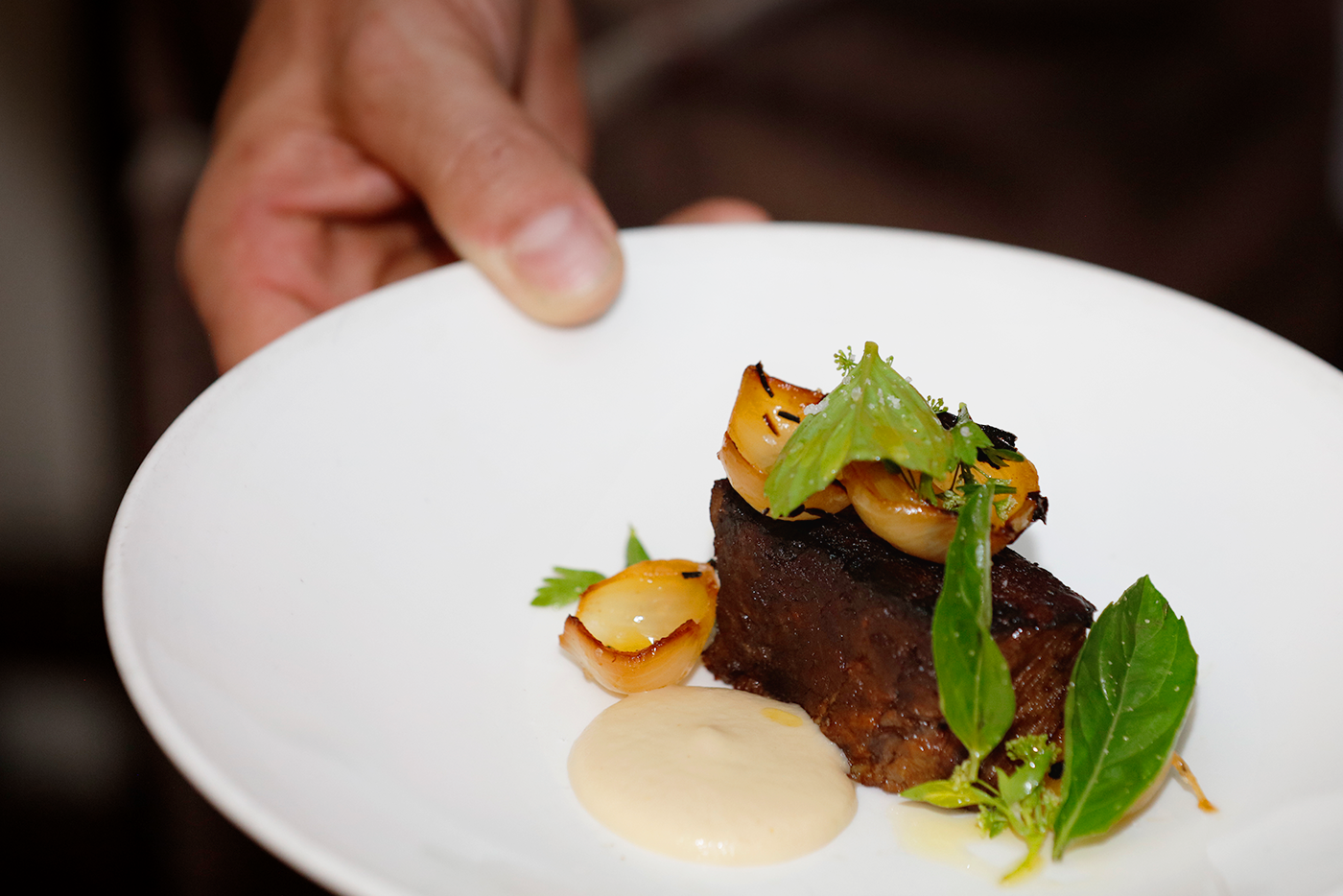 Uchi
"It was my calling," Chef Tyson Cole says about his passion for Japanese culture. Though the James Beard award recipient's Uchi has outposts in Houston, Dallas, and an impending spot in Denver, its Austin location continues to be his culinary crown jewel
The 15-year-old flagship offers a modern twist on Japanese cuisine, with a mélange of combinations, bold tastes, traditional execution, and Austin-approved creativity. Set in a classic 1920's bungalow just across the river from downtown, Uchi attracts locals and tourists alike. Sleek, refurbished interiors provide a bedazzling backdrop to an extensive sake list and evolving menu.
"We fly in seafood every day from both the Fukuoka and Tsukiji markets in Japan," says Cole, who also works closely with regional farmers.
Try dishes such as Mapo Dofu (fried tofu with a shiitake mushroom ragout) or the pork rib, complete with green papaya and Thai chili.
Menu Must-Have: Made with what Cole calls the best beef on the planet, Uchi's A5 Waygu beef, tamari, and toasted garlic dish will not disappoint.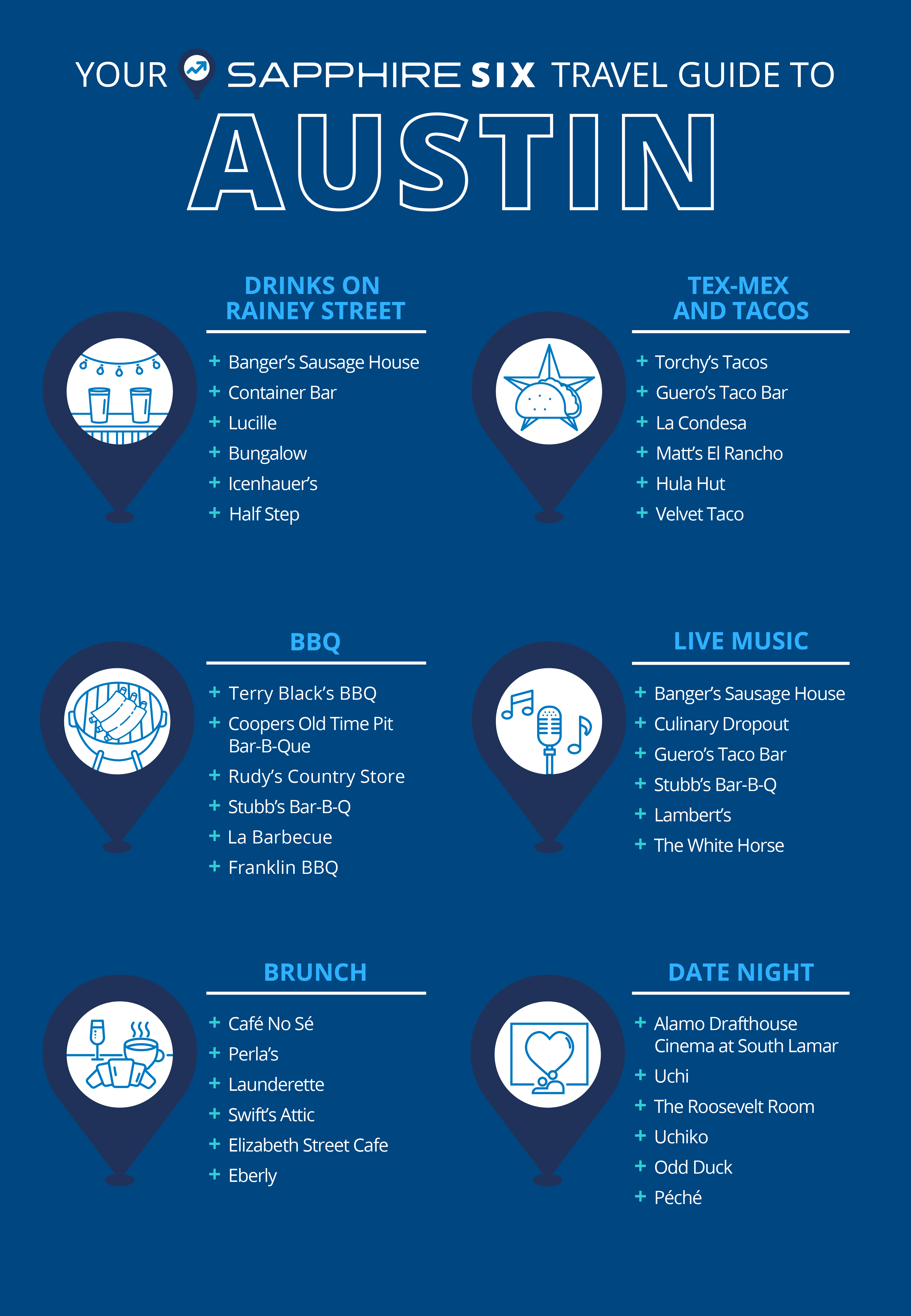 A quick note on methodology:
So how did we come up with the Sapphire Six? By pairing anonymous Sapphire Reserve cardmember spend data with feedback shared on social media, we were able to determine the most popular restaurants by unique visitors and category.
Inclusion on the Sapphire Six is not an indication of an affiliation or endorsement by JPMorgan Chase. The words or symbols used to identify the source of goods and services of a third party may be the trademarks of their respective owners.
Becca Hensley is a Chase News contributor. Her work has appeared in National Geographic Traveler, Modern Luxury, and other media outlets.