Small Business
Managing Your Business
How Opera Patisserie is scaling their business
This patisserie's growth wasn't a cakewalk—but the challenges were worth it.
By
Brian O'Connor
Posted: 07/01/19
Updated: 12/18/19
This story is part of The Pursuit, a series in which small business owners share insights on how they build their enterprises—and follow their dreams, brought to you by Chase for Business. Opera Patisserie is a Chase Ink client and a recent SBA award winner.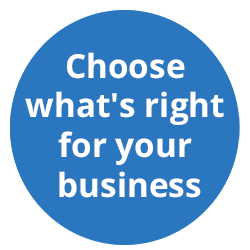 Ever been to a restaurant with an out-of-this-world dessert tray? You may be surprised to learn that some of these gourmet treats aren't from in-house pastry chefs, but rather commercial kitchens from which restaurants buy.
Back in 2002, two Southern California entrepreneurs named Diane Anderson and Vincent Garcia observed that restaurants in San Diego and Los Angeles couldn't get their hands on the kinds of artisanal bites that complemented their delicate, handcrafted menu items.
So, Anderson and Garcia decided to make them themselves. With the epiphany of a new business opportunity, the pair began Opera Patisserie in a 1000-square-foot commercial kitchen with only $40,000 in startup capital.
Garcia's culinary designs delighted his commercial clients looking to create a gourmet experience that could rival Paris in their own restaurants. But, like many other businesses in growth mode, Opera Patisserie's finances became more complicated as they committed to expansion. (Anderson knew it was time—as she'd already outgrown the production floor on which Opera began.)
"When I was looking for a new bank, I knew the bank we were using would not be able to handle our complex financial needs. The only way for us to afford to do that was with the help of Chase," says Anderson.
Now past its humble beginnings, Opera Patisserie has transformed into a premier commercial bakery in a 10,000-square foot space and boasts $7 million in sales. Growth wasn't a cakewalk, though; in fact, Anderson and her team had to work through several rounds of financing, investor buyouts and other logistical challenges to expand.
Opera's story of growth and individuality in a competitive market is a worthy case study in strategic expansion. Anderson recently discussed how she and her partners opened up shop, fired up their kitchen and started making artisanal desserts that are now enjoyed by patrons across California.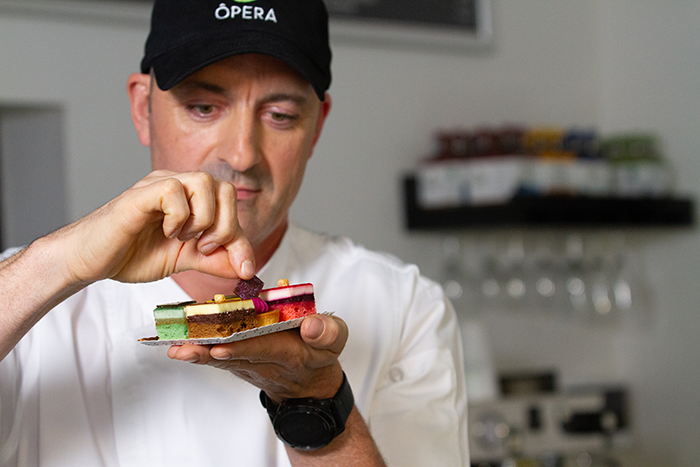 Q: | How did you get started with Opera Patisserie?
Diane Anderson: I'm originally a costume designer. I had my own little independent shop in Beverly Hills, but I eventually moved down to San Diego with my ex-husband and [then current] business partner Thierry Cahez. That's where we met Vincent, otherwise known as my other business partner and pastry chef Vincent Garcia. He had come into the hotel where Cahez was working, and they decided they wanted to do something on their own.
After September 11, 2001, the hotel where Cahez worked had to downsize, and the first people to go were pastry chefs. We realized that there was a market to fulfill [our own business] to do commercial baking for hotels and restaurants in San Diego and Los Angeles. So, that was the decision for the business—to build a commercial kitchen for pastries and desserts. We started making our products and within a very short amount of time we built a clientele.
In 2002, we started with $20,000 cash—and $20,000 of credit card debt.
Then, in 2005, we did about a quarter of a million dollars in profit, but we couldn't sustain the production that we'd be doing in the facility we were in. That's when I first started looking at commercial properties, and we moved into our current space in 2007. Around the same time, we looked at buying out a few of our business partners to continue on.
It's tricky when you start with nothing. Now we're around 90 to 95 employees and in locations around the country. Chase and the Small Business Administration helped us grow.
Q: | Did you ever envision that the business would grow like this?
Anderson: It's hard to think that far down the road, especially when you're just starting out. When you're just beginning, you're hoping the business will be just enough to support yourself. It's certainly a journey as you become a competitor to companies that are three or four times the size. At this point, I can see much further down the road, but I am still working day to day to take care of little tasks.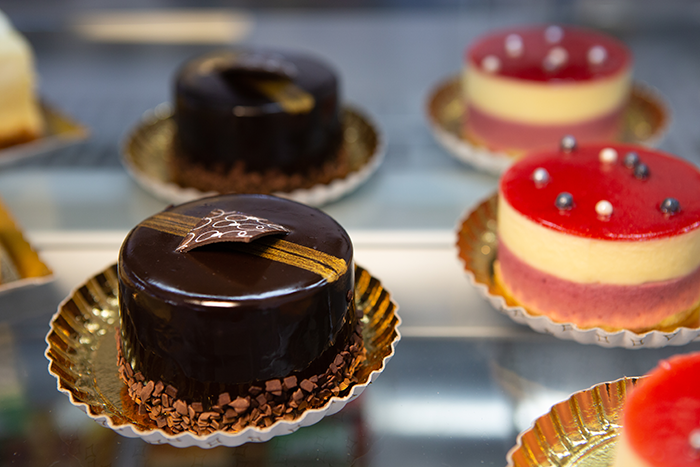 Q: | What's the most exciting part of being an entrepreneur?
Anderson: There's a real love for what we do, and our product is beautiful. What we do is very artisanal, and I am so overwhelmed when I open a box of pastries [for a customer] and they're blown away. That happens every single time and takes a lot of hands to make that happen.
Also, the majority of my staff has been with me for at least five years. Almost half are getting to more than 10 years. Many of them came to me for their first job. They came not owning anything, and now they have cars and families. That means a lot. I'm so appreciative of how hard they work, how dedicated they are and how excited about the product they are as well.
We're a family. We're a team.
Q: | How has Chase helped you take your business further?
Anderson: The thing that was exciting about working with Chase was that we were looking to buy back about half of our company, which is an expensive thing to do. It would not have been possible without the help of the SBA [Small Business Administration].
But during that time, the bank really gave me access to a team that had experience helping business owners. They saw our vision, and it's been amazing to have a nationwide bank come into our little business to help us get to the next level.
It made us say, "Okay, we can get to the next level." You don't always expect that from a bank.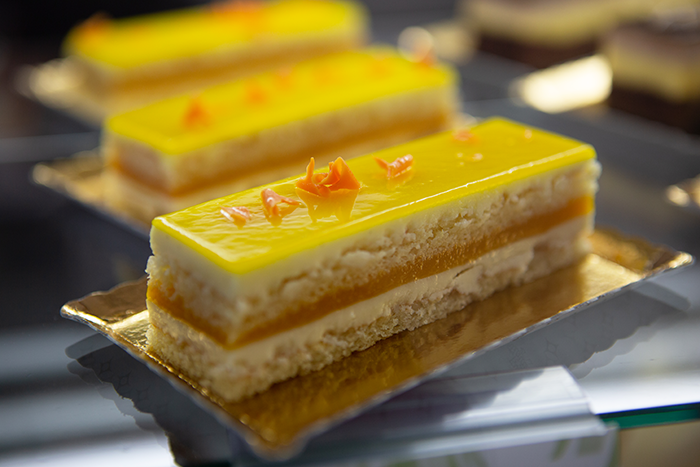 Q: | How does Chase and Chase Ink help you with your day-to-day business?
Anderson: We enjoy using our business credit card for a lot of the day to day purchases with vendors and also for me to do a lot of the online purchasing. It has a very clean, simple system that integrates well with our accounting.
One of the things that I enjoy the most about Chase is the help they provide to my staff when they are getting set up with a bank account in the United States. They're willing to help them open accounts, how to manage their balance, and how to apply for loans and get credit cards.
This interview has been edited and condensed for clarity.
Brian O'Connor is a Chase News contributor. His work has appeared in TIME, BBC and Foreign Affairs.