Your Life
Enjoy Dining and Entertaining
How one chef is bringing authenticity to the culinary world
Chef Brad Leone on the perils of perfection in the kitchen—and in life.
By
Liz Loerke
Posted: 06/27/19
Updated: 07/16/19
Chase Sapphire was a presenting sponsor of the 2019 Sundance Film Festival, an independent film exhibition in the United States. Launched in 1981, the festival showcases new movies, music events, panel discussions and more each January in Park City, Utah. Learn more about Chase Sapphire.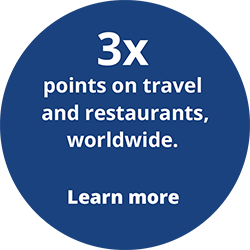 From pristine aerial shots of photogenic plates to cooking shows where ingredients are neatly divided into color-coordinated bowls, the culinary world has a reputation for prioritizing precision. After all, nobody wants to devour a deflated crème brûlée or roasted vegetables that are burnt to a crisp.
But in reality? Perfection is overrated—especially in the kitchen.
Just ask Brad Leone.
"People make mistakes," the Bon Appétit video host says. "That's cooking. That's life."
Watch one blooper-filled installment of his Bon Appétit video series, "It's Alive with Brad," or scroll through his popular social media accounts, and it's clear the New Jersey native thinks creating a little chaos in the kitchen is half the fun.
"I don't want food to be super clean, unapproachable, or inhuman," he explains. "Food should be fun."
Leone brought the fun—and other culinary wisdom—to a Chase Sapphire event during this year's Sundance Film Festival. As he prepared beef short rib with pickled onion and a pistachio-herb sauce, Leone shared his thoughts on picking produce, budgeting, and finding inspiration in travel. Below is an excerpt of the conversation, edited and condensed for clarity:
Q:| What sparked your interest in cooking?
Both of my parents are really good cooks. They always made good food, and they respected food. My first job was at a catering company and deli. I wasn't even old enough to drive yet, but my dad would bring me in on Saturdays. As I got older, even when I held other jobs, I always cooked dinner for myself every night. When I found myself working at a dead-end job, I decided to take a risk and move from the country part of New Jersey to the Big Apple, where I went to culinary school.
Q:| Where do you find inspiration for your dishes?
I like cooking with the seasons. I really emphasize the importance of good ingredients. Unfortunately, a lot of really good ingredients are more expensive. It's great if you can afford to eat organic vegetable but, if not, get the best ingredients you can and splurge on staples like olive oil. That can really make a difference.
Q:| Do you have any cost-saving tips for at-home cooks?
Shop with your eyes. Be wary of good deals. Sale items can be home runs, but they can also be on sale for a reason. Read the expiration dates. Pick things up, touch them, look at them. Not every bunch of scallions in the pile are the same. You can also save money with cheaper cuts of meat. Like tonight we're preparing short rib. Short rib is a really cool alternative cut. It's got that nice marble and depth of flavor that a rib-eye or New York strip has, but it costs a third of the price.
Q:| You've traveled all around the world for "It's Alive." How does traveling inspire your cooking?
Travel has inspired me tremendously in every area of my life. There are so many beautiful people and so many different flavors, techniques, and cuisines around the world. You really could spend a lifetime learning, and that's what I'm trying to do.
Q:| Is there a trip that stands out as particularly memorable?
We went down to Ecuador to show the process from harvesting the cacao pod in Ecuador to the making the finished chocolate bar in San Francisco. We met some of the kindest people in Ecuador. They were so welcoming and gave us food right away. That really stands out because we worked with super nice people and it was so nice to share food together.
Q:| Where will you film next?
We're hoping to go to Hawaii and dig into the local culture there. Maybe do some fishing or maybe do a pig roast. For me, it's all about the people. I love meeting people and learning about their food and culture. I have so much respect for it. I never want to show up and be like, "Teach me." I hope that we can teach each other along the way.
Liz Loerke is a Chase News contributor. Her work has appeared in Real Simple and Mental Floss.