Your Money
Understand Your Finances
Savings Diaries: Why we decided to buy a rental property for our first home
By
Tonya Rapley
Posted: 06/25/18
Updated: 07/17/18
This is part of Savings Diaries, an original series in which people share how they try to reach key savings goals during 2018. It is part of a broader Chase initiative to encourage more Americans to save money.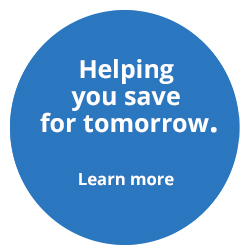 Most people who are gainfully employed and renting have probably heard that they are "throwing away money" by not buying a home. But, speaking personally, I was never really interested in home ownership. I treasured my freedom, and owning a home has always seemed like an anchor, tying me to one place.
Part of my skepticism about home ownership comes from personal experience: I used to work at a housing nonprofit that assisted homeowners who were affected by the mortgage crisis. My primary job was helping homeowners after they learned that they could no longer afford their home.
All the reasons to say no
Even in the best of times, investment value—the most common reason people give for purchasing homes—doesn't always work. Homes don't always appreciate in value; in fact, research shows that, in some areas, the housing market barely outpaces inflation.
There are also hidden costs to homeownership. In addition to the mortgage and down payment, home buyers are responsible for closing costs, home inspection fees, land surveys, appraisals, attorney fees, title searches, and mortgage processing fees. And then there are the ongoing costs such as private mortgage insurance, homeowners insurance, repairs, lawn maintenance, property taxes, and utilities.
A new neighborhood—and reasons to say yes
Last year, my husband Khomari and I moved from Brooklyn, New York, to Los Angeles. Our new neighborhood, Inglewood, was far more affordable: rents in Los Angeles average $1,730 for a one-bedroom apartment and $2,550 for a two-bedroom, compared to $2,501 for a one-bedroom and $3,089 for a two-bedroom in Brooklyn.
Still, we saw how quickly gentrification occurred in Brooklyn, and we could see the same thing beginning to happen in Los Angeles. Rents in our area have gone up in the past year, and it's easy to see how we could be priced out of our new home.
Although we weren't interested in becoming homeowners, we started to think about the value of investing in our new neighborhood.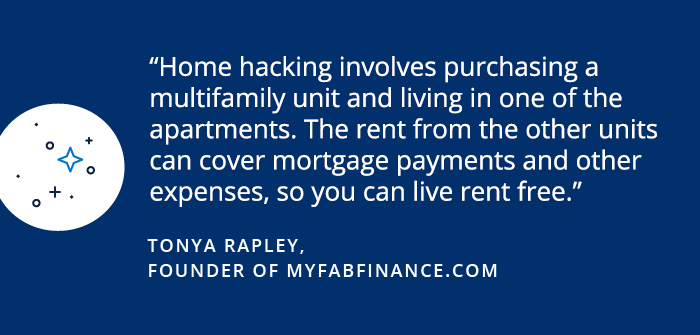 Hacking our first home
Last year, I hosted a homeownership masterclass for My Fab Finance, and learned about home hacking, which involves purchasing a multifamily unit and living in one of the apartments. The rent from the other units can cover mortgage payments and other expenses, so you can live rent free.
I also learned about other programs designed to help first-time homebuyers, like federal, state, and local down payment assistance programs. There are also FHA loans, mortgages insured by the Federal Housing Administration that allow down payments of 3.5 percent for those with credit scores as low as 580. Their primary drawback is that they require private mortgage insurance premiums, which protect lenders if a borrower defaults, but can add a significant amount to the monthly mortgage payment.
Setting a goal
After talking about our options, Khomari and I set a goal: we wanted to buy a multifamily home within two years. In my January savings diary, I committed to our first step: saving $18,000, or $1,500 per month, toward the purchase of our property. Our ultimate goal was to save $50,000, and we planned to ramp up our savings in 2019, after we wiped out our personal debts.
When Khomari's mother passed on, she left us an inheritance that made it possible for us to move up our timeline. We decided that, instead of waiting for two years, we would get our home in September of this year. We will use some of the money that my mother-in-law left us to cover our down payment and other closing costs.
In the meantime, we are working on becoming more attractive borrowers. We're prioritizing debt elimination, using the $1,500 per month that we planned to save towards the house to pay off our credit cards. So far, we have paid off three credit cards totaling approximately $3,800. I've reduced the My Fab Finance credit card debt by $1,000 and we saved an additional $500 in our house savings account.
This process has required frequent conversations and constantly holding one another accountable. The conversations haven't always been easy, but it's been worth it—our finances are reflecting our commitment to our goals.
Tonya Rapley is a Chase News contributor. Her work has appeared Forbes, The Root, Essence, Refinery 29, and Mic, among other media outlets.