Your Money
Saving & Spending
Get out of town ... on the cheap
By
Sarah Netter
Posted: 06/23/16
Updated: 02/13/19
This story is brought to you by Freedom Unlimited. Earn 1.5% cash back with your Freedom Unlimited card. Learn more.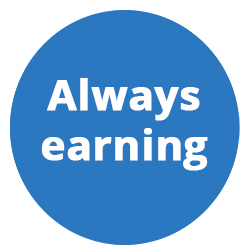 Sunglasses, check.
Sunscreen, check.
If you're part of the 35 percent of Americans who are planning to take a summer vacation this year, you're probably also preparing for a major expense. The average vacation costs nearly $1,400 per person, or about $5,600 for a family of four, according to recent research from the U.S. Bureau of Labor Statistics.
But it doesn't have to be that way.
"It's easy to get into that treat-yourself mentality and go crazy," says Hillary Richard, travel writer and author of the travel blog Life with Luggage. "There are a lot of little things you can do when you're planning—or actually on your vacation—so it won't actually feel like sacrifices."
For example, Richard says you can cut back on breakfast and save hundreds. Pick a hotel with a free breakfast or grab a bagel to eat while people watching on a park bench.
But her number one tip—the one she calls her "ultimate freebie"—is to simply wander around your vacation spot and chat up the locals.
"It costs nothing to take it all in and observe other people," she says. "It's all totally free and it'll give you some great stories for everybody when you get home."
Check out these other tips for saving money at popular American destinations.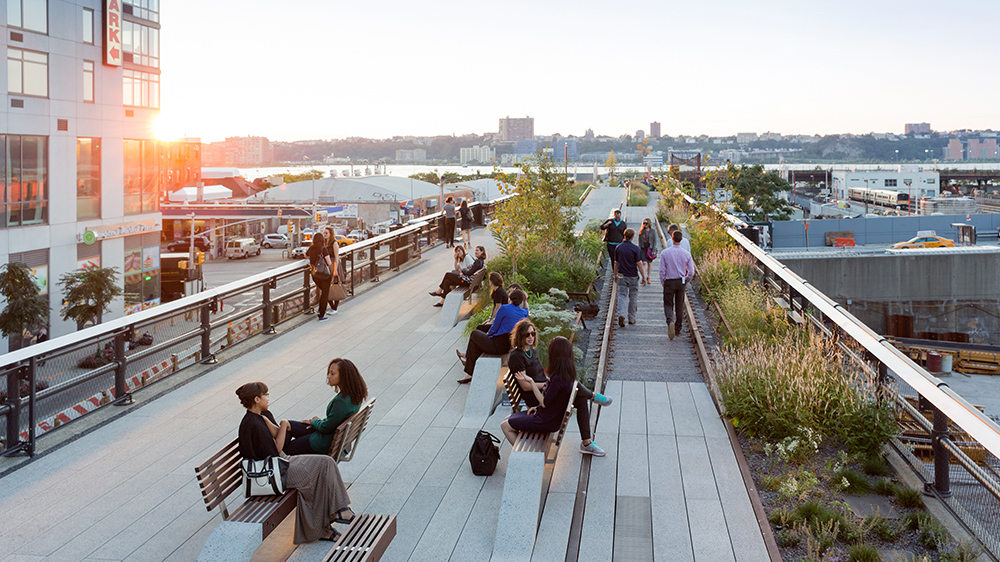 Where to go: New York City
The city has an energy unlike any other, but it can also be pricey if you don't plan ahead.
Visits to each of New York's major landmarks can cost big bucks and eat up much of your vacation time. Instead, consider a boat tour. For around $30, a sightseeing cruise will take you past the Empire State Building, the Freedom Tower and the South Street Seaport. Some boats even stop to spin in front of the Statue of Liberty, giving you a better photo than you'd ever get standing at the base of Lady Liberty.
If your sea legs are wobbly, put on some comfortable shoes and go see the sights for free. Hiking over the Brooklyn Bridge gives you some of the best views of lower Manhattan and an excuse to treat yourself to a slice of New York pizza at the end. In the trendy Chelsea neighborhood, check out the High Line, an abandoned, elevated railway-turned-park that offers views of the Hudson River, lush gardens, and fabulous people watching.
But New York isn't New York without Broadway. Hit up the tickets booth in Times Square to grab same-day or next-day tickets for as much as 50 percent off.
With so little time and so much to do, the subway will become your new best friend. For under $3 per ride, it's a significantly cheaper than a yellow taxi.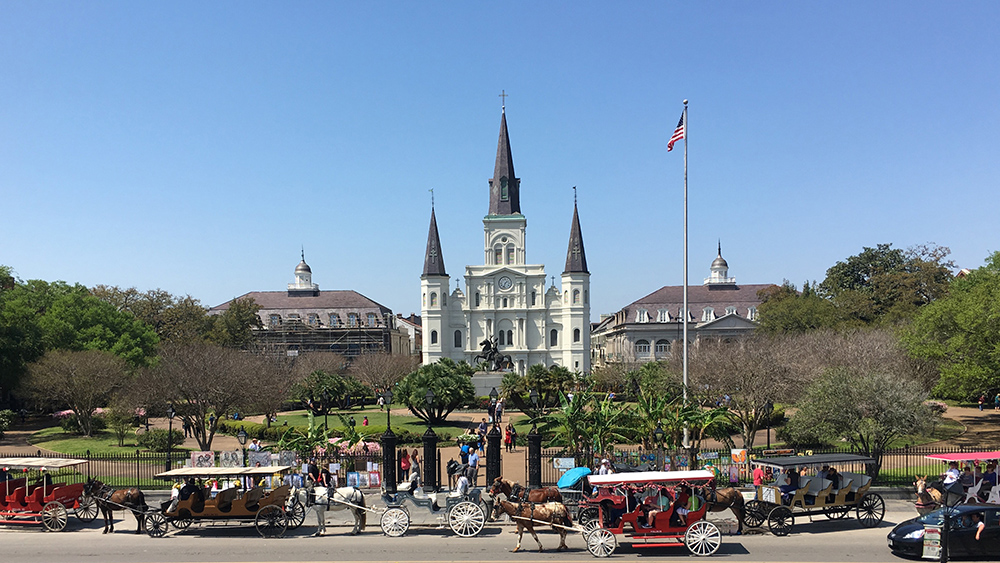 Where to go: New Orleans, La.
The jazz, gumbo, and opulent parties lure more than 9 million people each year to laissez les bon temps rouler, according to a 2014 New Orleans Area Visitor Profile study.
Jazz clubs abound in the Crescent City, but you can listen to authentic, toe-tapping music for free by hanging out in front of St. Louis Cathedral in the French Quarter. Throw a couple of bucks into the donation box and you may get an invite to sit with the band while they play.
Royal Street, Bourbon Street, and along the banks of the Mississippi are also great spots to catch street musicians.
For Nicole Haase, who travels often to New Orleans from her Wisconsin home, the mouth-watering New Orleans cuisine is the city's best attraction.
"There's just so much great food in New Orleans that won't break the bank. And there's so many great neighborhood spots," she said.
Best of all? It's affordable. New Orleans is bursting with great food deals, such as a half-rack of ribs and a side for under $15 or a three-course meal for less than $35.
New Orleans is expansive, so rather than paying for cabs, hop on an open-air street car to branch outside of the French Quarter. For $1.25 each way, you can roll through the Big Easy past the famed above-ground cemeteries or the ornate mansions of St. Charles Avenue.
Mardi Gras is synonymous is with New Orleans, but the city hosts dozens of festivals throughout the year and many of them are free. Late May brings music and traditional New Orleans food to the Bayou Boogaloo along Bayou St. John. And in June, get your dance on at the Louisiana Cajun Zydeco Festival, which highlights the unique music of southern Louisiana.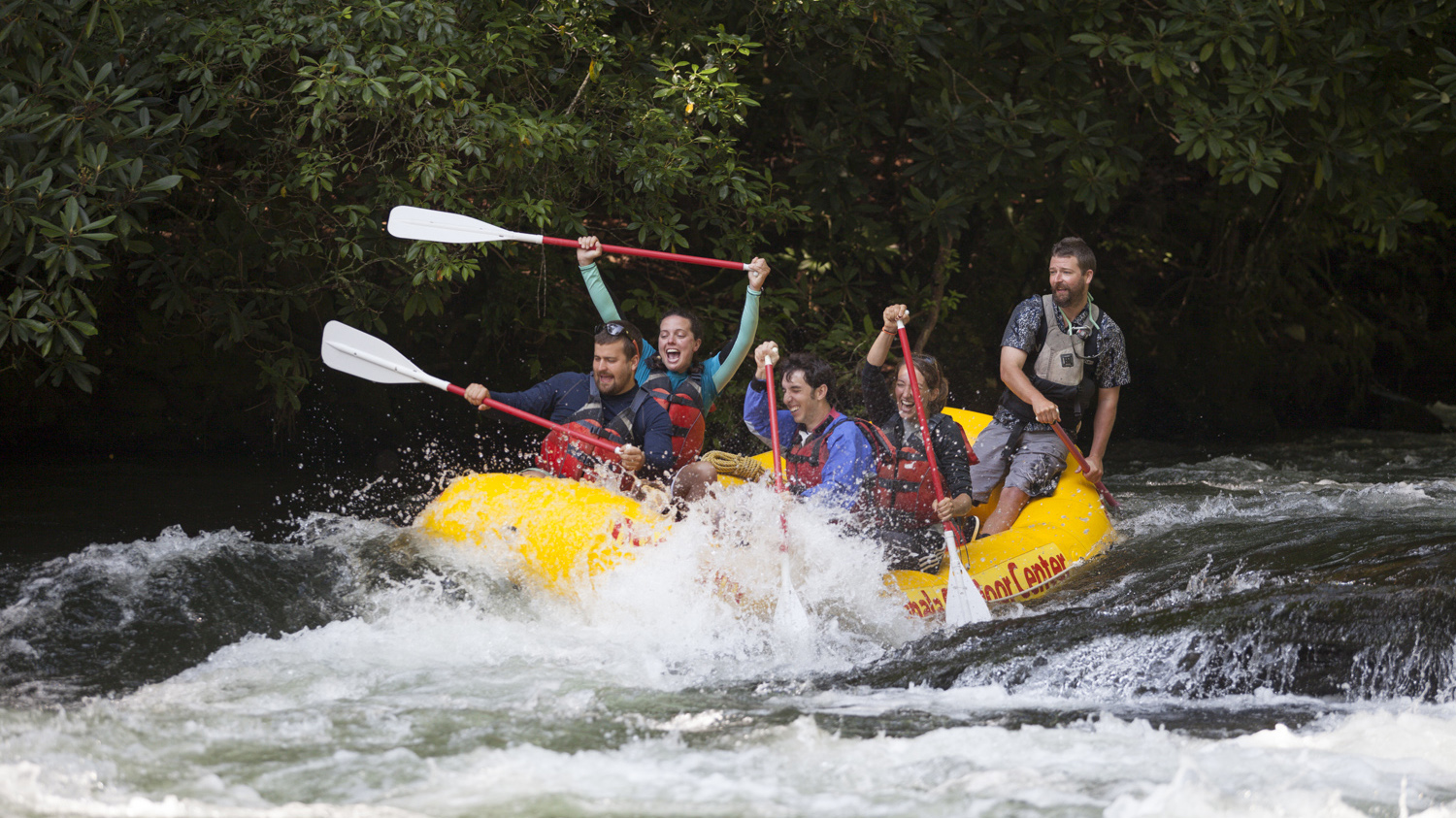 Where to go: Asheville, N.C.
This burgeoning outdoor paradise is quickly becoming a major destination for outdoorsy types and families alike. This mountain retreat is known for its outdoor sports and booms with trendy restaurants and breweries.
From rafting or tubing down the French Broad River to ziplining across the treetop canopy with breathtaking 360-degree views of the Smoky Mountains, the Nantahala Outdoor Center offers a variety of day packages and discounts for those seeking adventure.
And since you're in the mountains, there's nothing cheaper than hiking — Asheville is home to several waterfalls that are a quick hike away.
Amanda Waltemyer and her husband routinely pack up their two young children and drive to Asheville from their Atlanta, Ga. home for a weekend getaway.
"In order to make these trips more frequently, we have approached the vacation with the mentality of saving in certain areas so we can enjoy others that feed our soul," she said.
"The last trip we took to Asheville, we decided to make it a family camping adventure. We went camping instead of booking a hotel, which saved us a lot of money," she said, adding that they paid just $40 a night. "We were able to hike the trails, go fishing and truly share a moment as a family."
For a step back in time, head to neighboring Brevard, N.C., where you can take a trip down memory lane with old-school toy stores and soda shops.
When you make time to explore, there's no shortage of ways to enjoy yourself on the cheap.
Sarah Netter is a writer and TV producer whose work has appeared in The New York Times, The Washington Post and ABC News. She lives in New Orleans with her young son and her neurotic Italian Greyhounds. Photo Credits: Iwan_Baan, Sarah Netter, and Nantahala Outdoor Center