Your Money
Real Estate
How the housing market has recovered, in 6 charts
By
Brian O'Connor
Posted: 06/23/16
Updated: 06/27/18
The truth is that money can be difficult to talk about and many financial issues are complicated to tackle. That's why Chase and Vox Creative created the Five Essentials series, found here and distributed through the Vox Media Network, to explore financial fitness issues that are relevant to you. We're breaking it down to what's really essential to know about a topic. This month, we're taking a look at home buying and mortgages.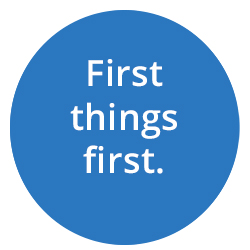 With home prices creeping back to near pre-recession levels, the housing market is well into recovery mode. For it to get there, it has needed a lot of factors to click into place: the pool of buyers had to grow, average credit scores needed to rise, and consumer confidence needed to increase. Homeowners are increasingly optimistic about the values of their homes, with 66 percent saying they believe the value of their home will increase over the next years, according to a JPMorgan Chase survey. Here's a look at how the housing market is bouncing back.
1. In 2015, the number of home sales was highest it had been in nine years.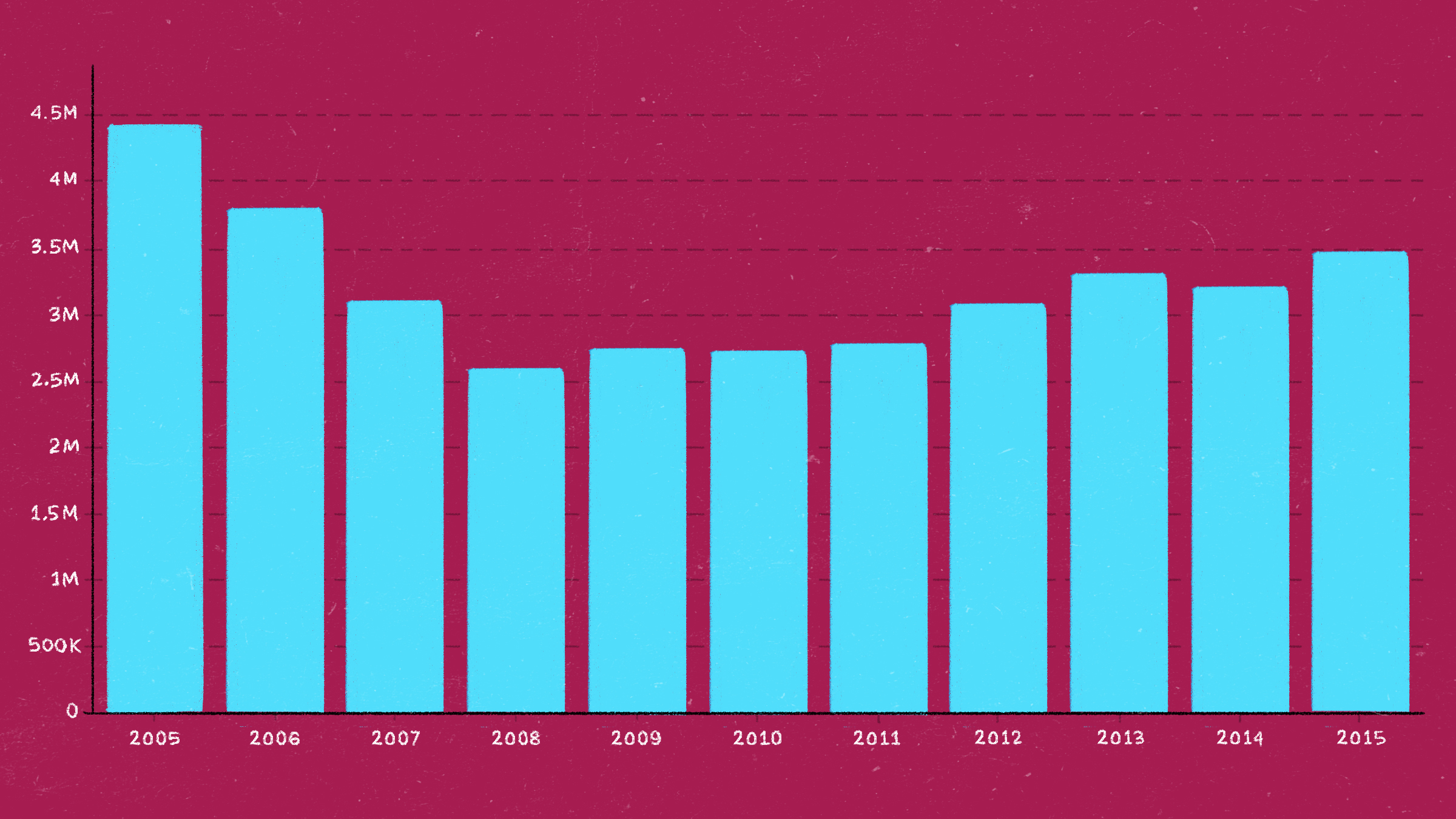 We're not back to pre-recession highs. But more homes were sold last year than in any year since 2006. That's great news.
Source: RealtyTrac Data
2. That's because mortgage rates have stayed low.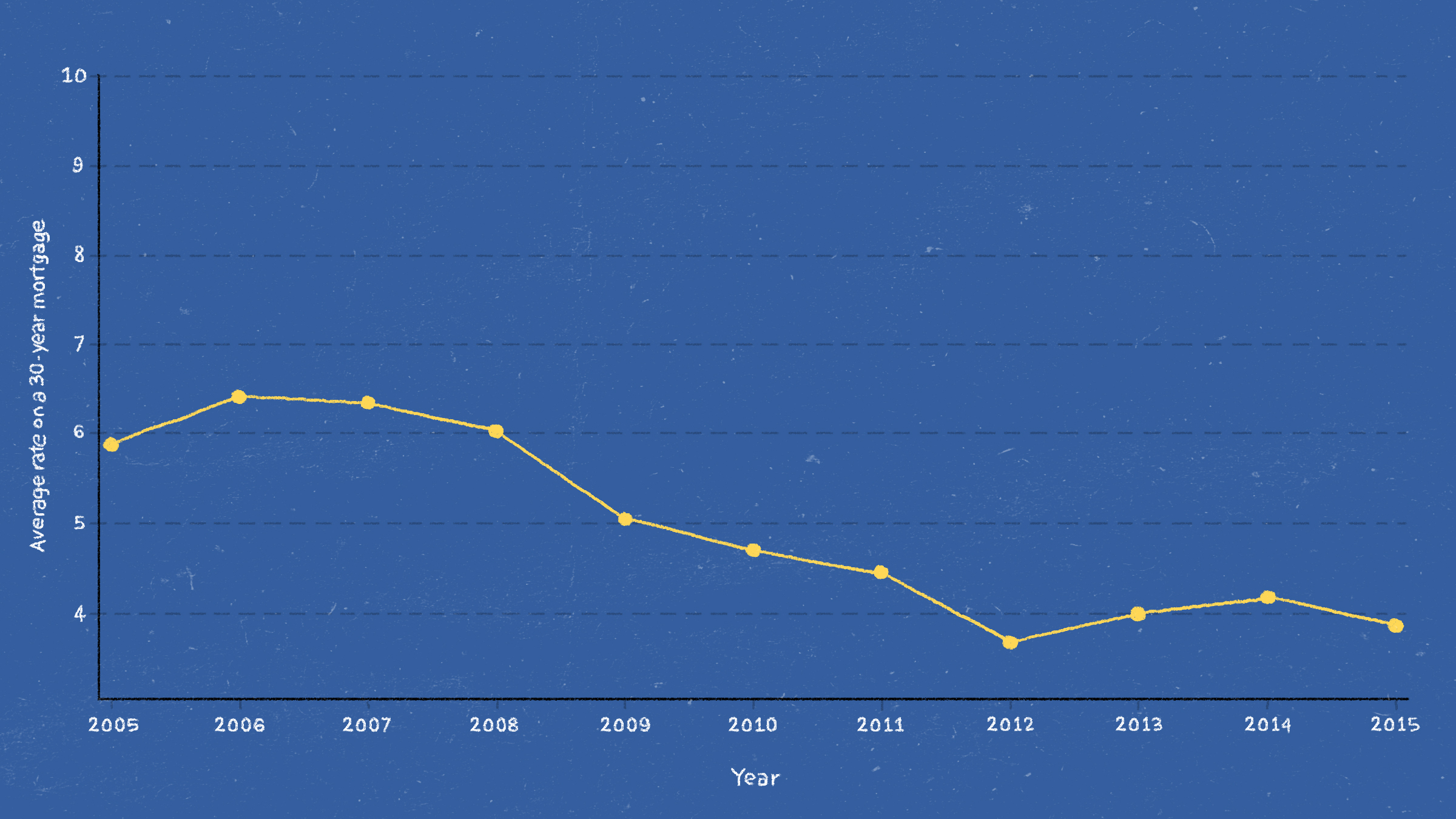 The cost to borrow money has been hovering near all-time lows for more than four years. When mortgages are more affordable, more people buy.
Source: Freddie Mac
3. As of 2015, home prices have returned to near their historical highs.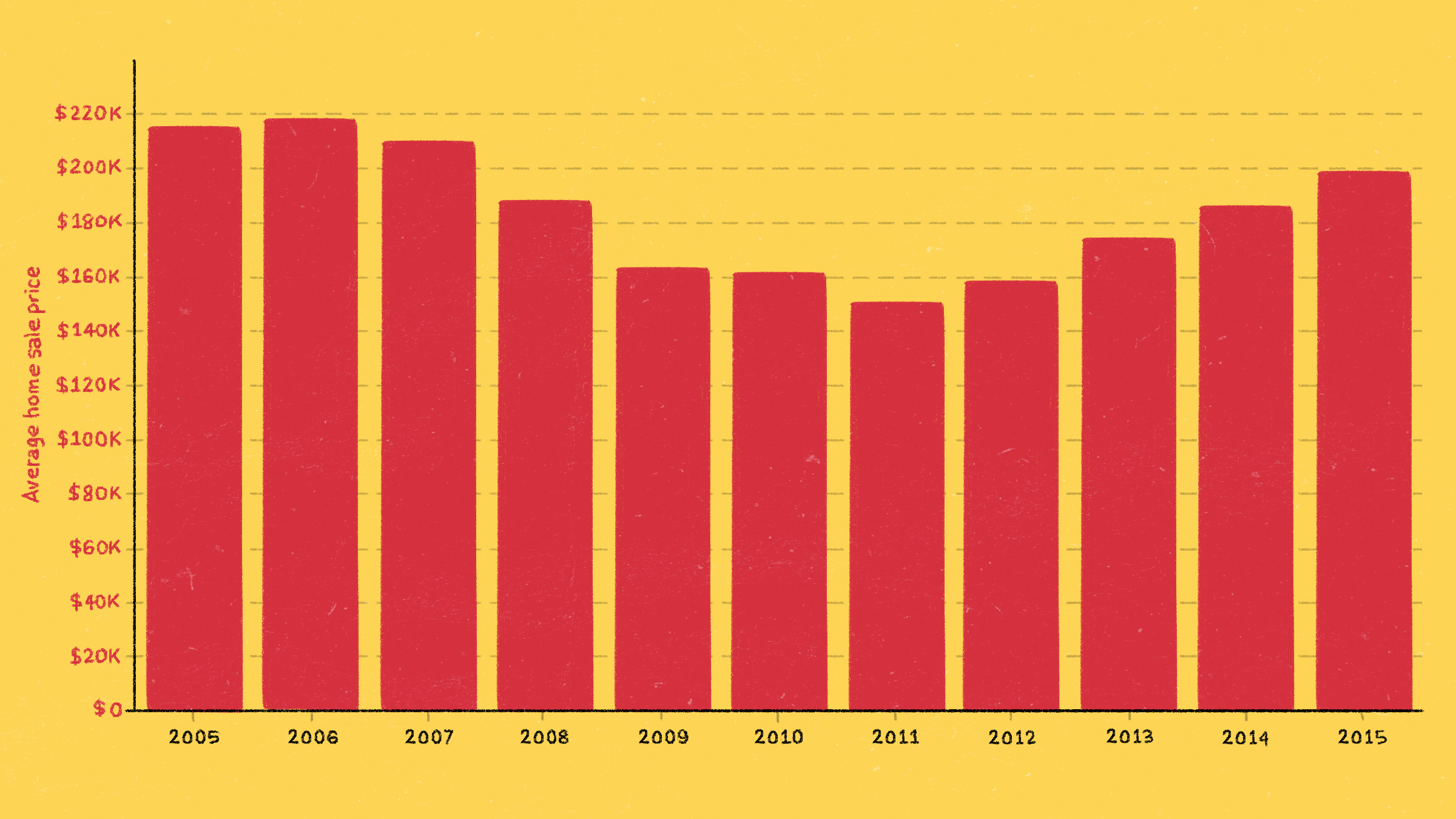 With more people buying, the law of supply and demand puts upward pressure on housing prices. Prices aren't back to their record highs, but they're the highest they've been since 2007.
Source: RealtyTrac Data
4. The average credit score of those buying homes has increased.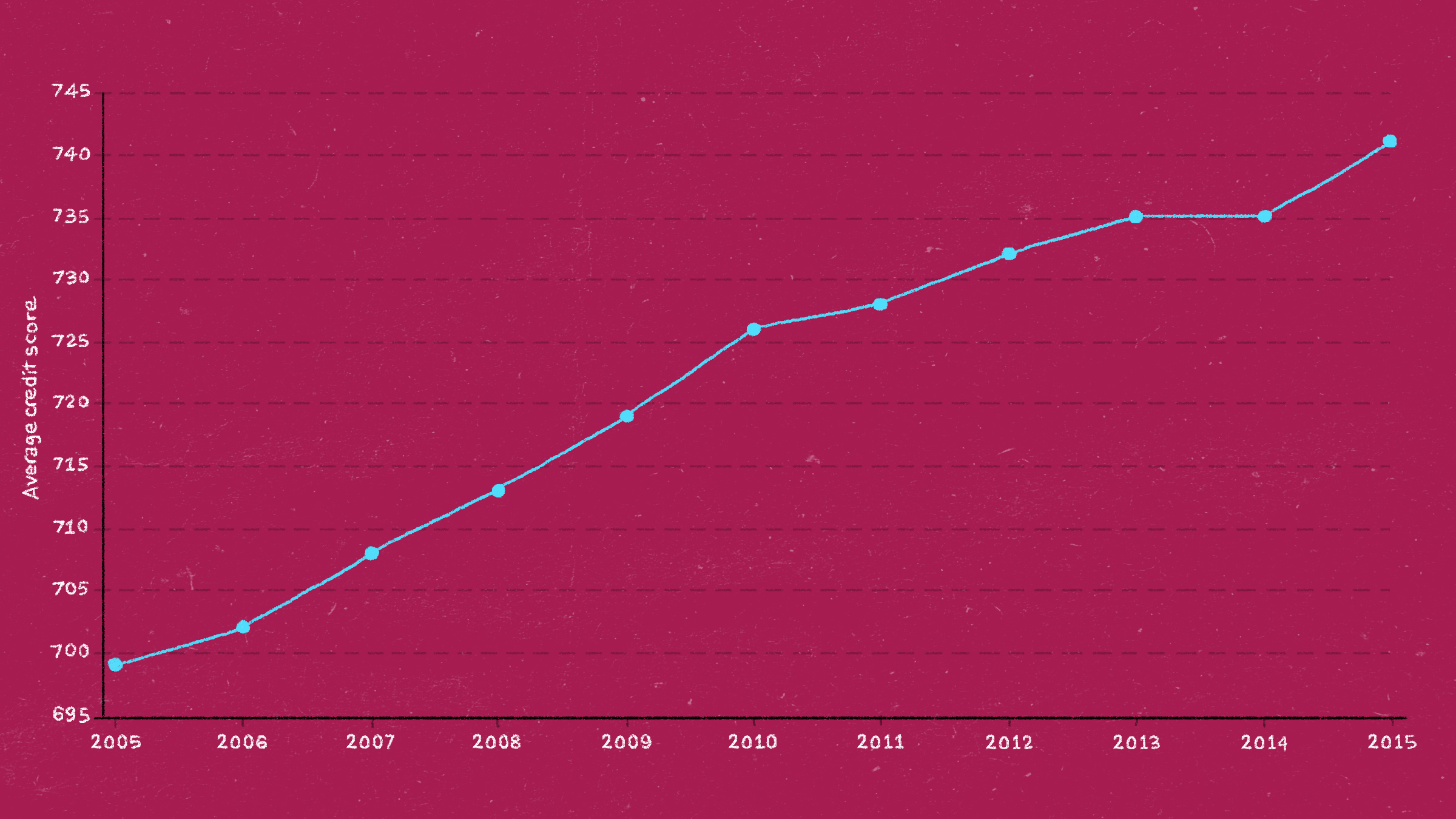 With more buyers back in the market, an immediate concern is whether lending standards have again become too lenient? Not this time, it seems. The average credit score of home buyers has increased since the recession. So, even though the pool of buyers has increased, it's still constrained by buyers who are credit-worthy.
Source: CoreLogic and The Urban Institute
5. And, as the housing marketing is normalizing, there are fewer cash-only buyers.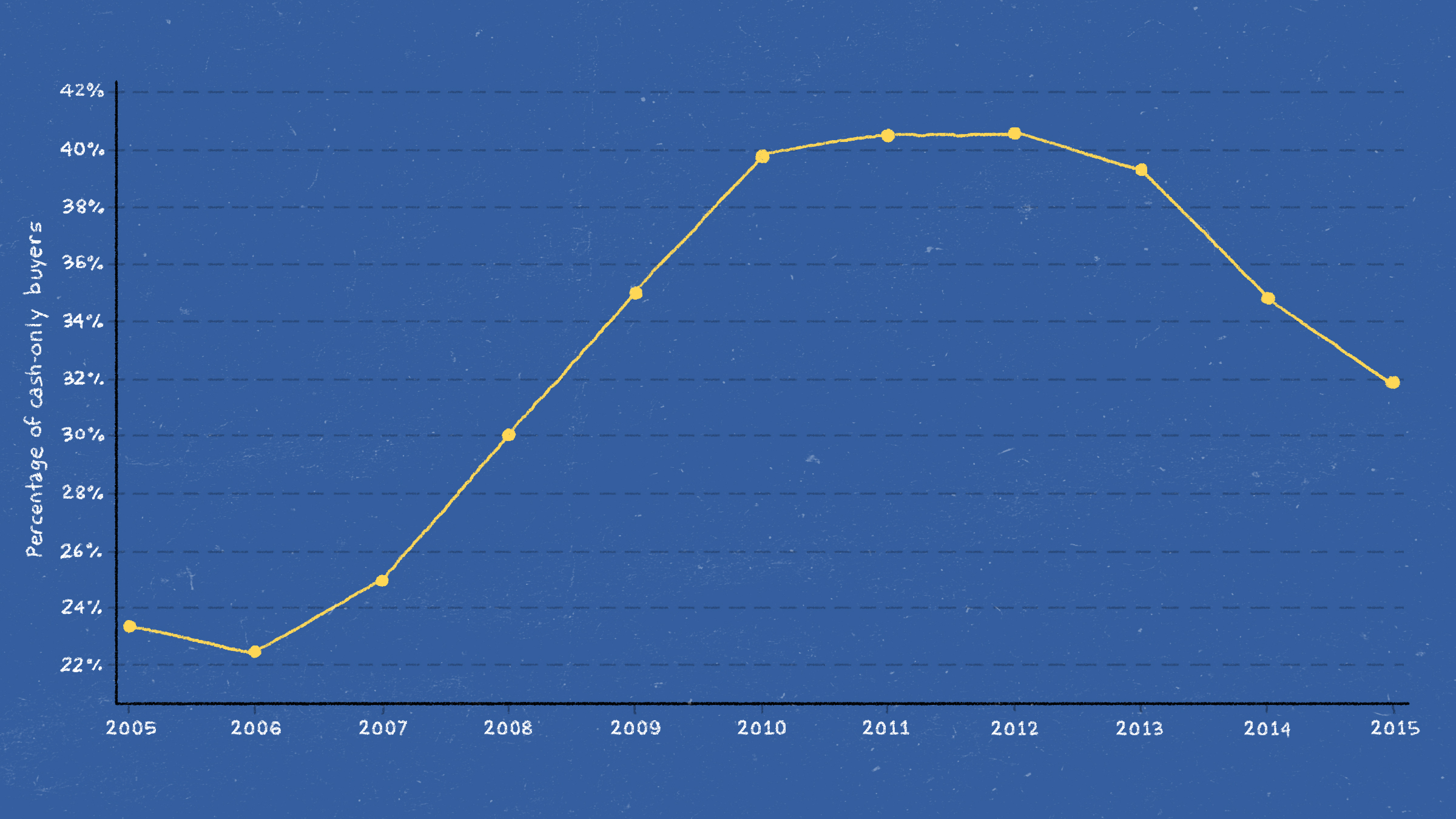 After the crash, those who were most able to buy homes were cash-only investors, who jump-started the housing recovery in 2011 and 2012. But cash-only investors are starting to be elbowed out by traditional home buyers; an indication that the market has opened back up, and the pool of buyers is increasing.
Source: RealtyTrac Data
6. The best part: foreclosure filings have gone down.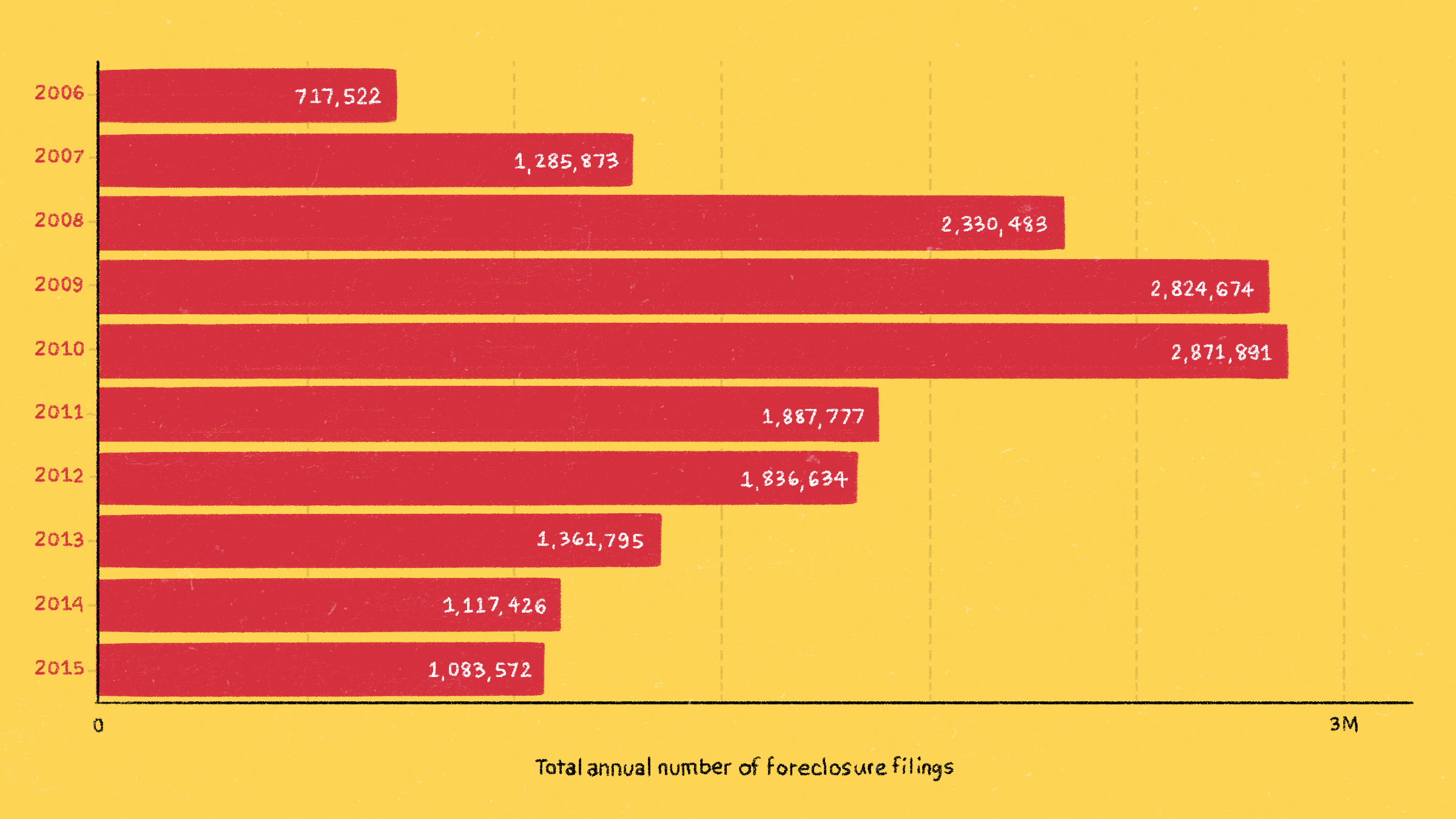 With the borrowers' credit scores increasing, loans originating since 2010 have been performing well. The low foreclosure rates indicate that these new buyers are keeping up with their payments. Foreclosure filings are at a nine year low, according to RealtyTrac. Loans with delinquencies have also fallen significantly: The Federal Reserve reports an average of 5.64 percent of residential loans were delinquent in 2015, compared to an average of 10.83 percent of loans in 2010.
Source: RealtyTrac Data
Brian O'Connor is an editor and writer in New York who writes about business and brands.