Community
Developing Global & Local Communities
In Brownsville, One Big Man Made a Big Difference
"Godfather" to a Community in Need
By
Glynnis MacNicol
Posted: 06/26/15
Updated: 10/19/18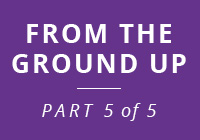 This is one in a series of articles and videos about the revitalization of Brownsville.
Thomas Wolfe famously wrote that you can't go home again.
Had he met Greg Jackson or the many people Jackson inspired, he may have reconsidered.
Jackson, who was known locally as "Jocko" and unofficially as the "Mayor of Brownsville," was a towering figure in that Brooklyn neighborhood, right up until his sudden death from a heart attack in May 2012.
Born and raised in the Brownsville housing projects, Jackson oversaw the running of the local recreation center for many years. He once told the New York Times, "If you can grow up and survive in Brownsville, you can do it anywhere in the world.''
Jackson did more than survive, living the sort of life that is often the stuff of movies. After launching a local basketball league that was open to all, regardless of talent, he went on to play basketball at the college level. He was drafted by the New York Knicks in 1974 and also played with the Phoenix Suns that same season.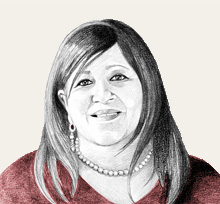 Returning Home to Lead a Community
After leaving professional basketball, he returned to Brownsville. Residents say his belief in the neighborhood and its possibilities drove Jackson for the next three and a half decades. He oversaw the recreation center, turning it into a safe space for young people, and mentored many of them.
"He was a godfather to all in the community," says Maygen Moore, a program director at the nonprofit group Community Solutions. "He would often pick kids up in his car, or borrow a van, and take them to the Brownsville recreation center."
"I don't believe in telling [young people] to move out of the neighborhood," Jackson told the New York Times in 1998, "because to build a strong neighborhood, you have to have dedication, people with strong skills."
Jackson's legacy looms large in Brownsville, where many local programs are run by people who grew up in the neighborhood and came back to reinvest their time and education in its future.
Erica Mateo, the director of the Community Justice Center in Brownsville, grew up in one of the public housing projects, where her family still resides, and returned after completing her college degree to work with the youth here. Quardean Lewis-Allen, a Harvard graduate who returned to launch the Made in Brownsville project, showed up at the Community Solutions offices three days after Jackson's sudden passing. He says he felt a sense of continuity between Jackson's goals and his own.
A Memorial With a Mission
That legacy is now getting a new home. The Greg Jackson Center for Brownsville on Rockaway Avenue opened its doors in early March and promises to be a new community focal point for the neighborhood – much as Jackson was himself.
According to Moore, one of Jackson's visions for the building, which was formerly a mental health and drug abuse clinic, was to make it a center of the community.
"The Brownsville Partnership and Community Solutions took on that inspiration from Greg and it became part of our mission and vision for Brownsville," says Moore. "We felt that if we had a more visible, more physical long-term presence in Brownsville we'd be able to serve the community that much better."
The new building houses a number of community organizations. Community Solutions is currently raising money to support phase two of the project, which will involve converting the main floor, and the adjacent parking lot, into a community space. What that space will look like precisely is still up for debate and will depend heavily on what the neighborhood wants.
"We want the community to really feel that the building belongs to them and ensure they are intimately involved in the design process," says Moore.
Which seems entirely in keeping with the philosophy of the man whose name it bears.
"People feel so joyful to see this building is named after him; [it's] a real tangible testament to his life. The community is so excited to have the Greg Jackson Center for Brownsville. It feels good."
View all five parts in this series:
Illustration by Alexandra Compain-Tissier | Glynnis MacNicol is a journalist based in Brooklyn, N.Y., whose work has appeared in Forbes, the New York Daily News, Marie Claire, The Daily Beast and other publications. She has been an editor at Business Insider, Mediaite and The Huffington Post and is a co-founder of TheLi.st.