Community
Developing Global & Local Communities
Brownsville Program Helps Residents Become Entrepreneurs
Starting With a Cafe Run By 3 Sisters, Foundation Will Back Startups
By
Glynnis MacNicol
Posted: 06/26/15
Updated: 10/19/18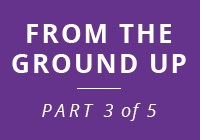 This is one in a series of articles and videos about the revitalization of Brownsville.
Some say the biggest changes in Brooklyn in recent years are the wave of gentrification that has swept the borough and the arrival of a Silicon Valley-style entrepreneurial culture. The first has brought with it both new business opportunities and skyrocketing rents; the second has revitalized neighborhoods like Dumbo, where major startups such as Etsy have their offices, and put Brooklyn on the map as its own destination outside the shadow of Manhattan.
But Brooklyn's Brownsville neighborhood, with a long history of high poverty and crime rates, has seen little of either. The Dream Big Foundation is hoping an entrepreneurial focus will help the neighborhood improve and maintain control over its future.
Launched by Robert LoCascio, founder and CEO of LivePerson, shortly after the September 11 attacks, the foundation focused for many years on supporting families around Thanksgiving and the holidays. It delivered boxed dinners to tens of thousands of families throughout the five boroughs of New York City.
LoCascio set out to shift the foundation's attention to a combination of entrepreneurship and supporting people in underserved areas. In the summer of 2014 he began talking with Pernell Brice, now the director of entrepreneurial programs at Dream Big, about where they could direct their efforts.
"LoCascio wanted to know which areas he should potentially focus on," says Brice, "and I told him Brownsville. One, because it's a smaller area compared to, for example, Bedford Stuyvesant or Harlem. Two, there's a lot of need compared to some of these other places, which are already going through the gentrification process or already gentrified."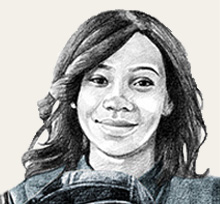 Leading Change Before it Happens
Getting in early is key, according to Brice, so that the programs can empower residents as changes happen around them.
"We really want to help people be an equal player in the gentrification process," Brice says. "Eventually it's going to come to Brownsville the way it's come to other parts of Brooklyn, and Rob wants to be sure that people are able to have a footing in their own neighborhoods by opening up their own businesses, so that when the revitalization hits their area, they're already in place."
That revitalization has been slower to arrive in Brownsville than some other parts of Brooklyn, in part because the very high concentration of public housing slows the kind of home conversion that often comes with gentrification. The Dream Big Foundation says it aims to take advantage of the slower pace, using the time to provide local residents the tools they need to develop their own neighborhood.
First up is a combination café and business incubator called 3 Black Cats, run by Diana, Ionna and Melissa Jimenez, three sisters who grew up in Brownsville. It's slated to open this summer on Belmont Avenue. Brice said that Dream Big decided to start with the Jimenez sisters "not just because of their product, but also because they have a strong following in Brownsville."
A Startup That Will Boost Other Startups
The café will include space in the back to host a program for entrepreneurs. Brice describes it as "a co-working space where five or six of the entrepreneurs we select for our program will be able to work, whether it's during the day or after work, as some in the group have full-time jobs." They will also provide training, video classes and space for those involved to meet with mentors, says Brice.
The mentorship element is key. "All of our entrepreneurs will be paired with mentors from within our network," Brice says. "In addition to the training and mentoring, we will be providing funding for the people to get their businesses off the ground."
Like the Jimenez sisters, the entrepreneurs accepted into the program will be required to be from Brownsville and to have plans to open a business there. After filling out an application on Dream Big's website, Brice says, they will be asked to come before the committee and "have a little pitch competition, kind of like a mini Shark Tank."
Beyond entrepreneurs, the café also plans to host poetry readings and music, along with other events.
"We believe the coffee shop will be a transformative place," says Brice, "not just for the entrepreneurs, but to socialize. We hope to really stimulate the community. We heard from the community that that's what they wanted, and we believe that Brownsville deserves it."
View all five parts in this series:
Illustration by Alexandra Compain-Tissier | Glynnis MacNicol is a journalist based in Brooklyn, N.Y., whose work has appeared in Forbes, the New York Daily News, Marie Claire, The Daily Beast and other publications. She has been an editor at Business Insider, Mediaite and The Huffington Post and is a cofounder of TheLi.st.