Community
Developing Global & Local Communities
Rethinking the Justice System for Young People and Revitalizing a Community
Brownsville Project Brings the Accused Before Neighborhood Youth Panels
By
Glynnis MacNicol
Posted: 06/26/15
Updated: 12/04/17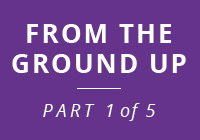 This is one in a series of articles and videos about the revitalization of Brownsville.
"We have a small staff and a lot of big ideas."
So says Erica Mateo, director of community initiatives at the Brownsville Community Justice Center, after 30 minutes of listing all the programs the organization is running.
The staff is small – just 21 people – and the ideas, just like the problems those ideas seek to address, are enormous. Brownsville, located in eastern Brooklyn, is only a bit more than one square mile. But thanks to the high volume of public housing, it has a population of nearly 60,000. It also has one of the highest violent crime rates in the city.
It is, according to Mateo, "a small, big place."
A primary mandate of the Justice Center, she says, is to help residents take more responsibility for the neighborhood and play a role in determining its future.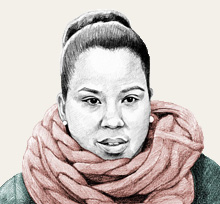 Mateo, 28, is a living example of what she hopes to create on a large scale. She returned to her native Brownsville after college, planning to give the area's young people tools that would help them direct their own lives.
She joined the Justice Center shortly after it opened four years ago and helped launch the youth court program, which has two goals: To divert young people away from the county courts so they can instead be judged by a jury of their peers, literally, while training those peers to be community advocates who can talk about the harm certain actions can cause.
"It's not about guilt or innocence," says Mateo. "It's about responsibility. We want to create a response by the court that's more community-centric, and make it so the community can be more involved in what's happening in the court system, and in the response to crime and safety in their neighborhood."
The youth court is modeled on the successful 15-year-old Red Hook Brooklyn Community Justice Center, and there is a plan for the neighborhood to get a fully functioning courthouse that could serve many more people.
The Brownsville center also houses other programs, including one that matches young people with entrepreneurs who help them explore their interests and develop new ideas. The programs are enormously popular with the local residents, and on any given day there might be up to three programs running. "Our 4pm to 7pm hour is insane," says Mateo.
In addition to this, the organization also launched a federally funded anti-violence program to address what Mateo calls "one of the biggest issues" in Brownsville, gun and gang violence.
Sparking Revitalization
But the program nearest to Mateo's heart is the Justice Center's newest endeavor, which launched last April: the Belmont Revitalization Project.
Belmont Avenue is only four blocks long and runs between Rockaway Avenue and Mother Gaston Boulevard, the main arteries in the neighborhood. Once upon a time it was a bustling thoroughfare, says Mateo. "Back in the day, you'd buy your clothes on Pitkin Avenue, and on Belmont you'd get them tailored. It used to be to Brooklyn what Essex Market is to Manhattan." But, says Mateo, " it's no longer that."
Mateo grew up in the towering public housing projects that abut Belmont and recalls fondly that as children she and her friends would run through Belmont because it was bustling. "We'd play hide and seek in the clothing racks and you'd go back and forth to the park and get lost in the parking lot behind it," she says. "It's not that anymore. Now it's a corridor where a lot of things happen that shouldn't happen. It's dark … It's not a safe place, and a lot of stores are vacant. It could use some help."
Mateo says that help may come in the form of pedestrian traffic: The more feet, the more eyes, and the more eyes, the better. Those eyes could also boost local retailers: "More people walking the corridor see more of what the businesses have for sale," she says.
"We come to this work from a public safety point of view, hoping that if you improve public safety, everything else starts to roll, and if you spark revitalization, something else comes in."
Service-Oriented Inspiration
The Justice Center has a number of projects in the works that focus on the three cul-de-sacs off Belmont that run into the public housing buildings. They've already received permission from city officials to turn one into a pedestrian plaza, where they plan to paint a mural and hope to host cultural events and markets. They're also working with a city planner to create a garden.
"We're trying to build on the nostalgia and history of the place, its location, the intimacy of the spot."
"We have zero budget for it – literally" says Mateo. "But I went to the staff and said 'We need to focus on Belmont. I know we don't have any budget and we're already overworked. But we have to do this.' And the whole team was on board. We all felt we should be here."
They were not the only ones. When the Justice Center called for a service day last April to clean up Belmont, 150 people showed up. "It was a great day and something I'm most proud of – just to get people out there and giving back," says Mateo.
"We are trying to create signifiers of investment to show that someone cares. That's the place where the Justice Center thrives – in those places where no one wants to invest unless they can see evidence their investment is worth it. It's a Catch-22. We're saying we'll put in the initial investment to see if it works. We'll be the daring ones. And if it works, will you help?"
View all five parts in this series:
Illustration: Alexandra Compain-Tissier | Glynnis MacNicol is a journalist based in Brooklyn, N.Y., whose work has appeared in Forbes, the New York Daily News, Marie Claire, The Daily Beast and other publications. She has been an editor at Business Insider, Mediaite and The Huffington Post and is a cofounder of TheLi.st.