Your Life
Discover New Destinations
Destination: Montauk
Check out these Sapphire Six spots on your next adventure.
By
Rebecca Dalzell
Posted: 06/21/17
Updated: 05/23/19
We know our Chase Sapphire Reserve cardmembers are pretty savvy when it comes to knowing great places to grab a bite, have some fun, or enjoy a drink…or two. So we took a cue from where our Sapphire Reserve cardmembers visit to develop our Sapphire Six Lists. The best part? You earn triple points when you use your Sapphire Reserve card on travel and dining. Check, please!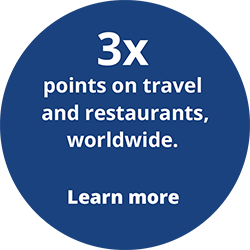 In Montauk, N.Y., at the tip of Long Island's south fork, what was once a quiet fishing village is now a thriving beach town, luring vacationers with its small-town charm, Ditch Plains beaches and relaxed vibe.
Where should you go while you're there? Here are six to add to your list:
The Surf Lodge
The Surf Lodge made waves when it first opened in 2008, bringing late-night revelers to a former motel on Fort Pond. Nearly a decade later, it remains a go-to destination for live music, art shows, and sunset cocktails around the fire pit.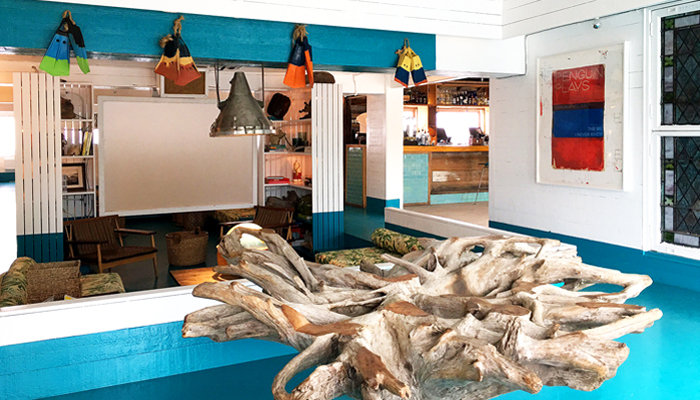 In a recent redesign, decorator Fiona Byrne gave the 20 guest rooms a bright, minimalist look, with hanging chairs and Gray Malin photographs, as well as offbeat touches such as pineapple wallpaper. Some with hammocks, and all have luxurious linens and private decks with water views.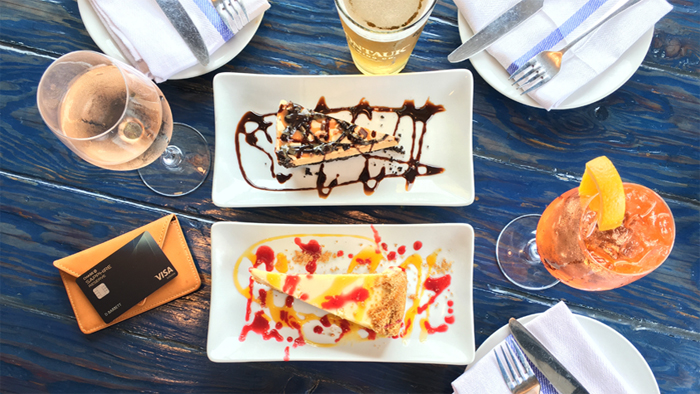 Navy Beach
Navy Beach has an awesome summer setup: a secluded location, tables right on the sand, and excellent seafood. That makes it rather crowded, but who cares? It makes for good people watching.
Savor a local IPA while you wait for a table and wiggle your toes in Fort Pond Bay; kids can run around the 200-foot private beach. Once seated, sink your teeth into lemongrass-scented Hamachi ceviche or crab cake with pickled corn succotash, best with a side of parmesan fries.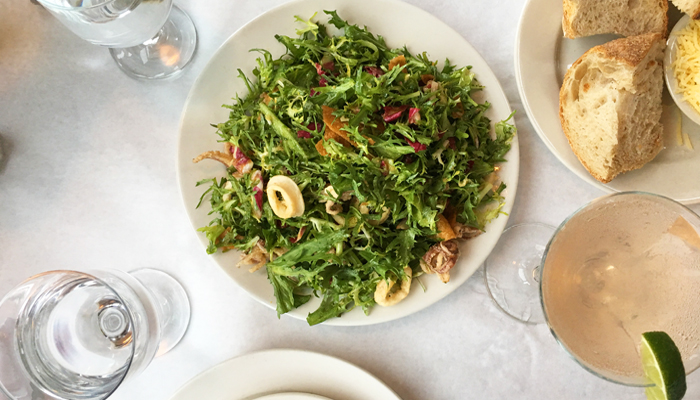 Harvest on Fort Pond
Poised behind reeds at the water's edge, Harvest on Fort Pond is a serene place to pass long summer evenings. Visitors sit in a glassed-in dining room or on the patio, where tables nestle among foxgloves and lavender, and linger over spectacular sunset views. But it's the food that has kept Harvest on Fort Pond in business for over 20 years.
Chef Jake Williams plucks tomatoes and greens from the kitchen garden for Mediterranean dishes such as calamari salad, grilled pizza, and seafood bruschetta. His large portions are meant to be shared, so meals here feel like a Provencal dinner party, refined but relaxed.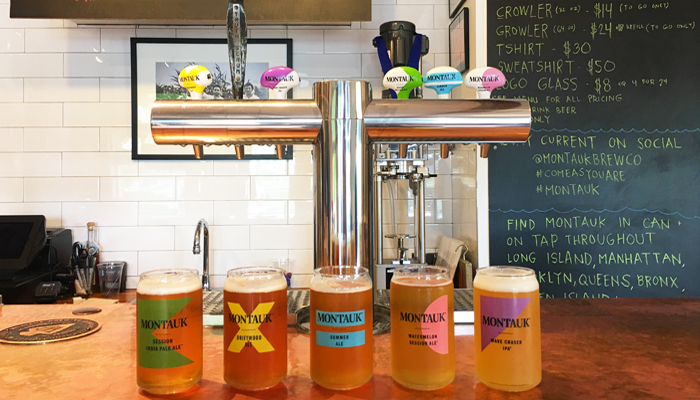 Montauk Brewing Company
Montauk Brewing Company's three founders—Vaughan Cutillo, Eric Moss, and Joseph Sullivan—grew up together on the East End and started making beer for friends after college. In 2012, they put their savings into a brewery, which now sells some 30,000 barrels a year. "We've seen some changes over the years, but that happens everywhere," Cutillo says, adding: "We've seen a lot of our success because the community has embraced us. We're from this place - true locals - and having that support has been incredible."
Its six standards are served at many nearby restaurants, but to get a true flavor for the laid-back company, visit its red clapboard taproom, which once housed Cutillo's father's woodworking shop. Kick back at the pine bar or outdoor picnic tables, where you can try a special stout or double IPA and meet the brewery's unofficial mascot: Cutillo's English golden retriever, Sky.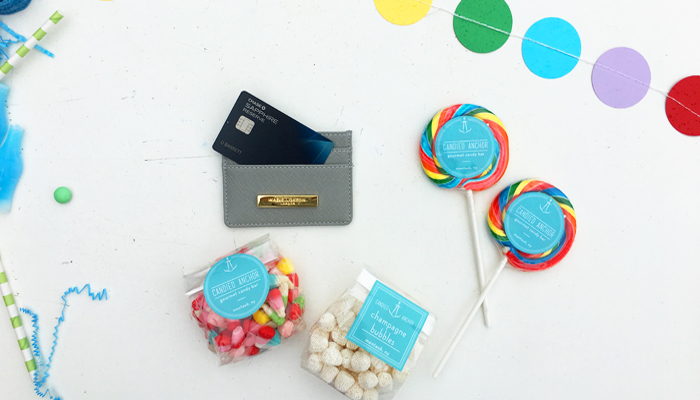 Candied Anchor
Gummy whales, goat's milk caramels, and vegan chocolates are among the hundreds of gourmet treats at Candied Anchor, a 1950s-style sweets shop on Main Street. Jillian Rennar opened the tiny store in 2014 and stocks hard-to-find international brands as well as hometown specialties such as Dawn's Delights marshmallows. Party supplies and textiles round out the colorful selection.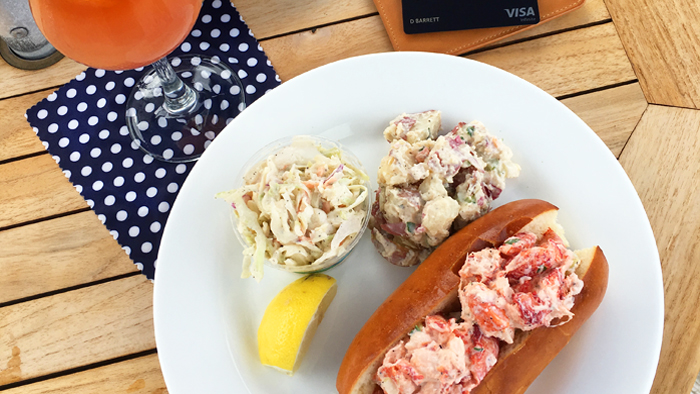 Gosman's Dock Restaurant
Gosman's has been Montauk's go-to spot for fried fish and clam chowder for 60 years. In a prime location at the mouth of Lake Montauk, it's evolved into a 14-acre compounds that includes a fish market and tourist shop.
Still, the sprawling restaurant remains the real draw. Snag an outdoor table for a view of the harbor, then choose from the exhaustive list of coastal classics such as clams casino, lobster bisque, and shrimp linguine. Enjoy this historic favorite while you can: the Gosman Family has listed the property for sale.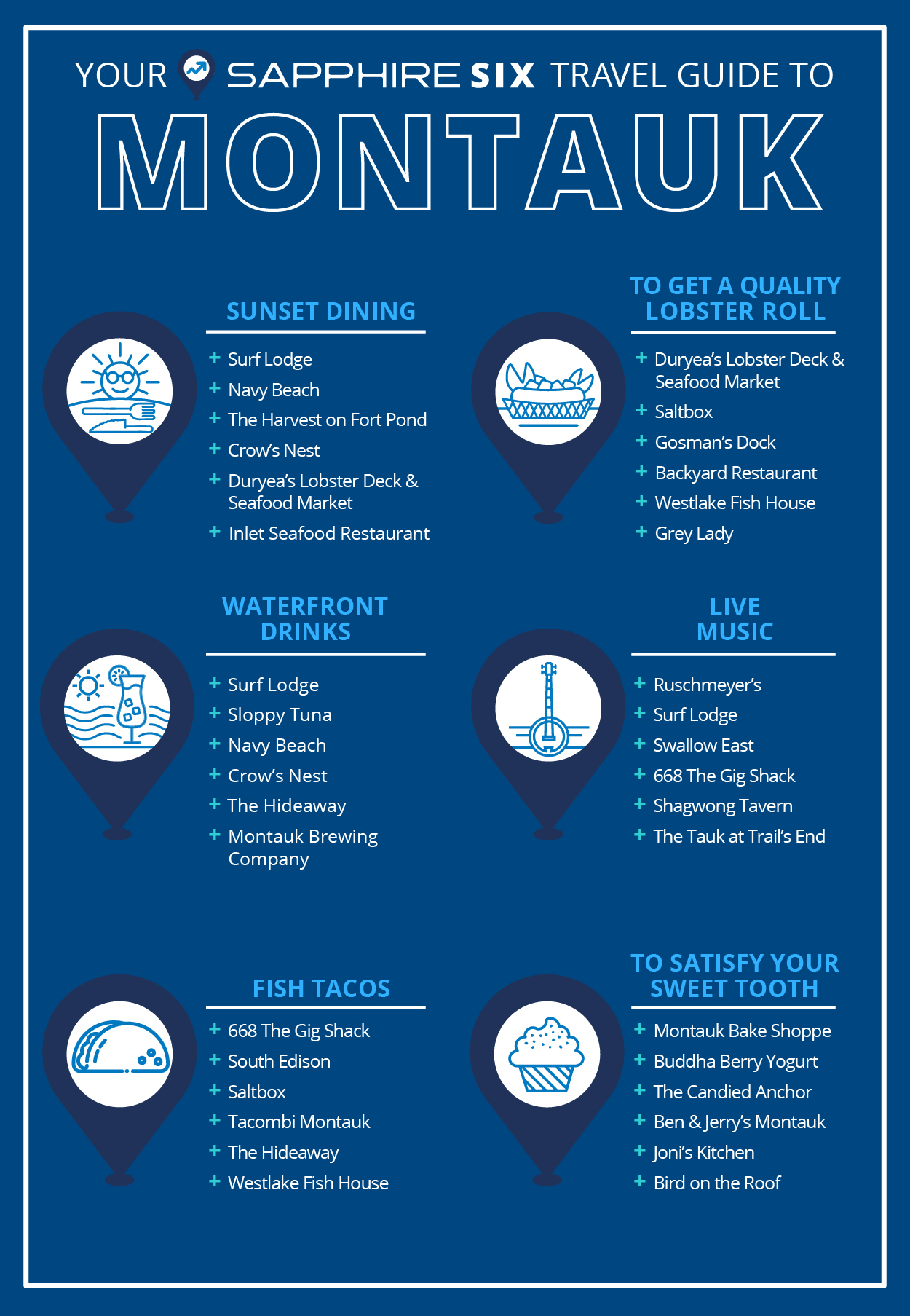 A quick note on methodology:
So how did we come up with the Sapphire Six? By pairing anonymous Sapphire Reserve cardmember spend data with feedback shared on social media, we were able to determine the most popular restaurants by unique visitors and category.
Inclusion on the Sapphire Six is not an indication of an affiliation or endorsement by JPMorgan Chase. The words or symbols used to identify the source of goods and services of a third party may be the trademarks of their respective owners.
Rebecca Dalzell is a Chase News contributor. She has written about history, travel and other topics for The Washington Post, New York magazine, Travel + Leisure, and Time Out, among other publications.