Your Money
Celebrate Life Moments
HGTV stars share dream home tips
By
Pauline Millard
Posted: 06/28/17
Updated: 11/10/17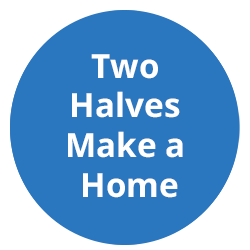 Chase teamed up with celebrity home buying and renovation experts—Jonathan and Drew Scott HGTV's hit show "Property Brothers"—to offer insights about what to look for in a house, and how to ultimately make it your forever home.
Here are some edited and condensed excerpts:
Q: | When did you start renovating houses? What gave you the idea to start flipping houses?
Drew: When we were in our final months of high school we were looking for ways to fund our creative efforts (acting, magic, producing films). We heard that real estate was a great way to make money so we started doing research. We grabbed any books, articles, late night infomercials that could enlighten us.
We learned a few points that helped us buy our first property, just after we graduated high school at the age of 18. We didn't do a lot of renovations to the first house. Mainly, we just painted and put in some flooring, and sold it for a $50,000 profit after a year. We realized that if we did a full renovation, we might be able to make more money on a flip.
Q: | You have a home you share, but you also have individual homes in Toronto and Los Angeles, respectively. What's the trickiest part of managing multiple residences?
Jonathan: The trickiest thing about managing multiple residences is keeping up on the miscellaneous maintenance and repairs. We spend so much time on the road filming, so we'll go months without actually being in any of our homes. The truth is, our family and friends spend more time at our homes than we do!
Q: | What are your must-have features in your own home?
Jonathan: A space where my pups can roam. The house is as much theirs as it is mine.
Drew: I'm a sports fanatic. So, a putting green, a basketball court, a ping-pong table. If it's sports related, I want it.
Q: | What are your top five tips for homebuyers? Is there anything they should know about spotting a hidden gem?
Jonathan and Drew:
Look for the things you can't change, such as the distance to schools, amenities, transit, lot size, or a quiet street.
Always do an inspection, even for a newly built home.
Visit the house at different times of the day and week to ensure there aren't issues in the area such as loud trains, partying neighbors, etc.
Don't always try to low ball for a "deal." A house can be listed at $100,000 or $500,000, but that doesn't define the value. The only way to know the true market value of a home is to look at the similar sold properties that are selling in today's market in that area.

Q: | What are some key things people should do to manage the costs of renovating an older home?
Jonathan: Education is everything. Make sure you understand the cost for trades, materials, labor, permits, etc.
Working with professionals, like an interior designer or general contractor, may cost a little more, but their experience can help keep you on time and on budget. They can help ensure you are spending the money where it counts and where it'll add the most value.
HGTV is a trademark of Scripps Networks, LLC. Property Brothers is a trademark of Cineflix Media, Inc. Used with permission; all rights reserved.

Pauline Millard is a Chase News contributor. Her work has appeared in The Associated Press, LearnVest and The Muse.