Your Money
Explore Major Purchases
Why millennials are buying large homes—and in the suburbs
By
Brenda Richardson
Posted: 06/28/17
Updated: 01/29/20
Presented by Chase Home Lending, this article is part of "The Evolution of Homebuying," a new Chase series that showcases industry insights and evolving trends to support your home buying experience.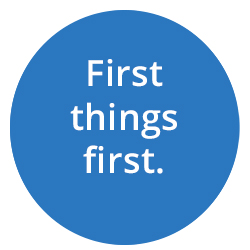 When reflecting on what she misses the most about her old neighborhood in the San Francisco Bay area, Mary Grace Sandoval's thoughts return to its vibrancy and diversity. But the appeal of raising a family with her husband, Ernie, in a quiet, safe suburb makes Sandoval feel it was worth the move nearly an hour's drive across San Francisco Bay, to Fremont, California.
"We wanted to have kids," says Sandoval, 33, adding: "I was really interested in a three-bedroom home. In Berkeley or San Francisco, that would have been almost impossible," she says.
Backyard perks
For years, there has been a widely-held belief that millennials prefer urban living, and would rather rent an apartment than own a home. But new research suggests that as young professionals get married and consider starting families, their tastes are shifting to suburbs. And first-time home buyers are on the hunt, now more than ever.
About two-thirds of millennial homebuyers are married with at least one child, according to the National Association of Realtors (NAR). If they have or want children, the need for more space at an affordable price is luring young couples to suburbs. According to the 2017 Chase Slate Credit Outlook, 33% of Millennials plan to buy homes in the next four to five years.
NAR reports that only 15 percent of millennial buyers have bought homes in an urban area this year, which is down from 17 percent last year and 21 percent two years ago.
"It's just a quieter lifestyle," says Sandoval of suburban living. "We have barbecues and let our son run in the backyard."
Those amenities—along with a lower cost of living, sparse traffic, a good school system, parks and a swimming pool nearby—offer a desirable place for the Sandovals to call home.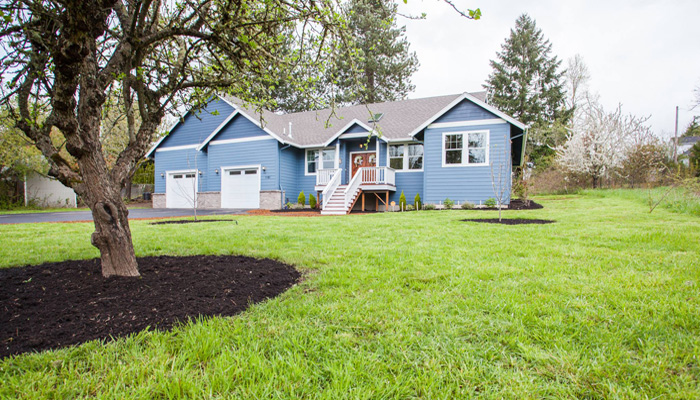 From urban to suburban
In April, Candis Carlson, 27, an assistant property manager for a global real estate company, and her husband, Matthew, 30, an optometrist, bought a three-bedroom home in Renton, Washington, a suburb southeast of Seattle. They spent about three years bulking up their savings for the down payment and withdrew funds from their Roth IRA toward the purchase of the home.
Experts say that a first-time homebuyer can withdraw up to $10,000 from a Roth IRA without penalty if the account has been open for at least five years. That $10,000 limit is per person, so married couples can withdraw up to $20,000 of earnings if they each have a Roth account.
The Carlsons had been renting in Seattle. But the prospects of buying a home in the city looked bleak because of soaring housing costs.
"You can come here and make a lot of money, but it's certainly not cheap to live here and buy here," says Carlson.
She takes pride, though, in the progress made in Seattle's suburbs, from expanded public transportation options to upscale restaurants and plentiful shopping centers.
"We live near two large golf courses, and we golf," Carlson says, "That was a major plus for us."
Last year, Jessica and Chintan Mehta, both 35, moved from a studio apartment in downtown Portland, Oregon, to a four-bedroom home in the western suburb of Hillsboro.
"The rent was rising so much in Portland that you were paying $2,000 a month for a studio," says Jessica, adding, "That's actually considered pretty cheap. No matter how much money you make you feel like you're throwing it away on downtown living."
Jessica, a writer, and Chintan, a computer engineer, had exceptional credit scores, which made financing their 2,100-square-foot, custom-built home a breeze. They put down $50,000 in cash for construction, appliances and permits and received a temporary construction loan that transitioned to a permanent mortgage.
Chintan's short commute is another appeal. Previously, his drive from Portland to his job in Hillsboro took about an hour. Now, it only takes five minutes to get there.
While living in the suburbs may seem rosier, there are trade-offs, including a dependence on cars and fewer options for entertainment, recreation and dining. Adapting to a slower lifestyle can be a bit of a culture shock, but it can fit in well with new life stages.
Carlson says Renton is lacking in nightlife, "but we're expecting a baby soon so that's not an issue for us anymore."
Brenda Richardson is a Chase News contributor. She has written for Chicago Tribune and Washington Post.