Your Money
Celebrate Life Moments
The rebirth of vocational education
More sophisticated training leads to impressive salaries
By
Teri Cettina
Posted: 06/26/17
Updated: 06/05/18
The following article is part of The Modern Education, a Chase series to help people navigate the costs of college and beyond.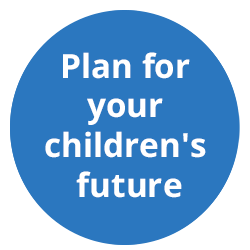 Several years ago, when Elizabeth Exline's family dog passed away, a friend who worked at a veterinary clinic suggested that volunteering at the facility might make her feel better.
The experience proved to be life altering. "I went in for a lunch meeting and basically never left," Exline says.
Exline had recently finished high school and at the time wasn't sure what she wanted to do next. She decided to complete a veterinary technician training program, one that falls into an educational category known as "career and technical education"—or CTE.
CTE encompasses a range of mostly post-secondary programs that prepare people for careers in science, technology, skilled-trade fields and more. In years past, these programs were called "vocational education"—a term that most US educators no longer use.
The attitude toward what used to be called votech education has significantly evolved, and the number of students earning CTE degrees rose 71 percent from 2002-2012, according to a US Department of Education study.
As for Exline, now 34, she's a veterinary technician at a clinic in Springfield, Virginia, performing preliminary exams on her furry patients, administering vaccines and anesthesia, cleaning animals' teeth and more.
Shedding the stigma
Although CTE programs are increasingly sophisticated—and the students who graduate from them often earn impressive salaries—the programs still carry a bit of a stigma, says James Stone, Ed.D., director of the National Research Center for Career & Technical Education's Southern Regional Education Board, a group that aims to improve and evolve vocational education.
"We used to think of vocational ed classes, as they were called, as auto repair, wood shop, and the like," Stone explains. "These classrooms were often at the end of the hall, sort of the poor stepchild of 'regular' classes."
For a long time, the prevailing cultural consensus was that kids who didn't pursue a four-year college degree simply weren't very bright or motivated. In turn, too many young people with assets and abilities were left behind.
Many careers don't require four-year degrees
Although CTE programs are growing in popularity they still face challenges on the path to mainstream adoption.
Students need earlier exposure to CTE options. Stone is a strong proponent of introducing kids to career tracks that don't require four-year degrees beginning in middle and high school. JPMorgan Chase, for instance, is investing $75 million in the New Skills for Youth initiative, a program dedicated to improving career pathways for high school students.
Many older students and working adults should see CTE programs as their flexible Plan B. Program trainings are often short—two years, or less—and reasonably affordable. That's ideal for adults who want to change careers, return to school after an absence, transition into the workforce after having children or serving in the military.
Community, tech colleges provide financial aid
There's also usually financial aid available. Many students assume they can only take advantage of federal and private financial aid if they're at traditional, four-year colleges. However, both federal and private loans and grants are available at many eligible community and technical colleges.
For economic reasons as much as anything else, says Stone, students uncertain about their career choices should consider pursuing a CTE program in a subject area that truly interests them. That certificate or degree could be a quick ticket to a good-paying job. Later, if they want or need more training, they can choose to go back for more education—by enrolling in another CTE program or even pursuing a full bachelor's degree.
Getting more training is exactly what Exline, the veterinary technician, plans to do. She's currently eyeing a certification program in veterinary practice management.
"My clinic has a new owner-veterinarian with lots of great ideas," says Exline. "I'm hoping that with my enhanced skills, I can stick around for a long time and really help her build the business."
Teri Cettina is a Chase News contributor. Her work has appeared in Reader's Digest, Real Simple, Parents, and The Oregonian, among other media outlets.