Small Business
Start Your Business
From tiny popcorn, big business growth
Pipcorn moved from outdoor markets to shelves nationwide
By
Charles Wallace
Posted: 06/26/17
Updated: 01/07/20
This story is part of The Pursuit, a series in which small business owners share insights on how they build their enterprises—and follow their dreams, brought to you by Chase for Business.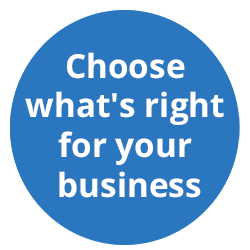 Popcorn is a fabled snack—at ballgames, movie theaters, amusement parks and, of course, in our homes. It seems permanently etched in American culture, the last thing a startup could turn into a wildly successful new product.
And yet, Jennifer, Jeff and Teresa, owners of Pipcorn, have accomplished that feat by bringing to stores nationwide a popcorn snack that stands out for its unique small size, and flavor.
The best popcorn ever
Their path to entrepreneurship, in many ways, begins in 2011. Jennifer Martin was working at a health food store in Chicago when she told a vendor that she avoided popcorn because it hurt her stomach. The vendor was a farmer, who gave her a sample of corn kernels. The kernels were about half the size of traditional popcorn kernels and had a more delicate shell, so would be easier on her stomach.
Several months later, Jennifer was packing up her apartment with help from her brother Jeff, an investment banker in New York, who recently had been laid off. When they finished packing, the only food left in the apartment was the farmer's popcorn, some olive oil and a pot.
So, they whipped up a batch. "Jeff said, 'this is the best popcorn ever, we have to sell this,'" Jennifer recalls. "We knew that people had been innovating with popcorn that had really bold flavors, but no one had innovated on size."
Seasoning each batch by hand
After a year of experimentation with various flavors, the Martins formed a company called Pipsnacks with Jeff's wife, Teresa Tsou, whom he had met at his investment banking job.
The trio began preparing the popcorn using two spaghetti pots in a commercial kitchen in New York's East Harlem, popping the corn and seasoning each batch by hand.
Unable to afford custom-made or custom-printed bags, they bought kraft paper bags normally used for coffee beans, filling and hand-stamping their name on each bag.
In April 2012, the Martins introduced Pipcorn in four flavors - Truffle, Sea Salt, Kettle and Rosemary - at an outdoor market in Brooklyn, New York. The pre-popped popcorn sold quickly, including to a scout from Oprah Winfrey's production company. Within months, Pipcorn was featured on Oprah's list of "Favorite Things," and so many customers rushed to order that the Pipsnacks' website crashed.
In addition to the bump in sales from Oprah, the Martins were helped by a new trend in snacks taking place in supermarkets. "The chip aisle was rapidly becoming the popcorn aisle," says Jeff, noting that younger customers wanted a healthier snack and Pipcorn's artisanal manufacturing and package design appealed to them. "Millennials are open to things done in a different way."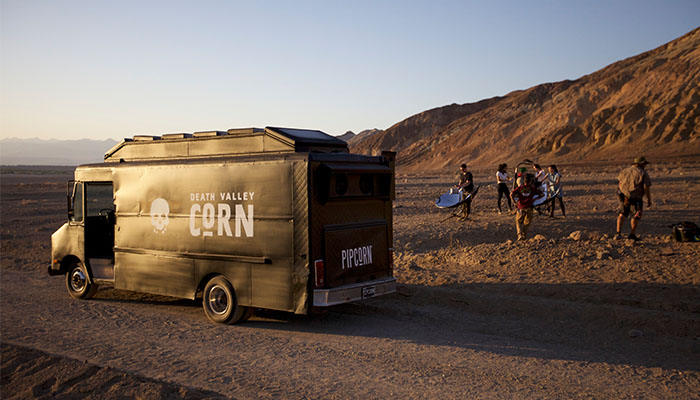 Shark Tank provides some pop
Upon forming the company in 2012, Pipcorn opened Chase Checking and Savings accounts as well as a Chase Ink® business credit card.
Their Chase business banker was helpful with a variety of finance-related questions that arose from starting a small business from scratch, says Teresa. In the early stages, when they were an unknown credit risk to suppliers, the Martins often used the wire transfer function of their Chase Mobile® app to pay their bills. "The app's alerts function keeps us on the pulse of our cash flow, including when deposits are made or funds are withdrawn" Teresa says. "We also utilize Chase QuickPay to reimburse employees efficiently when they make out-of-pocket purchases."
A year after their Oprah appearance, the Martins enjoyed another stroke of luck when the television show Shark Tank, a program about small business startups, featured their company and one of the hosts invested $200,000 in the brand. Jeff recalls that on the night of the original broadcast in 2014, Pipsnacks received $200,000 in online orders in a single evening, more than their entire sales the previous year, forcing them to hire more staff and begin round-the-clock production.
New flavors, and time-tested lessons
Today, the Brooklyn-based company continues to grow as it partners with independent stores and grocery chains. They'll continue to roll out new Pipcorn flavors and, ultimately, Jeff says, new products other than popcorn under the Pipsnacks umbrella.
Most recently, Pipcorn used the heat of the sun to pop their popcorn in Death Valley. This innovation aligns with one of the company's core foundations to continue to bring innovative, new products to market.
In the process of getting their company going, the Pipcorn owners have learned some important lessons, which they share with other businesses:
Do every job yourself, at least for a short time: Working from supply chain through manufacturing and delivery provides insights not possible when part of the process is outsourced.
Embrace the hardships you face and find creative solutions: Due to cost, Pipsnacks used old-fashioned paper bags, but they became an important part of their brand identity.
Taking care of your employees should be your first priority: On the night of the Shark Tank broadcast an employee called to tell them that her paycheck had bounced. The Martins dropped what they were doing, and rushed to the bank with every available dollar, including spare change they found in their car.
Don't be put off by naysayers: Initially a specialist in consumer goods packaging warned the Martins their business would fail unless they had $1 million to buy shelf space. Staying focused on their goal, the company has been able to expand into over 3,000 doors without that type of investment.
Don't be deterred by large competitors: Although several major companies dominate the snack market, they had underestimated the demand for artisanal snacks made with natural ingredients that are the hallmark of Pipcorn's success.
Charles Wallace is a Chase News contributor. His work has appeared in Time, Fortune, Money, the Financial Times, and other media outlets.