Small Business
Growing Your Business
How social media can help you make better product decisions
Thursday Boot Company on smarter innovation through customer insights.
Posted: 06/13/19
Updated: 06/14/19
This story is part of the Small Business Ad Academy, a series that offers timely advice on marketing and social media for small businesses, presented by Chase Ink.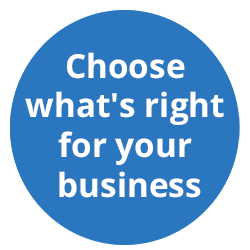 Although some people kick off their weekend with a countdown to five o'clock on Friday, Connor Wilson and Nolan Walsh had a hunch that the giddy spirit of the weekend actually starts on Thursday.
The co-founders ran with the idea to launch New York City-based Thursday Boot Company. That Thursday-fun feeling is both reflected in the company name, and in their practical, ready-for-anything designs. One look at their Instagram account, and you can see how Thursday's specially crafted boots help customers step into the weekend—and every other day—in style.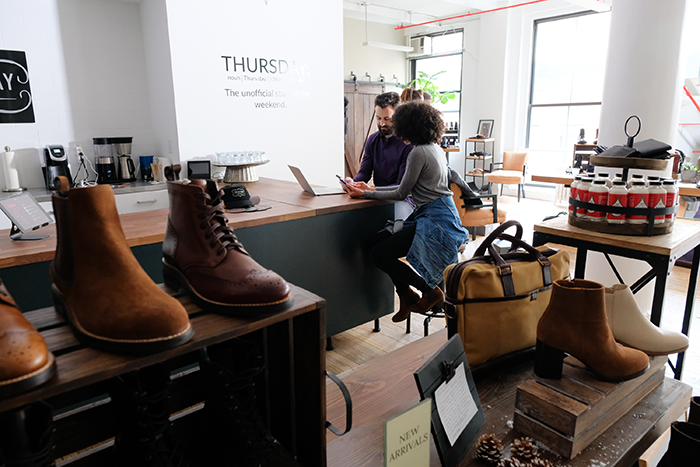 Creating lace-up, heeled and even vegan leather designs as functional as they are fashionable could be a challenge for any company. But anticipating customers' desires is a lot easier when they tell you exactly what they want on social media.
Thursday Boot Company consistently uses their social media platforms to better connect with their customers. And the company makes sure it's not a one-way conversation, not only replying to comments and questions, but actively soliciting suggestions, too.
For example, they may ask users: "What styles do you want to see? " or "What kind of collaborations?" The four-year-old brand has created a customer feedback loop to actively listen to follower comments, and source product inspiration.
Recently, when trying to decide which of two color options was best for a new handcrafted boot, Nolan posted photos of each online. From there, 5,000 followers weighed in on their favorite. With that valuable insight, the company made a decision in 24 hours. And, as a bonus, a few hundred more followers sent direct messages to share additional thoughts on current and future products.
"We're constantly on the lookout for better ways to improve our products," says Wilson. "And the reality is that customers sometimes have the best ideas."