Small Business
Managing Your Business
How to work smart, stay sustainable and find success
The young business pros behind GoodWood NOLA share their productivity tips.
By
Kent Bernhard
Posted: 06/13/19
Updated: 12/06/19
Entrepreneurs have never-ending to-do lists. In the Powerful Productivity series, Chase helps business owners get a leg up on their productivity by sharing stories of successful entrepreneurs who know how to get things done. This article originally appeared in the American City Business Journals.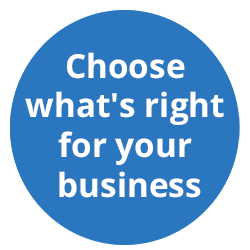 When describing business partners Michael Dalle Molle and Jordan Gurren, a few words come to mind—but lazy—isn't one of them.
In just a few years, the two twentysomethings have built GoodWood NOLA LLC, a thriving design and fabrication center focused on custom furniture and unique interiors. It's the kind of company that manages to be efficient and sustainable—without sacrificing aesthetic.
"Our job is to give our customers beautiful, custom finishes," says Dalle Molle.
But they don't just beautify spaces, they also take an active role in improving the New Orleans community where their business is located. Both teach classes at Loyola University as adjunct professors, and their company is committed to planting trees around the city to offset their lumber consumption. They have also built sustainability into their business model, by using recovered cypress wood and energy-efficient equipment, among other practices. And all materials are sourced locally—which is more demanding than standard business practices.
"Being a sustainable business is not easy," says Dalle Molle. "It doesn't look like it's going to get any easier in the near future, but it's incredibly rewarding and important."
According to the annual Chase Business Leaders Outlook for 2019, one in four business owners stated that increasing productivity is among their top three business challenges. And Dalle Molle and Gurren say that GoodWood NOLA has faced the same challenge. But the partners have learned a thing or two about achieving maximum productivity. The good news is there are a number of ways business owners can increase their efficiency and productivity.
Here are a few of the productivity tips Dalle Molle and Gurren shared.
1. Lead by example, play to your strengths and communicate
Dalle Molle and Gurren have split their responsibilities. Dalle Molle takes on tasks including client relations, payroll, insurance payments and the organization of projects. Gurren oversees the company's production. "Basically, I'm the forward-facing guy and Jordan is the backward-facing guy," says Dalle Molle.
The division of labor reinforces the importance of clear and consistent communication. Dalle Molle and Gurren begin their days meeting with staff to go over priorities and they extend the meeting with each other to address potential strategic issues.
"Our day-to-day is a lot of dynamic decision making, a lot of planning, a lot of understanding what's going on now and planning for the future," he says. "We spend our days constantly talking to each other."
Dalle Molle says he is a firm believer in writing everything down and keeping organized notes. GoodWood NOLA also has whiteboards around the shop to capture everything from schedules to new ideas. But they don't just stop with ideas when it comes to their company, each owner is prepared to lead by example and jumps in on any job in the shop as needed.
"We don't do one thing. We wear a lot of hats," Dalle Molle says. "No job in the company is too big or too small for the owner."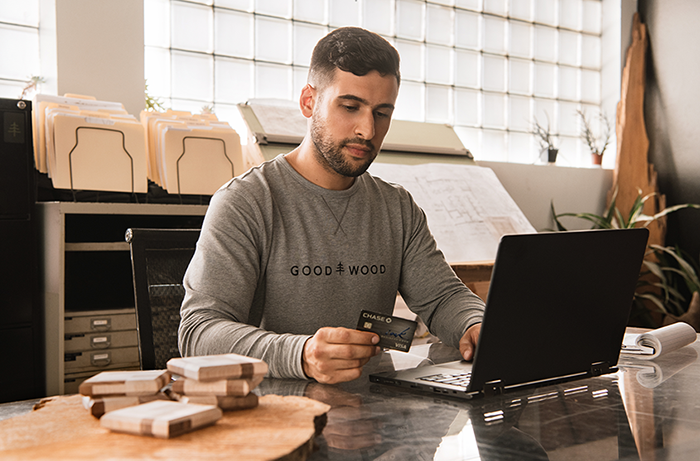 2. Hire the best talent, and treat them well
GoodWood NOLA has five full-time employees, including two craftsmen/managers, and three to five part-timers when the workload gets heavy.
Dalle Molle and Gurren pay their craftsmen well, and in return, the company gets employees who can understand math, design programs and the ergonomics of furniture. "All of our employees are educated craftsmen," he says. "People who are incredibly dynamic and smart."
Both owners feel that having a strong staff is crucial to the quality of work the company provides, but it also makes it possible for the owners of the business to focus on strategic issues, as well as the day-to-day, making Dalle Molle and Gurren more productive.
"We have found that treating your employees the right way goes an incredibly long way with your daily happiness as an owner," says Dalle Molle. "You can't fluff that equation."
3. Maintain physical and mental health
In the early days of GoodWood NOLA, the owners routinely put in hundred-hour weeks building the business. However, as many business owners know, that kind of schedule can put you at risk of burnout, which decreases productivity. Dalle Molle and Gurren now limit their weeks to 60 hours on the clock, and they both make sure they're taking care of themselves by getting enough exercise, sleep and eating well.
They also stock the refrigerator with healthy snacks and work to maintain a mentally healthy environment, to the point that Dalle Molle and Gurren both bring their dogs to work. If someone at the office has been staring at a computer for an hour, they're expected to get up and walk around.
Maintaining physical health and a strong mental attitude is a virtuous cycle. Staying healthy helps the business and being productive feeds the partners' mental health.
4. Nurture your business relationships
Part of GoodWood NOLA's sustainability commitment is supporting other local businesses as much as possible.
"We're just trying to become the best business for our community," Dalle Molle says.
Initially, the commitment to local sourcing was more costly than sourcing from a large company would have been, but now, it has paid off in both time and money. The relationships the owners have developed within their community have resulted in making GoodWood NOLA a priority customer and supplier.
"We're getting better deals and we're friends with these people," says Dalle Molle.
Suppliers and customers aren't the only important relationships for GoodWood NOLA. Dalle Molle says one of their strongest relationships has been with Chase, and the convenience of their preferred business credit card has been invaluable.
Dalle Molle says that a business credit card has been incredibly useful for them. "It was easy to get and has worked everywhere. The staff at our local Chase branch is always supportive and has always been really helpful in assisting us along the way."
Kent Bernhard is a freelance writer for The Business Journals.