Your Money
Discover trends and technology
Why organic food is suddenly more available
Young shoppers approach food differently—and grocers are responding
By
Maggie Sieger
Posted: 06/21/17
Updated: 12/03/18
Not too long ago, when Christine Ahern wanted organic groceries, she had to take the bus to one of the few stores that specialized in organic goods in her parent's neighborhood. But these days, Ahern walks down her Chicago street to stock up on organic food and cleaning products at four different stores. "Organic is everywhere," says the 29-year-old, who works in real estate. "It's at the local grocery stores, drugstores—even the place where I get my coffee."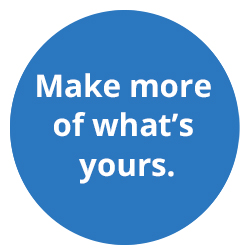 The organic food market is booming, and no longer dominated by expensive boutique stores: Costco, for example, now sells more organic food than any other retailer. Competitively-priced organic items are showing up on the shelves of grocery stores and convenience stores, right next to conventional brands. Sales of organic food now account for more than $43 billion in annual sales, according to the US Department of Agriculture.
For Ahern, buying organic fruits and vegetables is a matter of good health. "I want to put the best fuel I can into my body," she says. And it goes beyond just fresh produce, when she buys packaged foods, such as mac and cheese, Ahern prefers organic versions. "Even though it's processed, because it's organic, it's not as unhealthy."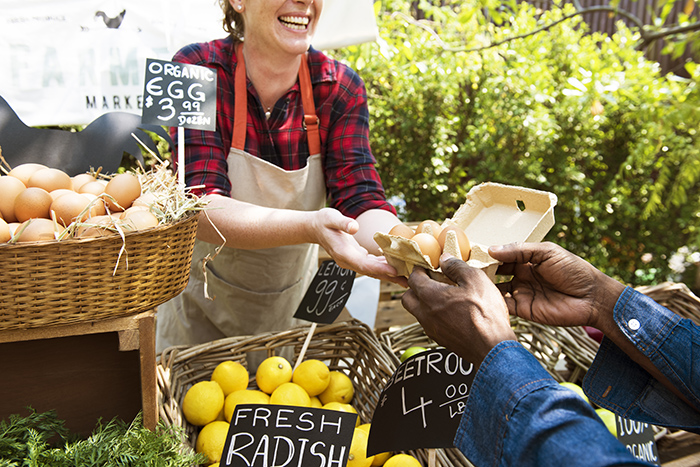 Who's in the aisle?
An Organic Trade Association (OTA) survey of consumer attitudes found that in 2016, nearly half of all households surveyed bought more organic foods today than a year ago. Ahern and her fellow millennials are leading that charge. The OTA study found that 20- and 30-something parents are the biggest buyers of organic products. They trust the organic label and want to spend their dollars on products that are safer and healthier for their family, as well as better for the environment.
Perhaps this is why budget-friendly options are now popping up in urban neighborhoods that attract a younger demographic. For example, 365, Whole Foods' more affordable offshoot, is expected to open soon in Brooklyn, New York, and much of its product mix will be organic. One discount grocery chain based in California noticed its customers were increasingly searching for organic products. So, the chain rearranged the store's floor space to create a dedicated organic section. The chain also launched a marketing program around the new section and the results exceeded all expectations—in fact, it's been the fastest growing section in the last couple of years.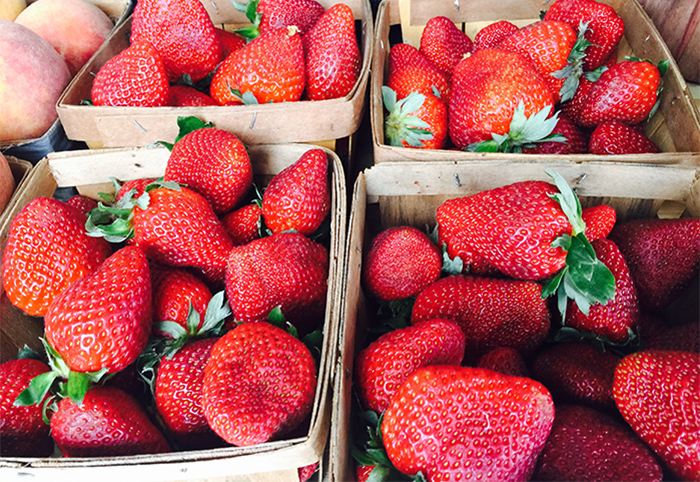 In the shopping bag
About 60 percent of the average millennial's grocery basket is filled with organic products, says Joe Urbany, a marketing professor at the University of Notre Dame's Mendoza College of Business. Overall, produce and dairy make up half of organic sales. Fresh drinks, condiments and snack foods are popular categories as well. But yoghurt and chocolate peanut butter cups aren't the only organic products finding their way into homes. Sales of organic hand soap, laundry detergent and cleaning supplies are increasing, too. "I want to be able to pronounce the ingredients of things that go directly on my skin," Ahern says.
Pricing of organics can vary. To stay on budget, organic shoppers buy in season, check the prices at the freezer section before buying fresh and buy a whole chicken instead of parts. Dedicated cooks, instead of tossing stalks, peels and other parts of vegetables, make stock to use in other recipes, and buy dried organic beans instead of canned. Shoppers also check their favorite brand's social media pages for coupons. Overall, with the increasingly wide availability of organics: They shop smart by comparing prices, and looking for sales.
Some find the value of buying organic so important that they also balance their budget by finding savings elsewhere. Ahern, for example, says she foregoes restaurant meals in order to keep her shelves stocked with the organic products she likes.
Happy customers
James Leiva, 23, devotes half his weekly grocery budget to organic foods. "We buy pasta, salad, chicken, whatever produce is in season, a lot of veggies," the Chicago real estate analyst says.
Millennials may be turning to organics to help soothe information overload. There is so much information available to them—some of it contradictory—that they err on the side of caution. Leiva says he learned about the benefits of organics from his mother. The OTA calls Leiva and his peers "second-generation" organic consumers, who grew up with the idea that organic was healthier.
Now, though, Leiva says he buys organic because it just tastes better. Leiva and his girlfriend, a dietician, do their shopping together once a week at their local grocer. The pair compare products and prices. He's found, by careful buying, organic food isn't that much more expensive. And he considers his shopping choices important to him. "I want my food to be cleaner, fresher, a little healthier," says Leiva.
Maggie Sieger is a Chase News contributor. She is a former Time magazine correspondent.