Small Business
Manage Your Business
5 low-cost perks that help build a loyal team
Great employee benefits don't have to be expensive
By
Laura Schreier
Posted: 06/20/17
Updated: 04/23/19
You probably know that employee perks are a powerful tool to let team members know that they are valued. What you may not realize, however, is that the most effective extras are often the least expensive, and the easiest to provide.
Consider implementing these benefits to attract good employees—and keep them happy: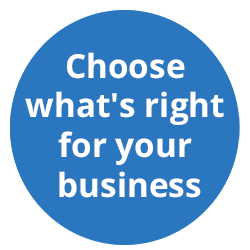 1. Flexible schedules
Allowing employees to shift schedules—moving their start time back by an hour or working four 10-hour days instead of five 8-hour days—to accommodate demands in their personal lives can lower stress and distraction. It also helps employees contribute their best efforts to your business, while you can recruit and retain employees at no extra out-of-pocket expense.
2. Allow telecommuting
While flexible schedules give employees the ability to change the hours they work, a telecommuting option means they'd be able to work from home. Your employees may like to occasionally—or even regularly—work outside your business location.
Some people can make faster progress on a big project when they're not distracted by co-workers, while others may simply value saving several hours of commuting time each week.
3. Online training
Helping your employees to learn new skills shows that you strongly support their professional advancement. They'll appreciate it: Research shows that employees are happier at their jobs when they have access to development opportunities.
The growing array of online training means there are more options available at a relatively low cost. Discuss team members' ambitions and interests during regular reviews or check-ins, and encourage them to find courses that will help them reach their goals.
4. Snacks and sandwiches
Providing snacks and the occasional meal can deliver a real morale boost. You might make every Monday morning a bit cheerier by providing muffins, for example, or order in deli sandwiches every Wednesday for a low-key group lunch that builds camaraderie.
Alternatively, it costs little to stock a shelf with healthy snacks like nuts and fruit. They'll keep your employees energized through those mid-afternoon slumps, building productivity as well as good feelings.
5. Rewards from card points
Use points and rebates earned from business credit card spending to reward outstanding contributions by your team or specific employees. The Chase Ink Business Preferred Card, for example, yields cash back or gift cards that you could use as a bonus for a job well done.
Be careful to avoid the impression of favoritism; recognition programs can be destructive to morale if the same people always "win." One alternative is to reward employees for loyalty on their work anniversaries—that way everyone is recognized in turn.
These high-impact perks won't cost much—but can pay off for both you and your employees with a more respectful, energetic work environment.
Laura Schreier is a Chase News contributor. Her work has appeared on CNBC.com, Banker & Tradesman, and in the Hartford Business Journal, and other media outlets.