Small Business
Manage Your Business
How Sycamore Brewing creates social media content
Posted: 06/12/18
Updated: 07/26/18
This video is part of the Small Business Ad Academy, a series that offers advice on marketing and social media for small businesses, presented by Chase Ink.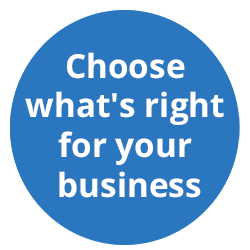 When Sycamore Brewing owners Justin and Sarah Brigham started their business, they didn't have a big marketing budget. So they turned to social media.
From the first batch brewed on their driveway all the way through planning and construction to the grand opening of their taproom and beer garden in the vibrant South End neighborhood of Charlotte, N. C., Justin and Sarah documented every milestone on Instagram, Facebook and more.
When the doors opened in 2014, Jason and Sarah had already cultivated a loyal following of fans thirsty to try their selection of fresh, handcrafted India pale ales, lagers and more.
"For months, people were following us along the journey that we had to take to get to the point of selling that first beer," Jason says, "And they came out to share those first beers with us."
And the customers have kept coming, prompting a major production facility expansion in 2017. Since that opening day, Sycamore Brewing has produced more than 260 unique beers. They continue to share their story online. Says Sarah: "At times, don't be afraid to laugh at yourself and have a little fun."