Your Life
Real Estate
Buying and selling seasonal homes: What you need to know
Make the process as smooth as the vacation
By
Barbara Bellesi
Posted: 06/10/16
Updated: 06/27/18
Buying or selling a seasonal home often requires a different approach -- and timing -- than dealing with the place you call home.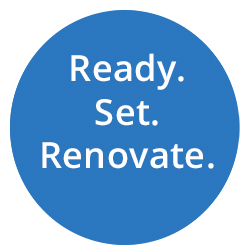 These tips could help avoid feeling like you need a vacation after your vacation home buying or selling experience:
1. Test the Waters
Spend some quality time in your targeted location to see if it's a good fit, and not just a whim. A snow-covered cabin in Vermont might be tempting until you realize you'd prefer to be on the beach when the snow's three feet deep.
Overall, 40 percent of vacation homeowners bought property by the beach while 19 percent bought in the mountains or near a lake, according to the National Association of REALTORS®.
2. Make Funding Fundamental
Daniel Kline, a writer from Newington, CT, was visiting Florida quite often with his family when they decided to purchase a seasonal home. With the help of a real estate agent, they found a great condo, made an offer and closed shortly after.
He could make it happen quickly as he had a "fair amount of cash" and a good credit rating. "It put us in a really strong position," he said.
It's also a great idea to check in with a mortgage professional to get prequalified for how much you can borrow. Banks look closely at your income, including your disposable income.
With both the spending power and the time to enjoy a vacation home, retirees are a major factor in the market.
3. Consider the Region
A vacation home will sell or rent more quickly in a desirable region.
Nearly half of seasonal homes are purchased in the warmer South, the National Association of Realtors reports. Twenty-five percent are in the West, followed by 15 percent in the Northeast and 13 percent in the Midwest.
4. Pinpoint Your Purpose
About a third of seasonal home buyers focus on properties for personal use, while 19 percent are looking for investment benefits, including rental income, the REALTORS association reports.
"You really need to know what the rules are depending on how you want to use the property," Kline says.
"You don't want to buy something on a whim because you took a great trip to Disney World and then realize that the complex you're buying in doesn't allow you to rent by the week."
5. The Right Time to Sell
When it's time to sell, consider, well, the season. The warmer months are ideal for selling a home, most real estate agents agree, but what if your vacation home is in a place that's warm year-round?
Zillow.com offers a "Best Time to List" tool that uses data based on ZIP Code, time of year and home value to help sellers make an educated guess on when to list their homes.
Even if you're not intending to sell for years, it never hurts to keep an eye on real estate trends so you can enjoy a good return on your seasonal home investment.
In 2015, seasonal home sales posted their second highest level in nearly a decade, though they were lower than a year earlier.
These tips can help your decide whether to join the parade of buyers and sellers this year.
Barbara Bellesi is a freelance writer who frequently writes about real estate investing.