Small Business
Start Your Business
One CEO explains the value of loyalty and listening
By
Pamela Liebman
Posted: 06/09/16
Updated: 11/10/17
Pamela Liebman joined The Corcoran Group in her early 20s and in a single year became the top agent in her office, helping to cement the company's growth. From this success she continued to rise through Corcoran's ranks, and was selected as President and Chief Executive Officer in 2000. Here, she shares what she wish she had known when she started out.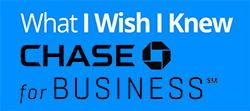 People are often surprised to hear that I've spent my entire career at The Corcoran Group, since most CEOs have done tours of duty at a slew of brands (if not industries) before landing their dream job. I was incredibly fortunate that my first job was at a company that leveraged my strengths, and afforded me the freedom to help shape both the culture and the business model over the ensuing two and a half decades. I'm often asked by young professionals (as well as my two daughters) to advise them on smart early-career choices – what I tell them is what I wish I could go back and tell my younger self:
Trust Your Gut: Learning to listen to your gut is enormously important and it will most often lead you to the right place. Even hugely data-driven businesses still require you to make decisions that can't be determined solely from metrics, industry trends or historical performance. Training yourself to tune in to your gut requires practice -- it's different, say, from believing something is so simply because you want it to be so – but it's a valuable skill. I don't regret much in my career, but I've regretted the times I didn't listen to my gut.
Listen to Others: Individuals and teams perform at their best when they feel their opinions matter. In addition to creating the kind of respectful and collegial environment that allows you to retain top talent, you'll have the benefit of great thinking from the most junior to the most senior professionals. Particularly in a business where the consumer demographic is broad, all of your colleagues' ideas are valuable. From day one, I always felt that my point of view was going to be heard at Corcoran. And even if it wasn't acted upon, the knowledge that my opinion counted made me feel empowered and committed.
Loyalty is priceless: I was raised in a family where personal loyalty was prized, and I value that quality personally and professionally. By making that a core value in our corporate culture, we've been able to retain talent, clients and market share. But personal loyalty shouldn't impede the best decision-making for your business – if you are to honor the relationships you have with colleagues, clients and investors, your loyalty to the business has to be clear and transparent to everyone.
The Right People: One thing that every great business in every industry has in common is that they have the right people in the right jobs. Sometimes, you can attract terrific talent but if it is not for the job you need done, now you have two problems. And guess what? A fabulous creative isn't going to magically become a killer operations person overnight.
Beware of complacency – I learned early on there are "doers" and "maintainers". Successful people are "doers" who want to grow and "maintainers" are those that just want to survive. Companies that are heavy on "maintainers" don't maintain very much for very long. Innovation and disruption are both the output of "doers".
Never stop learning, because your business will never stop changing.
Pamela Liebman is the CEO of the Corcoran Group.