Small Business
Start Your Business
What I Wish I Knew: Love It and Keep Learning
By
Leah Tozer
Posted: 06/09/16
Updated: 11/10/17
Leah Tozer is a partner with Engel & Völkers, an international real estate brand with more than 700 offices in 37 countries around the world. Along with her partners, Leah heads up a team of 19 real estate Advisors who specialize in providing high­-end services to home sellers and home buyers throughout Long Island, New York. Here, she shares what she wish she had known when she started out.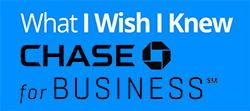 I started working in the family business at an early age, filing papers in the office of the carpet and upholstery cleaning company that my mother and father ran. Soon, I found myself running the office for three separate companies our family owned. I even joined the board of the New York Rug Cleaners Institute, which sets high standards for the industry. But I have an entrepreneurial spirit and was never comfortable being confined to an office all day.
That realization – and acting on it – taught me three key lessons:
Ignorance is expensive
When I bought my first condo, I used a friend who was a new real estate agent – and who gave me poor advice. I was clueless and ended up overpaying.
That sparked my interest in wanting to know more about the whole real estate process so I would be more clued-up next time. That still motivates me as a realtor today: I never want a client to go through a similar bad experience.
With new rules and regulations, updated building codes and ever-new financial tools and options, the learning never stops. Even the most experienced agents can get left behind unless they continue to educate themselves. I shudder when I hear an agent say "I've been doing this for 30 or 40 years" when they don't know what's really going on in the industry.
I always advise my agents to have their ears to the ground, to talk to people in and around the business, to constantly learn and grow.
Love translates into passion
I knew early on that a 9-5 job was not for me, especially because I want to do things my own way. I just had to figure out where I fit. It turns out that real estate is one of the very few industries out there that allows this flexibility.
I truly believe to be successful in anything you have to love what you do and give it your absolute all. If you can find something you love, the second part comes naturally. And I surely didn't love the carpet-cleaning business or managing an office, even though I worked hard and did a very good job.
Today, I love what I do and that passion comes across to my clients. They know that I'm there when they need me – be it early morning or late at night – and don't know or care that I don't keep "normal" business hours.
Every client has hopes and fears
As a bartender during college, I learned – or maybe reaffirmed – that I have a knack for dealing with people. Real estate is way more about people than the carpet-cleaning business.
I always tell my agents to understand and appreciate a client's motivation for buying or selling. People often have enormous emotional connections with their homes, meaning selling can be a very hard, and sometimes traumatic experience. And buyers are taking on the biggest financial investment of their lives, which is stressful -- and exciting.
By putting yourself in your client's shoes, you can better manage their needs and help them along the way.
Leah Tozer is a partner with Engel & Völkers.