Small Business
Start Your Business
What I Wish I Knew: Building Your Brand By Focusing on Your Own Identity
By
Ayumi Otaki
Posted: 06/09/16
Updated: 11/10/17
Ayumi Otaki is the Senior Managing Director of the Corcoran Group's Williamsburg, Brooklyn branch. Here, she shares what she wish she had known when she began her career.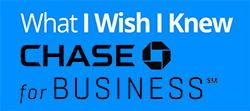 I moved to New York in 2008, the year the financial market tanked. With a college degree in hand and no network, I tried to navigate the city and find my career path. After getting laid off from my job in private events, and after many years of working in hospitality, I decided to get my real estate license. I have always been service oriented, love people and building relationships. In 2010, I obtained my real estate license and joined the Corcoran Group as a real estate agent where, four years later, I became the Managing Director of the Corcoran Williamsburg, Brooklyn office.
There Is No Right or Wrong Way, Just Be You & Trust Your Intuition.
Real estate is a business that forms from the ground up. There is no right or wrong way. Each agent creates a business that is unique to whom they are. The business an agent builds is a direct personal reflection of them, of their life experiences, their core belief and their values. I felt very insecure as a new agent and I put so much pressure on myself to constantly be doing "the right thing." I spent a lot of time and energy focusing on what others were doing and trying to follow their business models. It took me years to realize the business I was building was about who I was as a person. I had all the strength of a powerful brand behind me, but it was about discovering, developing and creating my own identity within the brand. All I had to do was follow my intuition and trust in who I was.
Focus On the People and On the Process
When I first started, both as an agent and a manager, I was eager to see results right away. I have always been impatient by nature, but in these cases, I was feeling insecure about being new and looked to results as a form of validation. I have had to learn to slow down and enjoy the process. This business is about people not just deals. Focusing on people and putting their interests over yours is how you are truly able to give great service.
Mindset Is Everything
The only way to enter the real estate business is to dive right in. Every situation is unique and presents new challenges and obstacles. You will make mistakes along the way. When I first started, I spent a lot of time being hard on myself for making mistakes or not knowing how to navigate new obstacles. I now see those obstacles as opportunities for growth and I embrace them. I no longer view mistakes as negative but as a learning opportunity and a chance to better myself in the industry.
Align Yourself with the Right People and Be Humble
I knew when I first had my license I wanted to join Corcoran. It was a strong brand known for its integrity, ethics and first class service. What I didn't realize was how being surrounded by incredibly talented and knowledgeable people would contribute to shaping me into the agent and manager I have become.
As I mentioned before, there is no right or wrong way in real estate, you simply dive in and learn it from the ground up. Let me just say the ground feels much less shaky when you're given incredible training and support. I've been fortunate enough to work with a team of agents and managers who have been in the business for a decade. Some even a few decades! It has been a humbling experience to have been offered support and advice from people I respect and admire. For most of my life, asking for help has been a challenge for me. I perceived this as a sign of weakness. The past few years have taught me that there is strength in allowing others to support and guide you and that together we will accomplish great things!
Ayumi Otaki is the Senior Managing Director of the Corcoran Group's Williamsburg, Brooklyn branch.