Your Money
Discover New Destinations
Around the World: Rome, Italy
Discover the world's hidden gems, one country at a time.
By
John Newton
Posted: 04/11/18
Updated: 05/23/19
Sapphire Reserve cardmembers are born explorers. No matter what continent they visit, they want the latest in-the-know travel advice for where to go, what to see, and where to eat and stay. Here are some off-the-beaten-path recommendations worth adding to your itinerary. You earn 3X points when you use your Sapphire Reserve card on travel and dining.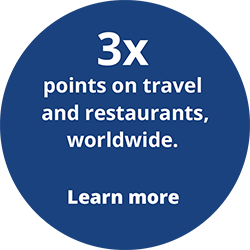 Rome's nickname, the Eternal City, is a fitting one.
For travelers headed there today, many of the sights on their must-see lists may be truly timeless ones. Someone could happily follow an itinerary that Byron or Michelangelo may have used as well—stopping at St. Peter's Basilica, the Pantheon, and the Colosseum.
Don't let this mislead you, however, into assuming that Italy's capital is some dusty, unchanging museum piece. Instead, different cool neighborhoods emerge (or re-emerge) for their moments in the spotlight, and there is always something new under the sun in Rome.
In many cities around the world, old port districts are enjoying a second life, as warehouses are converted into art galleries and party spaces. Rome is no exception, except its old warehouse district's days as a center of trade date back to the Roman Republic.
Testaccio lies in the southwest corner of the historic city, near where the Tiber entered ancient Rome. Here, ships would unload their cargo and while, no ancient Roman warehouses are left standing, the neighborhood's iconic landmark, Monte Testaccio, is a reminder of that period. The hill is composed almost entirely of the shards of amphorae, the clay vessels used to transport olive oil in the ancient world. After the oil was unloaded, broken pots would be discarded here, and they would eventually accumulate into one of the most unusual monuments of ancient Rome.
For much of its history, Testaccio was a working-class neighborhood, and it retains that feeling today. Here, it may seem like you're visiting the real Rome, far from the Fendi and Gucci boutiques near the Spanish Steps. Traditional butchers and neighborhood trattorias can still be found here; they've just been joined in recent years by new art spaces and music venues.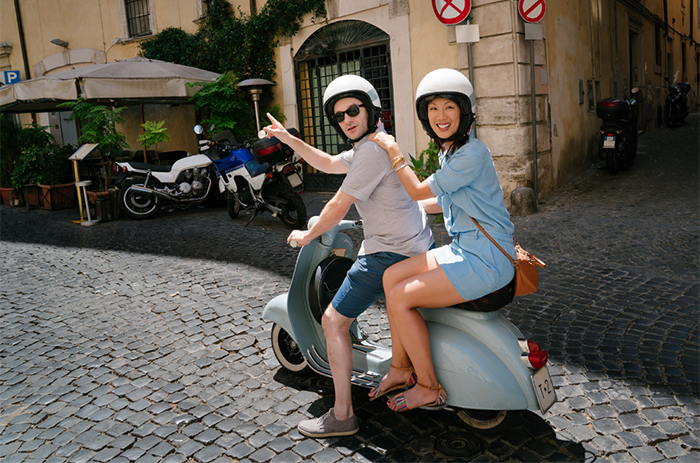 What to Do
One of the most important anchors of the new neighborhood is MACRO Testaccio. Two slaughterhouses, each over 10,000 square feet, were refurbished and converted into gallery spaces in 2003 as part of the Museum of Contemporary Art of Rome. Other slaughterhouses have been converted into the Città dell'Altra Economia, a space used for temporary exhibitions and festivals.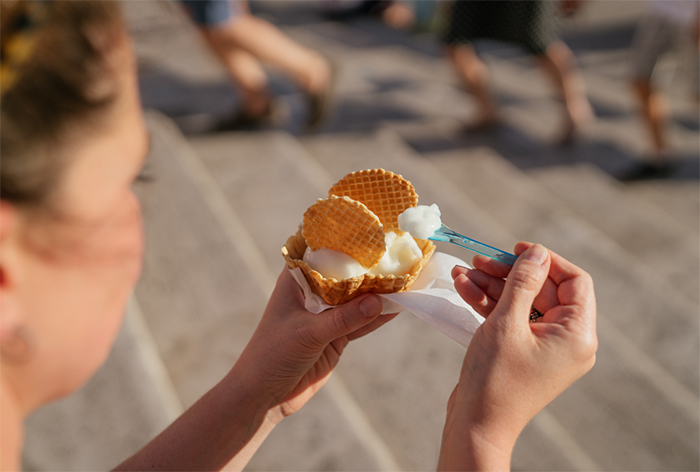 Another one of the neighborhood's sights has a longer history: the Testaccio Market is just a minute away from MACRO Testaccio. While the market has only been in its current space since 2012, it served the community for generations from its previous location. If you want to buy olive oils, sun-dried tomatoes, or other food gifts, locals will send you to this market over its better known but also more touristy competitors.
The neighborhood is also home to many of the city's most popular music venues and dance clubs, including Planet Live Club with a crowded calendar of live performances, and Akab, with both live music acts and top DJs. L'Alibi, the city's largest gay dance club, is also in Testaccio.
One of the few sites in Testaccio that makes it into most guidebooks is the Protestant Cemetery, where the graves of Keats and Shelley have long been pilgrimage stops for literary travelers.
Where to Stay
Testaccio doesn't have many hotels and you will most likely want to stay in a more central neighborhood, especially if you are interested in visiting some of Rome's more famous sights. The 14-suite Portrait Roma combines the intimacy of a small inn with the comforts of a five-star hotel. The 98-room Hotel Eden, located just off the Via Veneto (famous from its big-screen turn in La Dolce Vita), has long been a favorite of both Hollywood and real-life royalty. After originally opening in 1889, the hotel reopened in April 2017 after a 17-month renovation that brought new glamour to a beloved grand dame.
If you want to be in, or at least near, Testaccio, the best route is to rent a private apartment like one of those represented by Oasis Collections.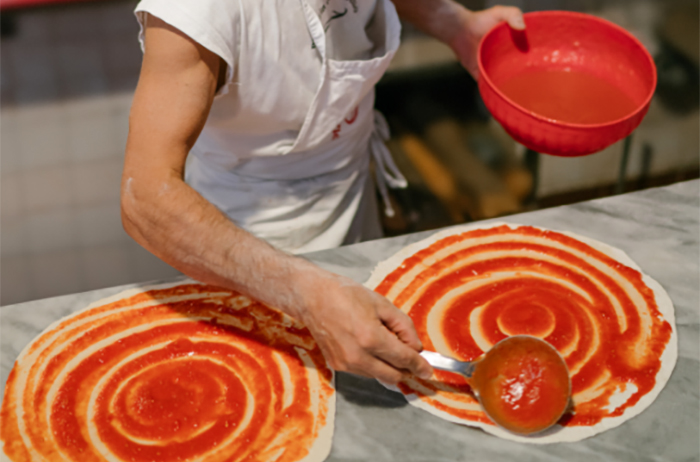 Where to Eat
Testaccio Market is not only a good place to shop for food gifts, but it's also a convenient place to grab a quick meal—tripe sandwiches are a local specialty, though you can also grab a slice of pizza or a cannoli if you aren't feeling that adventurous. Flavio al Velavevodetto is built right into the side of Monte Testaccio and is famous for its excellent pasta dishes. If you want to sample many of the neighborhood's flavors in one day, you may want to join a "Taste of Testaccio" walking tour offered by Eating Italy Food Tours. You'll have opportunities to taste some of the neighborhood's best pasta, gelato, craft beers, and more.
John Newton is a Chase News contributor. His work has appeared in AFAR, Condé Nast Traveler, and Travel+Leisure, among other media outlets.