Your Life
Discover New Destinations
Oaxaca's top chef Rodolfo Castellanos discusses origins of unsung cuisine
Combining innovation with traditions, Oaxacan native Rodolfo Castellanos is putting his restaurant, Origen, on every foodies map
By
Ines Tamaddon
Posted: 06/12/17
Updated: 05/23/19
This story is part of Destination Next, a series about the world's most interesting places, presented by Sapphire.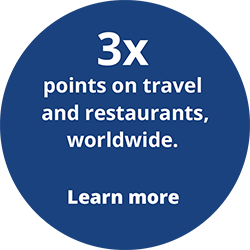 In Mexico, the word tlayudo means strong. If you're a tlayudo, you work in fields of the country's rich terrain sowing corn and growing chili or beans.
And in the southern state of Oaxaca, tlayuda is a favorite dish.
The local treasures brings together pork fat, beans, cheese, chili and herbs inside a charred corn tortilla. It helped inspire Rodolfo Castellanos, the 2016 winner of "Top Chef Mexico," to elevate the region's culinary offerings. He has brought dishes such as grilled quail and sweetbreads in rich mole sauce, into five-star territory at his restaurant Origen.
Travelers have begun to catch to the region's cuisine, just as they have its beaches, ruins, Spanish cathedrals and museums as well as its intricate, wool rugs and textiles made with natural dyes—an ancient tradition still practiced today.
"Oaxaca has been the food capital of Mexico forever," Castellanos proclaims of the sun-soaked region that spans mountains, jungles and the Pacific Ocean.
He and other leading Mexican chefs have highlighted regional cuisines to defy common stereotypes of their food. "Burritos are a good thing, but not [the entirety] of Mexican cooking," Castellanos says.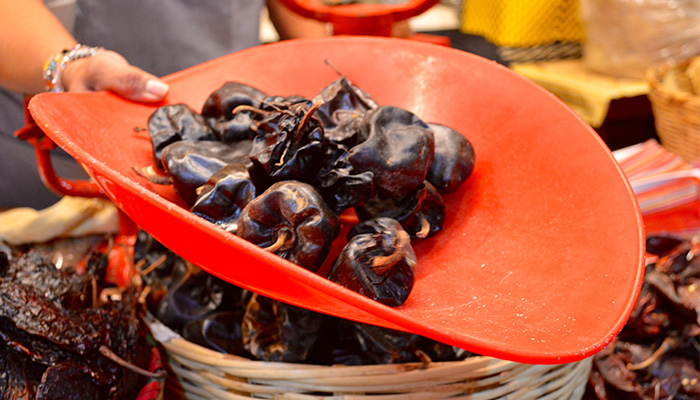 From Mexico to Monaco and back
In Mexico, food and its relationship to the home is deeply embedded in the culture. "You get very picky about eating outside because it has to be as good as your family's," explains Castellanos. The chef grew up helping in his family-run restaurant before heading to culinary school in the neighboring state of Puebla.
While in school, Castellanos received a scholarship to study in Monaco for four years, knowing one day he wanted to run his own place. "I wanted a restaurant, [but] also knew I wasn't prepared," he admits. Finally, after stints in Europe and San Francisco, he returned home to Oaxaca in 2011, ready to open Origen.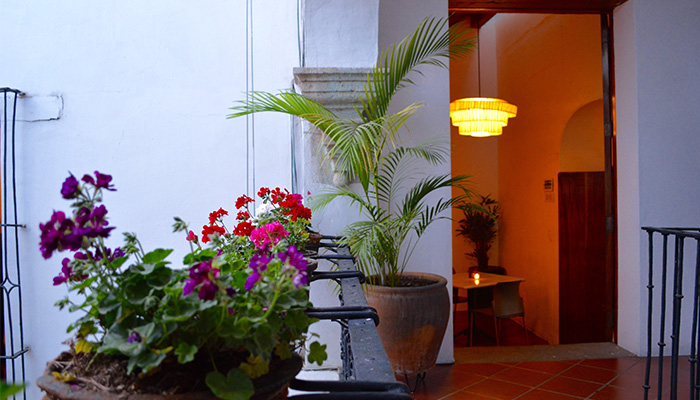 Elegance and innovation by way of tradition
Consistently named one of Mexico's best restaurants by locals and travelers alike, Origen— meaning origin—is located in an old colonial home adjacent to the plaza. The space is filled with colorful geraniums, whitewashed walls and earth-toned décor.
"In this beautiful house, everything speaks for itself," Castellanos proudly describes.
This same philosophy permeates his culinary approach: He allows each ingredient to remain true to its original flavor while weaving them together to create a bold meal. Warm plantain dumplings may not seem like a natural complement to aged goat cheese and watercress, but chilcostle chilis bring the dish to life.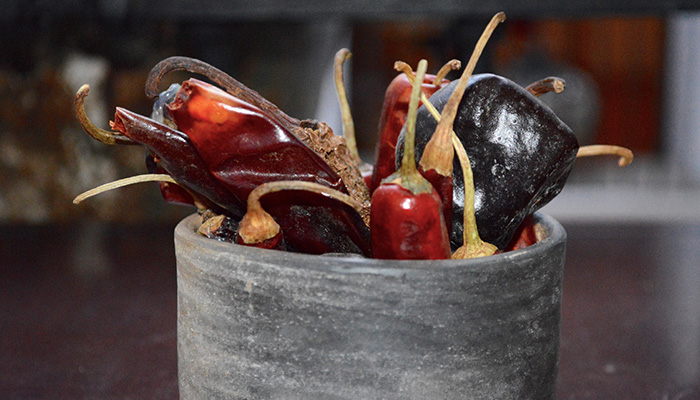 This passion for celebrating native ingredients and classical techniques is apparent throughout Origen. A meal could include:
Thin, crispy corn tortillas and a homemade salsa.
Solomillo de cerdo, Castellanos' take on pork tenderloin, made with hoja santa, an aromatic plant that can't be found outside Mexico.
Pasta casera, which combines indigenous spices, arugula and oaxacan sausage.
A glass of mezcal—the smoky, agave drink native to the region.
Homemade matcha ice cream served with cacao and seasonal fruits.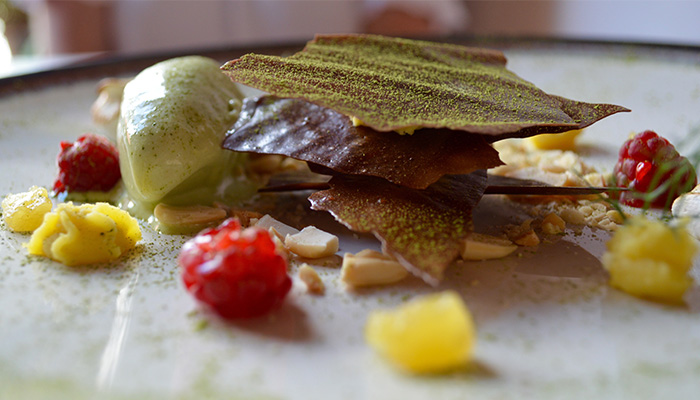 Castellanos believes Oaxacan cuisine—from multiple restaurants—should be on any travelers must-try list. And don't even think of ordering a tlayuda at his restaurant.
"I don't sell them because I will not make the best ones in town," he says. "I like this small corner in the market where they make the best ones." And that's where you'll find the chef on market day, shopping for inspiration among the variety of chilis, herbs, tropical fruits, and complex molés.
To experience Castellanos' cooking, visit the Origen website for location, events, and to make a reservation for a private cooking class with the chef himself.
Photo: Ines Tamaddon | Ines Tamaddon is a Chase News contributor.