Your Life
Sports and Entertainment
10 Unexplored Bike Paths
Posted: 06/17/16
Updated: 11/10/17
The following is part of a broader series meant to inspire rewarding and fun summer activities following the recent launch of Freedom Unlimited.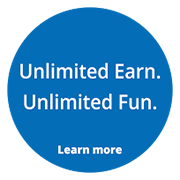 Recreational biking, which has always been popular, has exploded in popularity because of increased accessibility through urban ride-share programs and more progressive trails created within parks and open areas.
You can bike by yourself or with a group, compete against others or take your time and enjoy the view. You also can choose a mountain bike, a traditional road one or the latest gravel version, also called an all-purpose road bike. And when you do bike, earn 1.5% cash back on any bike accessories you purchase through your Freedom Unlimited card.
Your choices really expand when considering where to ride. Here are 10 terrific trails:
1. The Greenway, Nashville, Tennessee
These trails wind through the quiet woodlands along the Cumberland River, so opt for a combination bike that can take you beyond the narrow paved sections into the wider, natural paths between the trees. Those looking to pick up the pace should head to the runways at the old airport, on a lightweight road bike.
2. Willamette River trails, Eugene, Oregon
Twelve miles of trails wind along either side of the Willamette River. You can take break at the Rose Garden or stop to birdwatch. A road bike is best for the paved sections; go with slightly wider treads if you're going go off the trail, which can be muddy.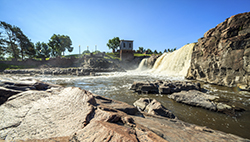 3. Sioux Falls Bike Trails, Sioux Falls, South Dakota
Locals and road-trippers alike love the 20-plus miles of trails here, particularly for the waterfall views along Big Sioux River. The full loop brings riders all the way around the city and is complete with several shaded areas and a few hills along the way, so you'll want to be on a bike with at least three gears.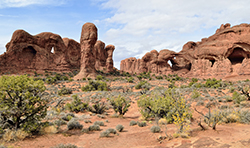 4. Mueller Park, Mill Creek, Utah
This 12-mile trail winds through the lush Utah mountains. Riders will want a proper mountain bike to make this 3.5-mile climb to the overlook at Elephant Rock, which is a great spot to take a breather before completing the final three miles up to Rudy's Flat.
5. American Bike River Trail, Sacramento, California
Commuters and recreational cyclists share this car-free trail along the banks of American River, and a road bike is best for the 32-mile paved trail. Don't miss the replica of the Golden Gate Bridge.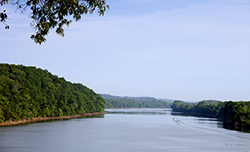 6. Canal Loop, Nickell Branch, Kentucky
This trail has something for every rider, whether it's an experienced mountain-biker testing speed or a beginner testing a new gravel bike. The 12-mile loop offers views of Lake Barkley and Kentucky Lake.
7. St. Francisville to Morganza, Louisiana
These trails mix history into the ride. This 30-mile route designed by Bike Louisiana takes you to the shores of the great Mississippi River. You'll get a break as you catch the ferry across the river, then start exploring several beloved hunting and fishing spots and village communities.
8. Paul Bunyan State Trail, Minnesota
The longest paved trail in the nation is the perfect training ground for endurance riders. It winds more than 115 miles along river banks and through the woods, at times connecting with other trails for a full 165-mile offering. Make a weekend of it by stopping to explore several small towns along the way.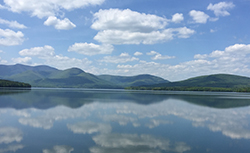 9. Ashokan Reservoir, Ulster County, New York
Now closed to motor vehicles, this wide, paved trail is the perfect place for children to learn to ride. It offers quite the view for riders of any age as it winds around the massive reservoir, with the Catskill Mountains visible on the horizon. A road bike or gravel bike will do the trick here, and there's plenty of room for tricycles and training wheels, too.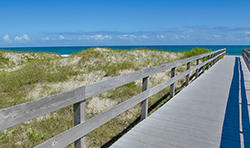 10. Outer Banks, North Carolina
Smooth trails await in the Outer Banks. The 105-mile stretch of beaches and small waterfront communities offers trails and shared roadways throughout. Leisurely riders might choose beach cruisers; more ambitious riders can spend hours exploring on a road or gravel bike.
No matter where in the country you're riding, how experienced you are, or what kind of bike you're using, these trails are sure to bring you plenty of adventure and freedom to explore the fun places across the country.