Your Life
Dining and Drinking
Your Go To Picnic Checklist
By
Jennifer Chandler
Posted: 07/06/16
Updated: 01/13/17
The following is part of a broader series meant to inspire rewarding and fun summer activities following the recent launch of Freedom Unlimited.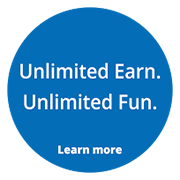 This summer, it's time to upgrade your picnic experience beyond the checkered blanket. With so many options to up the ante at the park, beach or campground this summer, you'll be sure to impress guests.
Here are four ideas to consider when planning your next picnic.
1. Go Gourmet
Forget packing, order from a delivery service like Perfect Picnic to bring the picnic to you. Order by 10pm the day before and select from several different options for the ultimate picnic experience. Options even include a "proposal picnic", complete with its own photographer.
2. Up the Sophistication
Skip the red plastic cups. Just because you are outside, doesn't mean you can't dine with class. Upgrade to plastic wine glasses or mason jars, bamboo cutlery, a cozy throw blanket, and cloth napkins.
3. Get Tech Savvy
Go for gadgets that make your picnic party fun and functional. Try one of these picnic inventions:
Speaker Infused Blankets: the speaker blanket lets you play music while lounging outdoors
Outdoor Suitcase Surfaces: Opt for an easy to carry picnic table
Make Alfresco Eating Cool: Invest in a portable freezer to keep keep drinks cool
4. Get the Kids Involved
Go high tech on everything except media. A picnic is the perfect time for getting your game on. Make an outdoor Scrabble board, bring out the bocce and horseshoes, or challenge everyone to a game of Twister. And don't forget the chalk and bubbles!
So, next time you reach for your picnic blanket and basket, don't forget these enhancements sure to make any outdoor gathering a success.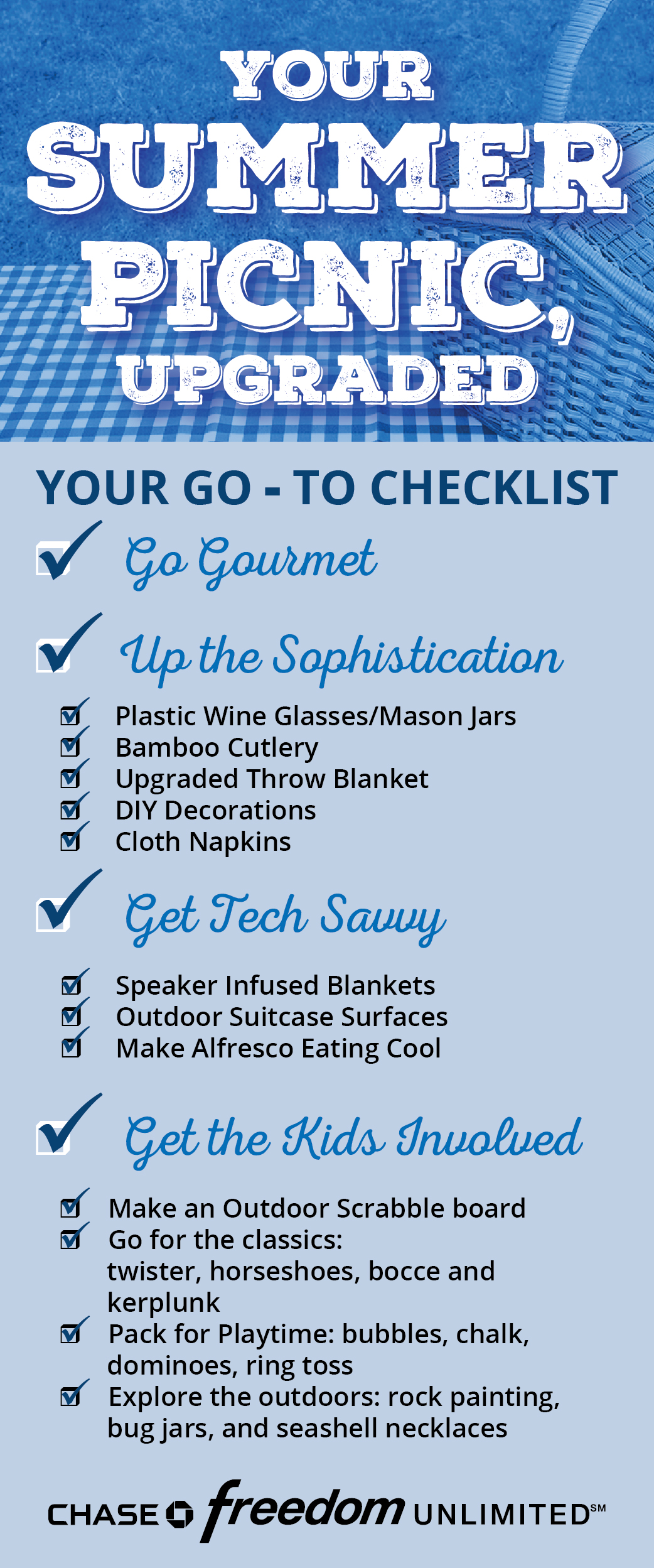 Jennifer Chandler is a freelance writer based in Brooklyn, NY.