Your Money
Saving & Spending
Should you buy a new or used car?
By
Kelly Kearsley
Posted: 06/29/16
Updated: 04/25/18
Expecting her first child, Julie Vandersluis wanted to replace her 13-year-old sedan with something bigger and more reliable. She was debating whether to buy a new or used vehicle.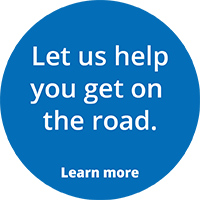 "We eventually decided it wasn't worth taking out a larger loan for a brand new vehicle, especially with the baby coming," said Vandersluis, 34, of Bend, Ore. She ended up with a three-year-old SUV that she and her husband wouldn't have been able to afford if they purchased it new.
Before you start test driving cars, consider whether a new or used vehicle makes the most sense for you. Each offers advantages, as well as a few drawbacks.
The Benefits of New
There's a lot to like about a brand new vehicle. You may get to pick out all the features you want, from a sunroof and leather seats to exterior colors and satellite radio. And of course, there's that new car smell. Plus there are other advantages which may be available in some models:
Newer safety features
A manufacturer's warranty included in the purchase price
Financing incentives, including rebates or lower interest rates
Deals on the previous year's models, once the new ones arrive
"But all those benefits come at a premium to the buyer," says Bruce Jackson, head of Chase's Auto Finance division. New cars generally cost far more than their used counterparts. In October 2014, the average price of a new car in the United States was $33,361, according to Kelley Blue Book.
So if you're considering a new vehicle, evaluate how much money you have for a down payment and what you can afford in terms of a monthly payment. Keep in mind that some banks will offer lower financing rates for new vehicles as opposed to used ones. But your monthly payment may still end up higher with a new vehicle, depending on the purchase price.
"A new vehicle offers reliability and peace of mind when it comes to maintenance," Jackson says. "You just want to make sure that paying for it fits within your monthly budget."
When Used Makes Sense
The biggest advantage a used vehicle offers is price. A new vehicle begins to depreciate the moment you drive it off the lot, but when you buy a used vehicle, the previous owner(s) takes that hit for you.
Ron Montoya, consumer advice editor with Edmunds.com, says there's often more room for negotiation on the price of a used car. "With new cars, the margins are shrinking between sticker price and what the dealer paid," he says.
But buying a used car takes more legwork. Once you decide on the kind of car you want, you'll need to find it. That could mean combing websites or visiting or calling multiple car dealers or individuals. There's also potential higher maintenance costs if the car is out of warranty and you need to pay for repairs.
"There is a sweet spot for used vehicles at the two- to three-year-old mark," Montoya says. They likely don't have much wear and tear, and may even still be under warranty. In addition, some manufacturers and dealers offer warranties on pre-owned models.
Buying your next vehicle is always exciting. Take these factors into consideration before you decide whether a new—or simply new-to-you—vehicle is the best choice.
Kelly Kearsley is a freelance writer and editor who specializes in business and financial writing. Her work has been published by a number of news organizations, including The Wall Street Journal, CNN Money, Money Magazine and Runner's World.