Small Business
Start Your Business
How JPMorgan Chase supports veterans transitioning into the business world
By
Deborah Lynn Blumberg
Posted: 05/29/18
Updated: 07/02/19
The following article is part of Chase's Game Changers series, which focuses on high-impact businesses and the people who lead them. It is presented by Chase for Business.
When Nate Fick goes to work, he's surrounded by his company's values, literally. They're painted on the office walls. Since the former Marine joined cybersecurity software company Endgame as CEO six years ago, he's made sure the company lives and breathes its values. It's a lesson he learned in the military.
"Those of us who came of age in uniform are used to being part of a values-driven organization," said Fick. "At Endgame, we hire, promote and fire in accordance with them. Driving our values into the business has allowed us to move quickly. Employees respond to it. They enjoy it, appreciate it, and take pride in it."
A successful transition
Fick and Concord Energy Holdings CEO Matt Flavin are members of JPMorgan Chase's Military and Veterans Affairs External Advisory Council, which includes a diverse array of nine individuals who are committed to uplifting service members, veterans, and their families. They have career trajectories that offer lessons in how veterans can move successfully to the business world, post-service. Over the next five years, one million service members like Fick and Flavin will transition out of the U.S. military. About one in four will want to start their own business.
"One of main things I've learned is to keep that military experience handy," Flavin said. "It gives you perspective."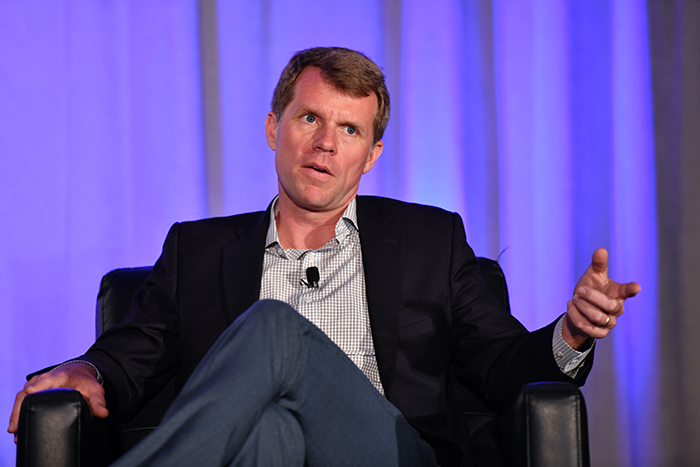 Perseverance pays off
Fick decided to join the military while studying at Dartmouth College. He wanted a challenge, a leadership experience, and the opportunity to give back. He led Marine Corps infantry and reconnaissance units in combat in Afghanistan and Iraq, and later went on to write the book, "One Bullet Away."
He hadn't written anything longer than a college paper before he began the book, the story of his military journey and insights into the experience of a junior officer in the post-9/11 world. One of Fick's main inspirations to publish the book was the tragic death of his hand-picked replacement on the combat tour following Fick's departure from the unit. Finishing the book took perseverance and commitment–lessons also learned as a Marine. But the effort paid off: the book became a bestseller.
After leaving the military, Fick attended business school. At first, the transition was a challenge. On the first day of class, his professor called on him to discuss a business case. "I completely flubbed it," Fick said. He dedicated himself to the course material, and quickly got up to speed. Not long after, he was hired to run a nonpartisan research organization, then joined Endgame in 2012.
When you're running a business–especially an entrepreneurial one–the stakes are high, said Fick. He learned how to stay calm in stressful and chaotic situations in the military. That lesson has helped him in business. "Your ability to keep a level head really matters," he said.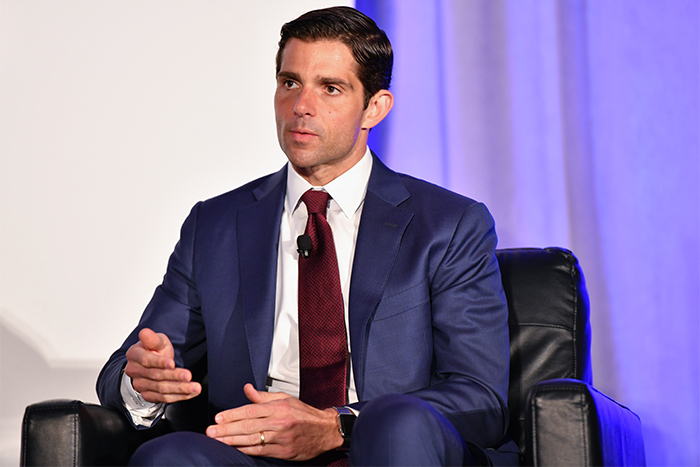 Building an inclusive culture
Before his role at Concord Energy, Flavin was Senior Vice President at Energy Corporation of America. He's also served at the White House on the National Security Council and as the Deputy Chief of Staff to the Deputy Secretary of Defense. He was a student at Amherst College when he joined the military after the September 11, 2001 attacks.
"It woke me up," Flavin said, "and a few days later I was down at the recruiting office in Boston." He served as a U.S. naval officer, completed combat deployments to Afghanistan and Iraq, and deployed to Bosnia.
As a leader in the military, Flavin was charged with taking care of his team. He's applied that know-how to his post-service roles in government and the private sector. "I understand what my people need to be successful," he said, "and I know my job is to make them successful. That's still the most important thing I do every day."
One challenge of running a business in today's world is meeting the varied needs of workers across generations. The military's focus on culture has helped Flavin do just that. "As veterans, it's our job to build a culture that's inclusive," he said.
Deborah Lynn Blumberg is a Chase News contributor.