Your Money
Plan Your Future
5 ways to prevent—and handle—elder financial abuse
By
Brenda Richardson
Posted: 05/29/18
Updated: 04/07/20
Financial scams that prey on the elderly cost victims an estimated $36.5 billion each year. The US Department of Justice recently unveiled a multimillion dollar plan to help combat the problem, and the private sector—including banks—is stepping in.
Here are five steps you can take to protect yourself, your family members, and your finances: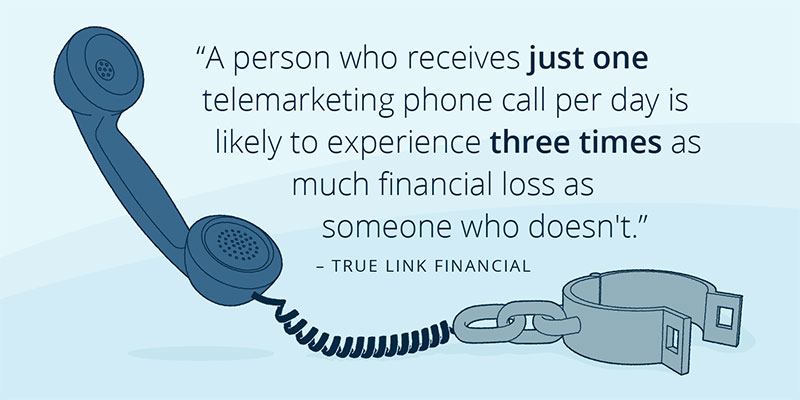 1. Guard personal information
Predators often present themselves as someone trustworthy, like a charity representative or government official. They may try to convince you or your family members to share personal information over the phone or email.
If someone you don't know requests personal information over the phone, just hang up, says Martin Lynch, director of education at a credit counseling service in Massachusetts. "Look up the phone number through traditional means and call to see if you can independently confirm that's where the call is originating," he says.
If you think you've been contacted by scammers, report them. It only takes a few minutes to file a complaint with the Federal Trade Commission. Also, you can help protect against phone scammers by signing up for the national Do Not Call Registry.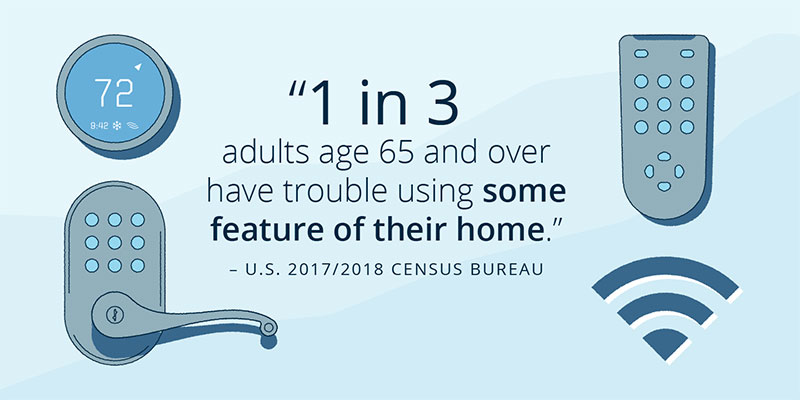 2. Prepare for your changing housing needs
Your housing needs may change as you get older, but adding features like walk-in showers, wide doorways, and no-step entryways while you're still relatively active can help you to comfortably live in the home for years.
It's important to plan ahead for home improvements and repairs. Before hiring a contractor, ask for references, find out how long they've been in business and make sure that they're licensed to do the kind of work that you need. You can also check their reviews on the Better Business Bureau's website.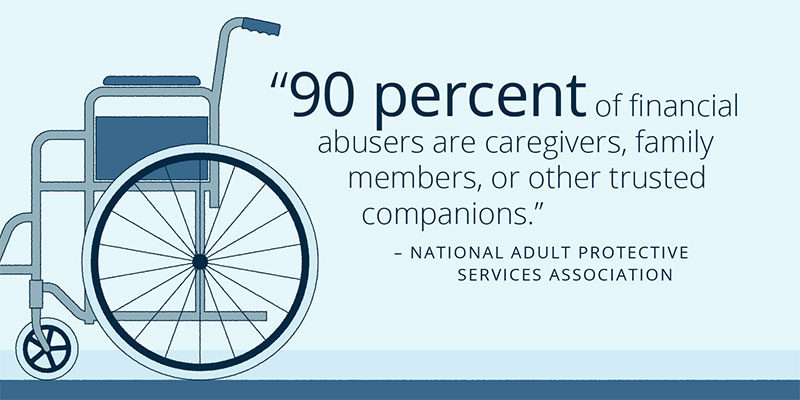 3. Take care to prevent caregiver fraud
If you decide to hire a caregiver, conduct a complete background check or hire a company to do it for you. Robin Carr, a San Francisco public relations professional, learned this the hard way. In 2004, her mother died in Mexico, where she had moved to save money. Carr's mother had sold all her assets for about $220,000, and asked her caregiver, a deli worker she had known for six months, to deposit the check for her. Instead, the caregiver deposited the check into her own credit union account.
At the former caregiver's trial, in 2007, she admitted to obtaining the money without permission. She received five years of probation and is still paying back the money.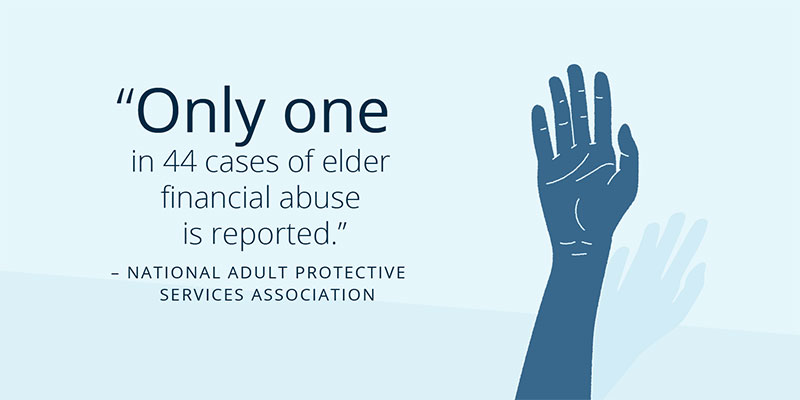 4. Keep in touch with loved ones
Financial predators often try to drive a wedge between older people and their support structure. To keep yourself safe, stay in regular contact with friends and relatives, and be wary of anyone who tries to limit your contact with them.
Carr says that when her mother lived in an assisted living facility, it became harder to keep in touch, and she began losing track of her mother's caregivers. "You really have to know who is in your parents' lives," she says.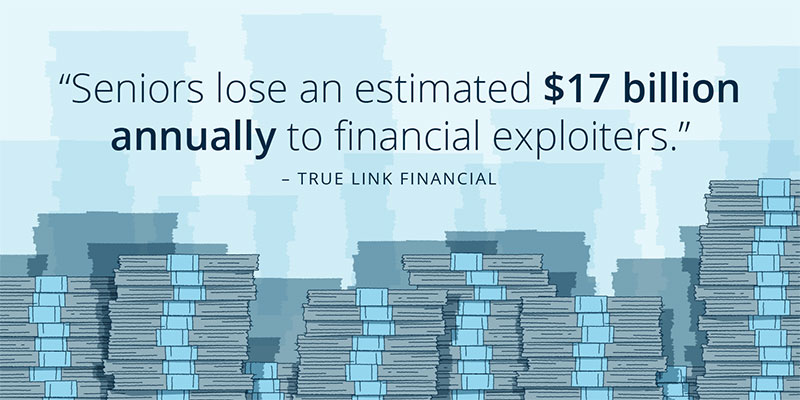 5. Plan ahead to protect your assets
Senior citizens are often financially exploited by family members, says Lynch. "They will misdirect funds or pay bills that have nothing to do with the senior citizen," he explains. "We see accounts depleted to the point where seniors may need to go on state or federal assistance to survive." One way to monitor account activity is through account alerts, which can notify users about transactions, changes to their balance, and other account activities.
Planning ahead can help. Melanie Merritt, who works in financial exploitation policy matters for JPMorgan Chase, says talking with aging parents about their finances can help prevent problems down the road. "If I'm going to manage my parents' finances some day, I want to have a conversation early on, to know what their financial picture is—and, maybe develop a relationship with their financial planner or related bankers so we can be prepared," she says.
Brenda Richardson is a Chase News contributor. Her work has appeared in the Chicago Tribune and The Washington Post, among other media outlets.