Small Business
Manage Your Business
How a lifestyle guru learned to manage social media
Posted: 05/29/18
Updated: 12/18/19
This video is part of the Small Business Ad Academy, a series that offers timely advice on marketing and social media for small businesses. It is presented by Chase Ink.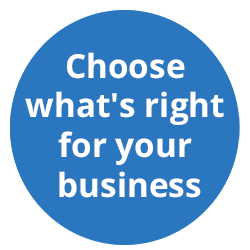 Since it began 10 years ago, Cupcakes and Cashmere has evolved from a hobby to a successful blog into a business consisting of the blog, two best-selling books, a clothing line, a lighting line and a bedding line.
And over the last decade, the entrepreneur behind the popular brand, Emily Schuman, has learned a lot about how to execute a successful social media strategy.
"I think the most important thing about social media is having a different strategy across each platform. What I do on Facebook should not be exactly the same as what I'm doing on Instagram or Twitter," Emily says.
Emily also recognizes it's impossible to be a master when just starting out and encourages any small business owner or fledgling entrepreneur to learn all they can from other small business owners.
"Talk to other small business owners—offer to take them out for coffee and really pick their brains," she recommends. "See what they would a have done differently on social media and the best decisions they've made."