Your Money
Real Estate
Managing Money, Moving Out and Making Your Mark: Life After Graduation
By
Heather Freiser
Posted: 05/31/16
Updated: 11/10/17
The day you've been waiting for is here. With smiling parents and friends looking on, you've accepted your diploma and are ready (maybe even anxious) to break out on your own. But there's a lot to consider beyond the cap and gown. Are you ready to put your best financial foot forward to prepare for life after the dorms?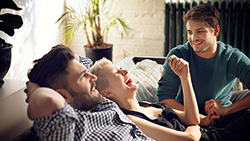 Building Credit When You're Just Getting Started
It's important to start healthy habits now to keep your credit score high, and your monthly payments low. Here are a few steps to help you start building and establishing credit.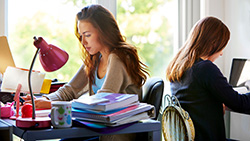 Getting Your Student Loans on Track
The future may be unclear, but there is one thing many grads can count on: debt. Here are some tips to manage student loans, because a little research can have a big impact on your balance.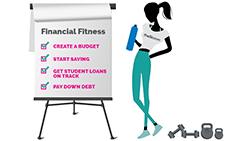 theSkimm's Guide to Getting Financially Fit
Carly Zakin and Danielle Weisberg, co-founders of the daily email newsletter theSkimm know that "adulting is hard," but have worked with Chase to give you some ideas to help you manage your personal finances. Get ready for your financial workout!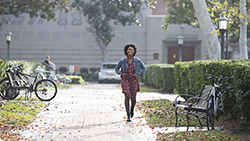 Finding Your Financial Way After Graduation
From budgeting to building an emergency fund, there's a lot to consider when you're looking to break out on your own. Here are some ways to feel better about saying goodbye to mom and dad, and hello to financial independence.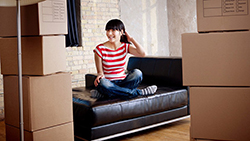 Your First Apartment, a Survival Guide
Are you ready to rent? You should have a financial plan before signing the lease, as there are a lot of costs to factor in beyond the monthly rent payment.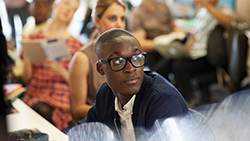 Ready to take on more learning? Calculate costs and do some research to determine if grad school is right for you.
Heather Freiser is an editor for Chase News & Stories. She was formerly a producer for Bloomberg Television and Fox Business News.