Your Life
Saving & Spending
How to throw an outdoor party on a budget
It's all about al fresco.
By
Ann Loynd Burton
Posted: 05/24/19
Updated: 05/30/19
This story is brought to you by Freedom Unlimited. Make your money work just as hard as you with Chase Freedom Unlimited. Earn 1.5% cash back on everything you buy. Learn more.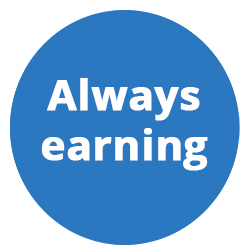 From backyard barbecues to cozy nights spent by the bonfire (s'mores included), everything is better al fresco.
However, like any party, fun in the great outdoors can be expensive. Not only do you have to buy plenty of food and beverages for your guests, but you also might be compelled to rent a tent should Mother Nature strike.
Throwing a party shouldn't have to cost you a small fortune—and, luckily, it doesn't have to. The key to maximizing your party budget is knowing how to properly spend it. That way, you can save time, money, and the dreaded hosting headache. Shop your way to a fabulous, budget-friendly bash with these tips:
1. Rethink your insect repellant
Nobody wants to get eaten alive by bugs. Though citronella candles are a stylish way to keep mosquitoes at bay, they can be expensive. Instead, Little Miss Party Planners' Seri Kertzner recommends picking up some basil.
"Believe it or not, basil works wonders," she says. "You can clip basil from your garden or pick up a bunch from your local farmer's market."
Fresh basil only costs a couple of dollars, which is cheaper than a fancy candle or Tiki torch. Plus, it can double as fresh greenery for your table.
2. Skip the tablecloth
A beautiful tablescape can add a picture perfect quality to your party, but outdoor tablecloths cost anywhere from $10 to $50 each. Is a disposable tablecloth really worth it? Keep costs down by trading in traditional tablecloths for some Kraft paper.
"You can write your guests' names at each place setting and set out crayons for the kids," Kertzner says. "At the end of the meal, you can scoop up the paper and toss out for fast, easy cleanup."
She estimates a 30-foot roll can cost as little as $5.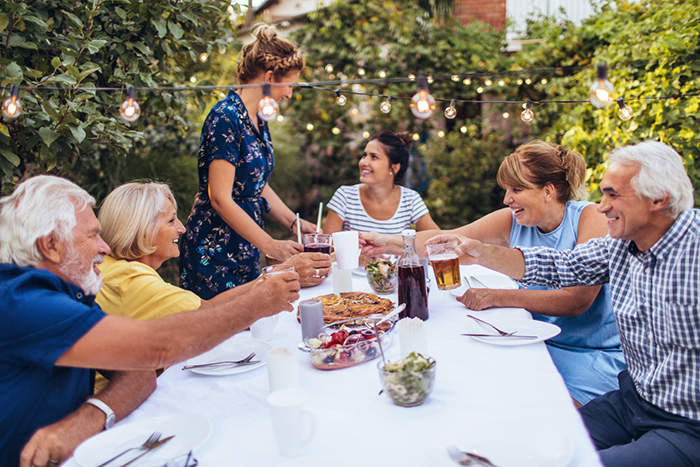 3. Keep the menu simple
Depending on the size of your gathering, you may need to call in some help. Event planner Andrea Freeman says it's important to strike a balance between spending and saving.
She recommends outsourcing the main dish and making the sides yourself. Potato salad and pasta are easy to make, feed everyone, and affordable.
"You're looking at about $12 to $15 to make a tray of baked ziti versus $30 to buy one," Freeman says.
4. Make a specialty cocktail
For libations, Freeman suggests making one specialty cocktail. Not only will it add a personal touch to your party, but you'll also wind up saving a lot of money.
"Stocking a full bar can cost up to $200," Freeman notes. "You can set up two pitchers of pre-mixed sangria and cut up fruit on the side so guests can customize for about $50."
Specialty ingredients—like mint for mojitos—are relatively cheap and can free up your budget to select a mid-shelf liquor.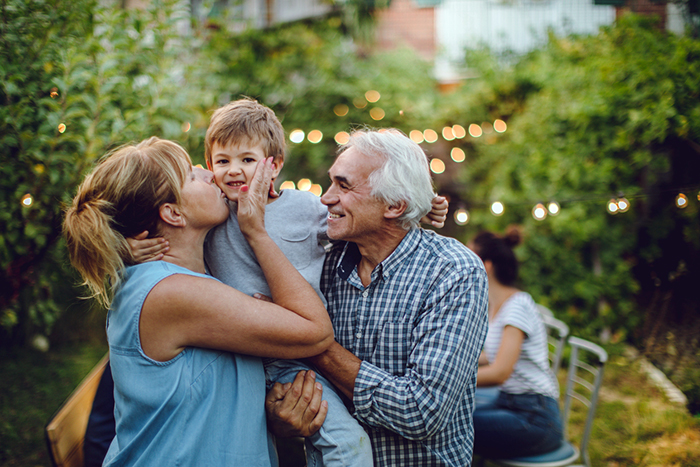 5. Don't overspend on decorations
Less is more, especially when it comes to decorations.
"Don't do a ton with flowers," Freeman recommends. "They're expensive and get tossed at the end of the night.
Instead, create a big visual impact with balloons or a D.I.Y. photo booth. Both projects are sure to get your guests in the party spirit and offer more bang for your buck than focusing on expensive centerpieces.
If your party is at night, Kertzner recommends skipping the café lighting, which can cost up to $40 per string. Lanterns and candles, Kertzner says, cost only a few dollars at big-box stores and provide instant décor once the sun sets.
Ann Loynd Burton is a Chase Newsroom contributor who focuses on fashion and lifestyle content and whose work has been featured in Quest Magazine, Footwear Plus, among several other media outlets.