Your Life
Dining and Drinking
3 Easy Summer Soirée Ideas
By
Amy Howell Hirt
Posted: 06/03/16
Updated: 01/13/17
The following is part of a broader series meant to inspire rewarding and fun summer activities following the recent launch of Freedom Unlimited.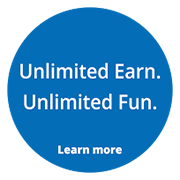 The sunny afternoons and warm summer nights of summer call for entertaining guests and exploring new relationships. From cocktails on the patio to movies under the stars, here are a few tips to host exciting events this summer:
1. AFTER HOURS HAPPY HOUR
Getting together outside of the office is a great way to build camaraderie with your coworkers and even your boss. Unlike planning a dinner party, happy hour (best done on a Friday) requires minimal prep work to host.
Determine the guest list: If you're billing this gathering as a work event, it's good etiquette and good business sense to have a rationale for who was—and was not—invited. Invite your whole team or whole department, rather than excluding some coworkers while inviting others who work in other parts of your organization. Space permitting, consider extending the invite to your co-workers' significant others to develop long-lasting, personal relationships.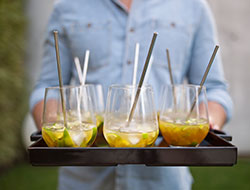 Set the scene: Plan your food and drink around a theme. It makes planning a menu easier and reminds everyone they're not on the clock anymore. That said, avoid anything that could be offensive. If you're familiar with everyone's tastes, play up a common interest—from craft beer to a favorite movie or style of music.
Draw the eye: Happy hour doesn't require a massive spread. You need to prepare just two or three appetizers with extra points for beautiful, creative presentation. That can be as simple as creating colorful snack plate or placing pot stickers on a bed of greens. Add interest to the tabletop with trays, a tablecloth, and a fresh flower arrangement.
Create a signature cocktail: Keep things simple by offering one delicious novelty drink, plus plenty of water, a beer option and a batch of non-alcoholic cocktails. Try a pitcher of margaritas or mojitos for an iconic summer feel, or a batch of Sazerac for a New Orleans-style cocktail party.
Get out the good stuff: With your boss in attendance, this is not the time to cobble together an ensemble of mistletoe-trimmed bowls, Dora the Explorer plates, and chipped earthenware. The same goes for drinks; serve them in their appropriate glassware, whether it's a margarita glass or copper mug.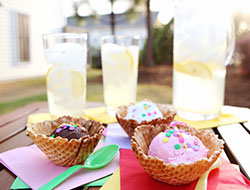 2. ICE-CREAM SOCIAL
If you've moved into a new neighborhood, there are only so many people you can meet by walking the dog or sitting on your front porch. Instead, put yourself out there with a sweet and affordable front yard fête.
Get the word out: The size of the guest list will determine the best way to invite your new neighbors. Personal calls are a nice touch for a smaller party while online invitations are fast and easy to customize. If you have email addresses for most people, just ask them to pass the invite along to others on your street or block.
Keep it simple: For maximum turnout, schedule an open house-style ice cream social on a Saturday afternoon. Buy just two or three classic ice cream flavors that guests can personalize with toppings.
Self-serve: Set a table for all the fixings. Use lined baskets to hold cones, spoons, disposable bowls, cookies, and whipped cream. Place chocolate syrup, caramel, and other sauces in no-mess dispensers or squeeze bottles. And serve toppings like nuts, candies, cherries, and crushed cookies in mason jars.
Keep it cool: Just before party time, place each ice cream container in a chest-style cooler filled with ice. Set the cooler on a sturdy table or other structure low enough for people to easily reach in and scoop. Complete the setup with a water cooler and disposable cups, as well as hand wipes for sticky fingers.
Break the ice: Encourage mixing and mingling with lawn-friendly games like cornhole or Bocce ball.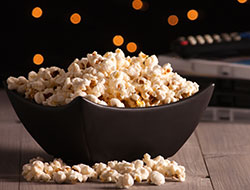 3. MOVIE NIGHT
Looking for an excuse to watch your favorite "Star Wars" flick on the big screen? Invite your friends over for a special screening on the lawn—no tickets or shoes required.
Scout your site: For theater-like darkness, avoid setting up your viewing area near a source of light you can't control, like a streetlight or your neighbor's backyard floodlight. You'll also want to be within extension-cord distance of several outlets.
Get creative with screening: A home theater projector that delivers 2,000 or more lumens and has a high-definition resolution will provide the best image quality in the great outdoors. For first-timers, a garage door or the side of your house can easily double as a movie screen. If you don't have a large, light-colored flat surface, a bed sheet works surprisingly well if it's ironed and hung from a clothesline, clipped to bamboo stakes, or stapled to a wood frame.
Sound check: While some projectors have built-in speakers, many require an outside source. Your options here include using a stereo receiver and speakers or purchasing an audio system or loudspeakers made for the outdoors.
Refreshments: Create a concession area serving plentiful popcorn and classic movie theater candy. Complement the snacks with a bucket of ice-cold beer, water, and soft drinks.
Theater seating: Pull your patio furniture into the grass and supplement with lawn chairs and blankets or beach towels.
One of the best parts about summer is being outside and taking advantage of the warm sunshine and cool evenings. Hosting a summertime soirée for your family, friends, and co-workers in your own backyard is a great way to get the most enjoyment out of these months.
Photo: iStock | Amy Howell Hirt has covered housewares and home design for 13 years, serving as a reporter, editor, contributor and columnist.