Your Money
Celebrate Life Moments
Ask a Mom: Biggest surprise expense
By
Maggie Dickman
Posted: 06/01/17
Updated: 11/10/17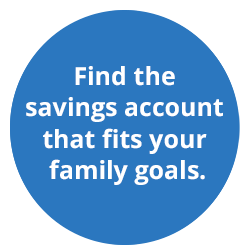 When it comes to parenting, the rewards of raising a child are priceless. But raising a child also means creating a healthy budget in order to ensure you're spending wisely.
From formula expenses to stroller sticker shock, we spoke to several moms about the most surprising expenses they've dealt with.
Formula
Your baby has to eat, and many moms are floored to realize they could be spending as much as $40 per can. You can easily go through more than one per week as a baby's appetite grows.
Diapers
Whether you choose to use cloth or disposable, your baby will need many every day. Both varieties can be costly, so it may be in your best interest to buy in bulk.
Strollers and car seats
There are dozens of brands and models on the market to choose from, and many have a hefty price tag.
"Henry's only five months old, and I feel like we are already shopping for the next model of stroller. They're constantly innovating and creating these new must-haves," says Carla, one of the moms in the Parents video.
Invest in a good quality car seat and stroller that can transport your child for years to come.
Kiddie classes
It's never too early to get your child involved in sports or educational classes, even as an infant! But those tyke gyms and swimming lessons add up quickly, even if the instruction lasts for only an hour.
"I'm a little taken back by it," says Krystal, one of the moms in the Parents video.
Maggie Dickman is a Chase News contributor. Her work has appeared on MORE.com, Track 7, and CLRVNT.